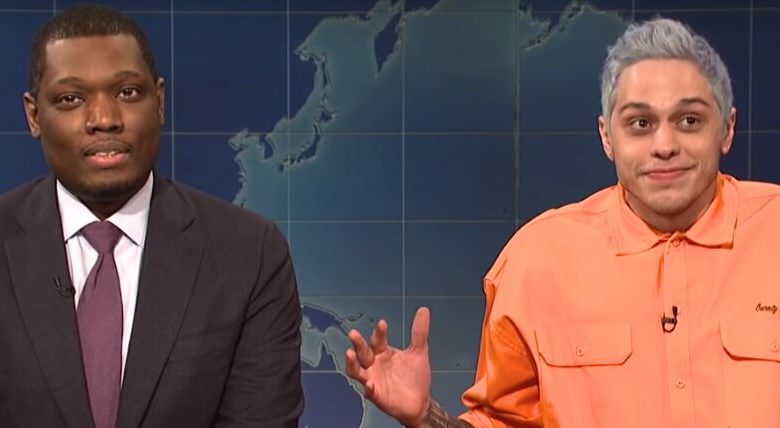 The Not Ready for Prime Time Players wouldn't recognize today's "Saturday Night Live."
It has nothing to do with the show's glossy look, hip musical guests or modern slang. Today's "SNL" is hopelessly partisan, all but ignoring Democrat targets. The show regularly stops the comedy cold to send progressive messages:
Kate McKinnon's laugh-free ode to Hillary Clinton's failed presidential campaign
Singing a somber version of "To Sir, With Love" to outgoing President Barack Obama
Routinely using the opening monologue to attack conservative politicians
This weekend flashed the show's nasty side, something we've seen plenty of in recent weeks.
Need examples?
"SNL" produced a mock election video showing Donald Trump's supporters as racists and Nazis. More recently, the show's "Weekend Update" segment targeted former musical guest Kanye West in cruel fashion.
West's crime? He used his "SNL" segment to send a political message, something "SNL" does … every week.
RELATED: 'SNL' Alum Schneider Could Teach Modern Stars a Lesson
The latest, and ugliest, examples came courtesy of "SNL" regular Pete Davidson.
Yes, that's the same comic who called West "mentally ill." For what it's worth, West has openly discussed grappling with bipolar disorder.
Davidson's star value got a boost during his courtship to pop superstar Ariana Grande. His Nov. 3 appearance on "Weekend Update" mocked the physical appearances of several political figures.
Davidson's segment, which he introduced as a look at "gross" candidates during this election, focused primarily on Republicans. After his comments about Crenshaw, he made a few remarks about New York Gov. Andrew Cuomo to "look fair."
Weekend Update: Pete Davidson's First Impressions of Midterm Election Candidates - SNL
He eventually landed on GOP congressional candidate Dan Crenshaw. The former Navy SEAL lost an eye following an IED explosion serving his country in Afghanistan, leaving him with an eye patch.
Davidson seized on the look.
"This guy is kind of cool — Dan Crenshaw. You may be surprised to hear he's a Congressional candidate from Texas and not a hitman in a porno movie. I'm sorry, I know he lost his eye in war, or whatever. Whatever."
He couldn't stop giggling, for what it's worth. It appears "Weekend Update" anchor Michael Che couldn't either, based on the audio from the moment.
Crenshaw's Twitter response?
Good rule in life: I try hard not to offend; I try harder not to be offended. That being said, I hope @nbcsnl recognizes that vets don't deserve to see their wounds used as punchlines for bad jokes.

— Dan Crenshaw (@DanCrenshawTX) November 4, 2018

Will Davidson apologize? Suffer any professional blowback? It's unlikely.
Meanwhile, the show routinely brags about its woke bona fides. Just this week, host Jonah Hill discussed being part of the Five Timer Club. That means he's hosted the show at least five times. That achievement morphed into a feminist battle cry featuring former female hosts (Drew Barrymore, Tina Fey and Candice Bergen).
"The guys are not allowed in right now because it turns out they're all a bunch of horny perverts."
"We have to be really careful about which famous men we let in here," Barrymore added. "Tom Hanks from 'Toy Story'? 'There's a snake in my boot!'? I think we all know what that means."
Yes, a joke targeting Hanks, a beloved Hollywood star with a squeaky clean personal record, is the epitome of faux woke.
Yet the same show that embraces its woke nature gainfully employs a comic, Alec Baldwin, with a history of verbally abusing others, including women.
"SNL" staffers also rallied around former "SNL" star Sen. Al Franken, after he was credibly accused of sexually harassing a number of women. Franken eventually resigned his seat in disgrace.
Would a genuinely woke show keep Baldwin employed? Would it punch down with its comedy like it did with a wounded veteran?
That hypocrisy rarely, if ever, generates headlines in the media. Let's not forget the Hollywood news outlets that cover "SNL." Variety, The Hollywood Reporter and Deadline.com routinely cheer the show on.
This weekend, they initially reported Davidson's "Weekend Update" bit without an ounce of outrage over the show mocking a wounded military veteran. Deadline.com went further. It said Davidson was in "top form." That site's readers (even the liberal ones) fired back. Hard.
He mocked a vet who lost his eye in battle, Davidson is garbage.
A whole segment mocking people for how they look. I don't get it. The fact that he ended by mocking himself didn't make it right. Also, loving the fact that an earlier skit (the tone-deaf musical) went national with a typo in one of the headlines about it: 'who's parents paid for this?'. There are no standards anymore.
I'm as liberal as they come, but making fun of a guy who lost an eye on his third tour of military duty? And h's being praised for being funny?
Perhaps those comments, and the fact that other sites were forced to report on the growing outrage, forced the liberal outlet to file a separate story chronicling the fury over the bit.
None of this will likely change how things operate at "SNL," a show that's a sad facsimile of its old self. Being woke, real or otherwise, means never having to say you're sorry.