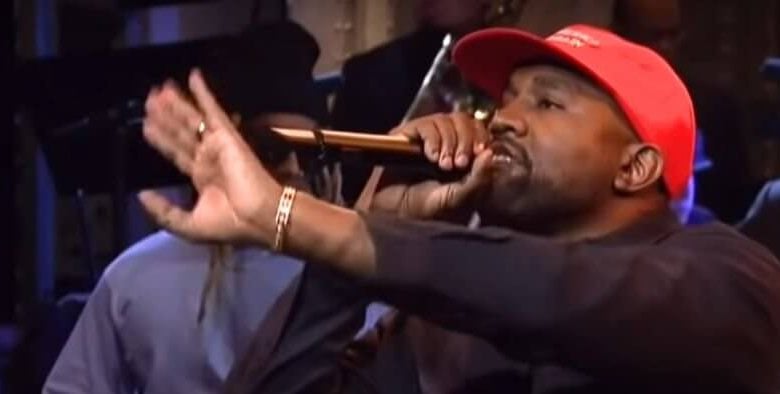 Kanye West took over "Saturday Night Live" in more ways than one.
The celebrated rapper performed three songs during the Sept 29 telecast, one more than most musical guests sing. That wasn't what rocked the news cycle, though. First, West wore his "Make America Great Again" hat during his final performance.
He's been singing President Donald Trump's praises for weeks now, and he made sure to use the "SNL" platform toward that end.
He also gave a pro Trump speech as the cast gathered for its customary good night salute. NBC cut West's speech off, a decision likely made due to time constraints.
Longtime cast member Kenan Thompson gave his side of the story to former "SNL" star Seth Meyers on his "Late Night" program.
Kenan Thompson Recaps Kanye West's Unaired SNL Pro-Trump Speech
Thompson, the show's longest serving cast member, called the evening a "circus."
"[Kanye West ]voiced his opinion. Very loudly. For a long time. We're all entitled to our opinion, I don't know if that's the moment, necessarily, to hold people hostage like that."
Thompson said West summoned the cast to the stage while he performed the night's third musical number. That's when the comedian sensed West's plan.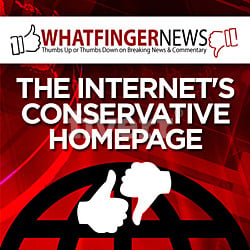 "As soon as he said, 'Hey join me up on stage, everybody.' I was like, 'Oh, there goes the little cheese in the mousetrap. It's going down…'"
"I felt so bad for those guys, because it's hard to stand there and not be able to debate somebody who is going so far against your personal opinion, and just stand there and take it."
Thompson is right. West hijacked the show for his personal political platform. He was a guest and had more than enough opportunity to play his music as planned.
And that's where the Hypocrisy Meter hits red. Fire engine red, to be precise.
Liberal celebrities have been doing exactly what West did for what seems like ages.
They turn awards shows into DNC rallies.
They make red carpet walks into political statements.
They lecture the country from every possible podium, from their social media accounts to the shows and films they help create.
In short, they've been pulling Kanye Wests over and again. And it's always a one-sided affair.
Always.
Thompson didn't like getting a taste of his own medicine. Nor did Meyers, who lent Thompson a sympathetic ear during their chat.
Now, just imagine how the few conservative souls in Hollywood feel about virtually every part of their industry getting weaponized against their beliefs. Night after night they see the media cheer on the Kimmels, Colberts and "SNL" players for using their shows to promote progressive causes.
Or, in the case of "SNL," dub Trump supporters racist.
Voters For Trump Ad - SNL
They have no choice in the matter. If they speak out they could lose a gig or two. Maybe more.
They're "hostages" on a weekly basis, but Meyers isn't ready to give them any public support. Nor will anyone else.
Let's assume "SNL" features a few workers who don't reflexively vote for Democrats. Imagine how they feel each Saturday when the show uncorks another assault on the GOP?
For that reason West's antics were uncalled for … and a perfect way to show Lorne Michaels' brainchild how the other half lives.