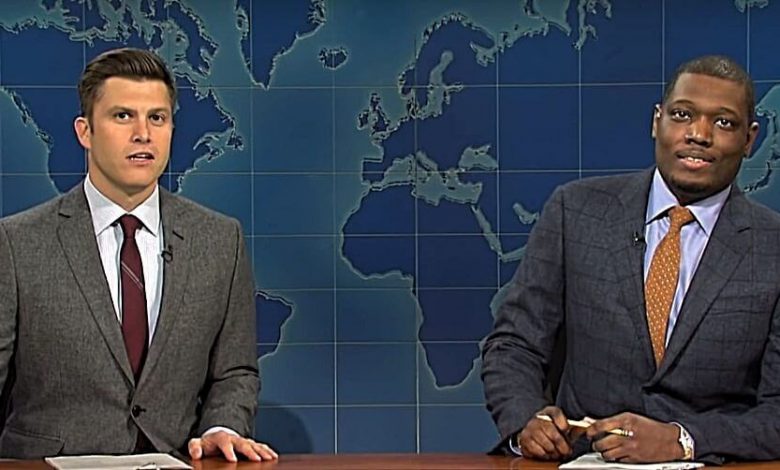 Cancel Culture types pack an emotional point when they call people out for telling the "wrong" jokes.
Marginalized groups shouldn't be the butt of gags. They're already at a disadvantage in our culture, and being mocked can only make matters worse.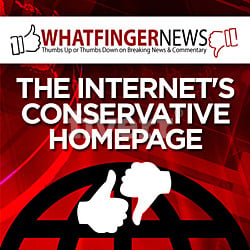 Children like eco-activist Greta Thunberg and Parkland High School students deserve a measure of protection.
They're kids, for crying out loud.
Jokes, they insist most of all, can spark violence if not told properly.
It's enough to make anyone, liberal or conservative, take a beat. Maybe they have a point. And then you settle in to watch the increasingly woke "Saturday Night Live" and you realize they don't really mean it.
It's fake.
RELATED: Desus & Mero Explain How to Avoid Cancel Culture, and It's Depressing
The show's season premiere featured a bleak gag aimed, of course, at President Donald Trump. "Weekend Update's" Michael Che brought up the impeachment threat against the Commander in Chief.
Weekend Update: Democrats Launch Impeachment Inquiry Against Trump - SNL
"When they said Trump was getting impeached, I though, 'Great. Trump's fired! Let's get drunk!'" Che said.
Only the process isn't moving fast enough for the far-left comic.
"It's gonna take another year or so, and I was like, 'well, damn, that sucks. Let's get drunk.'
"It's frustrating. You know, I bet somebody explained how long impeachment takes to John Wilkes Booth, and he was like, 'O.K., well, where's [Lincoln] at right now?'"
Chuckles ensue. Pearls … weren't clutched by the usual suspects. WaPo. Slate. Salon. Vox. BuzzFeed. HuffPo.
RELATED: This Russian Comic Seen Cancel Culture in Action Before …
Yes, a few conservatives on social media noted the glaring double standard at play. Needless to say if a Democrat were in office, and a "SNL" yukster played up an assassination joke it wouldn't go over well.
"SNL" creator Lorne Michaels might be in the second lap of his Apology Tour by now.
Instead … crickets.
The same crickets we're hearing from the media over a "Star Wars" legend's nasty Tweet. Mark Hamill, who famously plays Luke Skywalker in the space saga, took his Trump Derangement to a creepy level recently.
First Daughter Ivanka Trump sent out a sweet photo of her child, the president's grandchild, wearing a Stormtrooper costume.
The Force is strong in my family. ⭐️ pic.twitter.com/oT0jFfy5Lb

— Ivanka Trump (@IvankaTrump) September 29, 2019
Hamill couldn't let a family photograph involving a three-year-old "Star Wars" fan go without a sick, vulgar burn.
You misspelled "Fraud."#GoForceYourself https://t.co/ORY6eeyGgj

— Mark Hamill (@HamillHimself) September 29, 2019
Any pearls clutched by mainstream media reporters? No. In fact, TheHill.com called Hamill's response a "zinger." Actor Tim Matheson, whose iconic film "Animal House" is now deemed problematic, sided with Hamill, too.
USA Today's Parenting section gently called out Hamill but ended with a quote defending the "Star Wars" legend. In journalism, parting shots matter.
Meanwhile, the Left attempted to chase Fox News host Laura Ingraham off the network last year for the mildest of barbs against far-left Parkland activist David Hogg. Will anyone in the press, or Hollywood, demand Hamill loses his next gig?
Unlikely with a zero percent chance of that changing.
Ironically, Hamill himself may have felt badly about his initial Tweet. He followed it up with this, as close to an apology as one can expect in the Age of Trump.
Agreed. https://t.co/WKWEk0G0H3

— Mark Hamill (@HamillHimself) September 30, 2019
Well, which is it Cancel Culture Nation? Are some jokes problematic and off limits in our new, woke age? Or does it really depend on who the target of the joke is more than the methods?
We already know the answer.