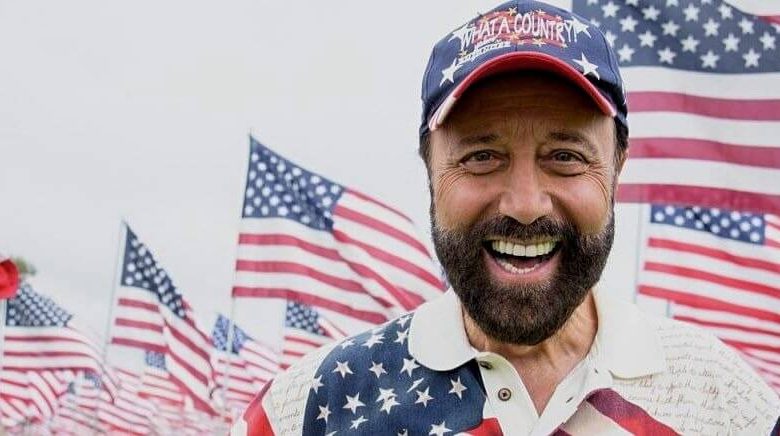 Comedian Yakov Smirnoff told a killer routine during his early stand-up days, a gag with a kernel of truth behind it.
The Russian comic started his comedy career in his homeland. When he came to America in the late 1970s he could finally say what he wanted to say without punishment.
That wasn't what he experienced back home, something he shared with his early U.S. audiences. He'd have to vet his one-liners with a governing body dedicated to jokes, he told crowds at the time. They laughed, assuming he was playing up to the Soviet Union's draconian brand.
It wasn't a joke. It actually happened that way.
Yakov Smirnoff Career Highlights
Smirnoff shared that fact with the host of "The Andrew Klavan Show" Tuesday. The conversation eventually led to a discussion of comedy culture in 2019, and the aggressively neutral Smirnoff couldn't hold back.
He said the current climate feels eerily familiar to his old home. The rise of "cancel culture," where comedians have to apologize for their jokes, or else, reminds him of another time and place.
"When I see … this censorship in the United States, and people are becoming more and more the same, I worry from a sense of humor perspective because i know what it feels like to be restricted … to not say this and this and this," Smirnoff told Klavan.
"I came here [to the U.S.] and I felt like i was able to take this breath of freedom in. Now, I"m feeling that it's challenging again for freedom."
FAST FACT: Yakov Smirnoff's first comedy-related gig in the U.S. came as a bartender at Grossinger's Catskill Resort in New York. He told jokes after his main gig wrapped.
Smirnoff says he shares some of his Russian experience on stage these days, but not in a hard-partisan way.
"I paint a picture of what Socialism looks like. I'm not exaggerating," he says. "I talk about all the shortages and challenges we had."
RELATED: 'Green Book' Co-Star Sebastian Maniscalco Triggers VMAs, Woke Journalists
While comedians like Stephen Colbert and John Oliver hug hard-left principles, Smirnoff wants to speak to all Americans.
"I love what America stands for. I believe you need the Left and the Right. I want to be in the center to build that bridge of laughter across the aisle. When people are laughing together they know it's true. They can't help it. That's my goal," the comedian said.
Smirnoff is the latest comedian willing to take on cancel culture. Both Dave Chappelle and Bill Burr addressed the subject head on in their respective Netflix comedy specials. Jerry Seinfeld unofficially began the fight against cancel culture in 2015 when he confessed he no longer plays for college audiences due to their paper-thin skins.