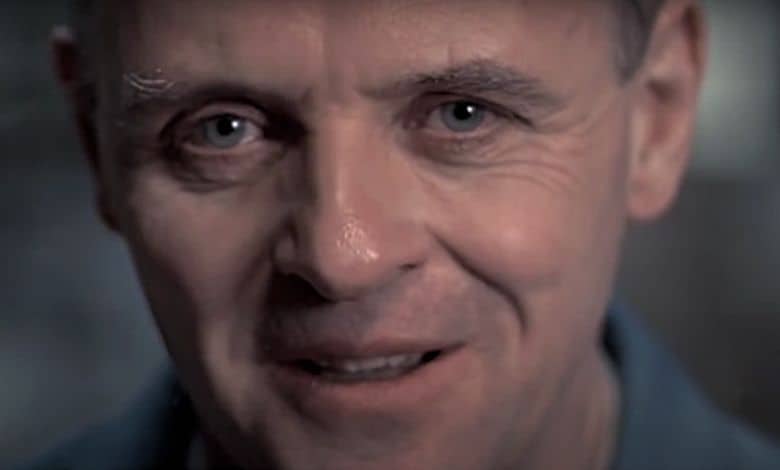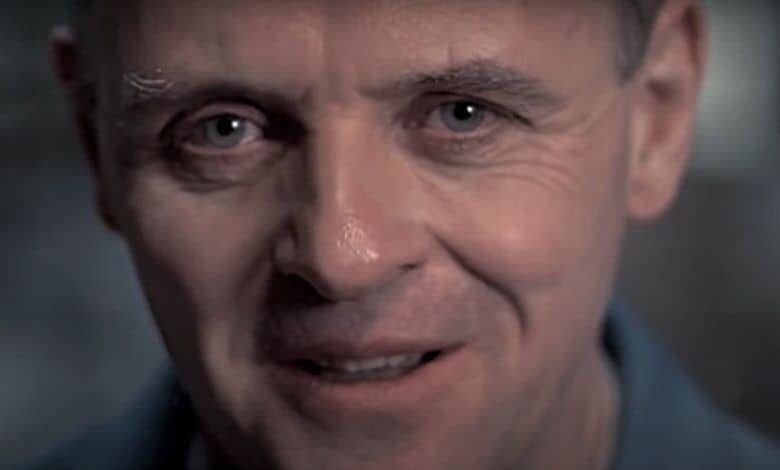 Jonathan Demme's "The Silence of the Lambs" introduces each of its main characters by showing them in their home or temporary habitat.
We meet FBI cadet Clarice Starling (Jodie Foster) while she's training outside at Quantico, sprinting through the woods, a proper metaphor for her current existence and the event of her past that gives the story its title. Her boss, Jack Crawford (beautifully played by Scott Glenn) has a workplace that resembles a gym coach's office, with its cement walls and no-nonsense lack of personality.
We also meet Dr. Chilton (a hammy Anthony Heald), whose posh, pretentious office speaks to his need to be acknowledged. Then, beneath him, is the lair of Dr. Hannibal Lecter (Sir Anthony Hopkins), living in a dungeon with no less than five locked gates keeping him from civilization.
The Silence of the Lambs Official Trailer #1 - Anthony Hopkins Movie (1991) HD
Finally, there's the secret location of Buffalo Bill, the film's central antagonist and the serial killer at large (Ted Levine), which is full of tellingly off details, like an apartment store section in which all of the décor, furniture and color schemes are all in the wrong place. A feeling of discomfort passes through us just glancing at the place, and that's before we see what's in the basement.
For the few who don't know this story (based on Thomas Harris novel): Crawford assigns the very green but ambitious and intelligent Starling to investigate the string of Buffalo Bill killings. Starling is instructed by Crawford to interview the imprisoned but still extremely dangerous Lecter, who carries the media nickname "Hannibal the Cannibal."
Chilton arrogantly announces to Starling that Lecter is "his" prisoner ("I keep him down there"). Crawford's dire warning to Starling takes on a frightening immediacy: "You don't want Hannibal Lecter inside your head."
"The Silence of the Lambs" has become so iconic, quotable and parodied so many times, I fear it will cause some to overlook how rich the Foster/Hopkins scenes are. Pay special attention to the moment where Starling remarks on Lecter being a cannibal ("You ate yours…).
Starling briefly breaks his spell and takes control of their conversation, which Hopkins allows us to see in his hurt reaction. Lecter realizes in that moment that he has met his match.
A similar exchange occurs in "Red Dragon" (the film and Harris' novel), where Will Graham reveals to Lecter the "advantages" he had in catching him: "You're insane." It's a great putdown but also a sharp truth for Lector – for all his brilliance, his inability to be a normal human being will always be a weakness.
Red Dragon (2002) Official Trailer | Fear
Another key scene that isn't noted enough occurs when Starling investigates a storage unit that has been sitting unchecked for ten years. She needs a crowbar and brute strength to open a heavy door and, despite two men in her presence, she does it by herself.
Her independence, inner and physical strength allow her to survive and make a massive imprint in a masculine world. Many scenes illustrate Starling being noted with skepticism or outright dismissal by the men in her presence. As the final encounter indicates, Starling deserves recognition and doesn't need a man's help.
Demme's film was a major change of pace for the adventurous and quirky filmmaker, whose prior films at that point were the Talking Heads concert film, "Stop Making Sense," the kinky and unpredictable road comedy "Something Wild" and the zany "Married to the Mob," all great but none indicating that he'd be ideal for an adaptation of a Harris-penned/ Ted Tally-adapted fright fest.
Tak Fujimoto's wondrous cinematography films most of the interactions with the actors facing the camera directly, giving us the immersive feeling that we're being watched. This is especially unnerving during Hopkins' scenes, in which his face fills the screen. His stare is petrifying.
The Silence of the Lambs (1/12) Movie CLIP - Closer! (1991) HD
Demme doesn't do jump scares – note the clinical way a severed head in a jar is revealed. Why does Demme downplay the expectations of the genre? Perhaps it's due to the compassion he and the film in general express for the loss of human life.
Note a heartbreaking moment where Starling observes a series of crime scene photos, showing a mutilated young woman, with the last photo a lovely portrait of the victim during happier times. Ditto the grieving Senator's televised photo montage of her daughter, emphasizing that a real person's life is at stake. The whole movie is that way – this may be a horror film, but we're not meant to take any pleasure over the barbarity of the crimes committed.
The loss of human life is never exploited here.
Hopkins reptilian, theatrical turn hasn't grown quaint with time – his smiles are frightening, as is his uncanny to keep his eyes nearly popping out of his skull and (almost) never blinking on camera. Foster's solid work here deservedly propelled a lucrative new phase of her career, while Glenn once again shines by simply being authoritative and authentic.
RELATED: Michael Keaton, Hannibal Lecter Spark Pittsburgh Pride
The three leads are superb and surrounded by a wonderful supporting cast. The late Ron Vawter turns up briefly as Paul Krendler, a character with greater prominence in future Thomas Harris adaptations (most notably "Hannibal," where he's played by Ray Liotta). Keep your eye out for Demme's mentor and B-movie mogul Roger Corman. Also, Howard Shore's somber, often quiet score never overplays any of the emotional cues.
In theaters, the film was a runaway blockbuster, opening big and staying on top of the box office for weeks. Demme's film, like "The Hunt for Red October" the year before, cleaned up in the usually quiet spring season and performing like a summer blockbuster.
Like "Red October," Demme's film was based on a wildly popular # 1 bestselling novel, though let it be noted that "The Silence of the lambs" outgrossed the first Tom Clancy adaptation. It also won Academy Awards for Best Picture, Best Director (for Demme), Best Actor (for Hopkins), Best Actress (for Foster) and Best Adapted Screenplay (for Tally).
The last film to win the golden five major awards was "One Flew Over the Cuckoo's Nest" in 1975, and no film has won the top trophies in the same manner since. Even more remarkable? Most Oscar winners are films released in fall, as the notoriously short memories of Academy members means if your movie comes out between October-December, it has the strongest chance of a win.
"The Silence of the Lambs," amusingly, opened on Valentine's Day, February 14th 1991 and slowly took over the serial killer thriller genre the way "Pulp Fiction" gave new life to crime dramas three years later.
The Silence of the Lambs (10/12) Movie CLIP - Buffalo Bill (1991) HD
My problem with the movie has always been with Buffalo Bill: Aside from the sheer forcefulness Levine brings, there's little depth to the character. We're meant to point and gawk at how disgusting he is and that's about it.
The character has superficial similarities to Norman Bates but lacks the pathos both "Psycho" and Anthony Perkins brought to that character.
Buffalo Bill's infamous retort to his most famous victim ("It puts the lotion on the basket…") and a visible moment of regret in the torture he elicits is the only window the movie gives us that this monster is a human being. Lecter, on the other hand, is also vile, though Hopkins' charismatically scary turn and Harris' witty dialog make him a lovable viper.
I want to praise Levine for his unhinged work, but his scenes play like macabre camp (that dance to "Goodbye Horses" was awful long before Kevin Smith lampooned it). Thankfully, Buffalo Bill is something of a McGuffin, as the film is at its best when the focus is on Starling and Lecter.
Most serial killer thrillers have surpassed Demme's film for their ability to test our gag reflexes ("Seven" arrived only four years later) but not in the restraint, subtle stylishness or ability to maintain a character-driven narrative instead of churning out cheap thrills.
"The Silence of the Lambs" deserves its reputation as one of the scariest American movies ever made.
More importantly, when we're in the midst of the psychological chess game of Starling and Lecter (separated by a wall of glass so clear, they appear to be in the same space), we're also watching an actor's master class.