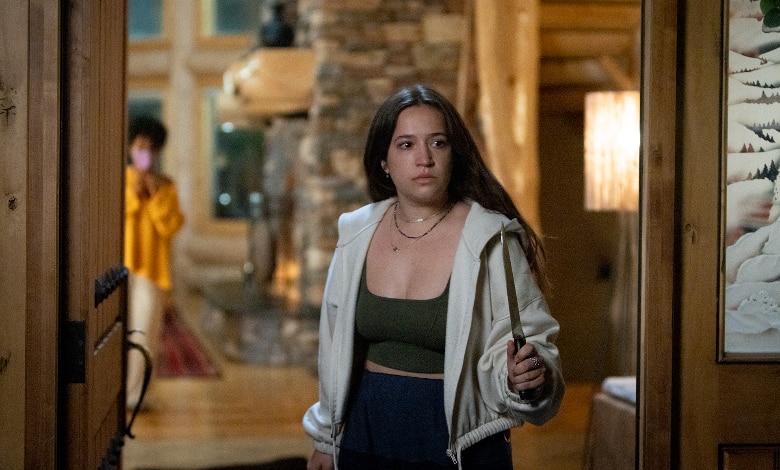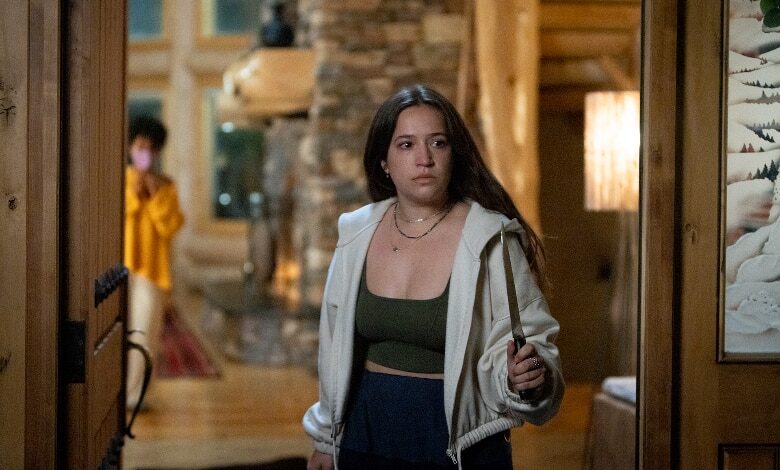 For many, revisiting the pandemic's early days is a horror movie unto itself.
The over-reaching lockdowns
Officials filling skate parks with sand and taking down basketball nets
The big, fat, juicy lie of our age – "two weeks to slow the curve"
"Sick," screenwriter Kevin Williamson's trip back to those awful, awful days, is ripe for lectures from an industry that told ordinary Americans what was best for them.
Masks … good! Vaccines … better! Dr. Fauci … sainthood!
Except the "Scream" scribe doesn't ladle out bromides from the Left or Right. The film's COVID-19 allegories are sly enough to inspire multiple interpretations. Meanwhile, one of Hollywood's most agile, and lesser-known, directors fashions a relentless fight for survival.
Sick | Official Trailer | Peacock Original
It's the dawn of the COVID-19 outbreak, and young Parker (Gideon Adlon, daughter of Pamela Adlon) escapes lockdown mania by fleeing to her family's cabin retreat. She's joined by her good chum Miri (Beth Million), and they do what young people in horror movies always do
They exchange meaningless banter that shows their age and lack of worldly sophistication. That's in between following and ignoring the new pandemic playbook.
Mask on, mask off. It's like pulling it down between bites and sips on an airplane.
We get to know Parker, Miri and, eventually, DJ (Dylan Sprayberry), who arrives unannounced at the cabin hoping to reunite with Parker. There's someone else at the cabin, though, a stranger seen in the film's chilling prologue.
And he's got a very sharp knife.
RELATED: CRAVEN'S 'DEADLY BLESSING' REVEALED A FILMMAKER IN TRANSITION
Once director John Hyams of "Alone" fame sets his pieces in motion "Sick" refuses to ease up on the gas pedal. The film, so lethargic for 30-plus minutes, wakes up in a big way, and everything wraps in under 90 minutes.
Take note of that lean, mean number, Hollywood.
The film's pandemic setting adds some texture to the story, but for a while, it seems like a curious attempt at period storytelling. There's more afoot, and some of the surprises make sense.
Others? Well, "Sick" has plenty of plot holes and head-smacking moments, the latter all but mandatory for the genre.
View this post on Instagram
The film's main characters are women, but Parker and Miri are far from perfect. Parker seems oblivious to her sorta-kinda boyfriend's mental state, and Miri nags everyone about wearing a mask but later forgets all about them.
They're relatable, and Williamson lets them flash both fear and some impressive survival skills. He also pays homage to his original "Scream" thriller via a prologue. It's slick, no doubt, but it can't compete with Wes Craven's 1996 frightmare.
SCREAM "Opening Scene" Clip (1996) Wes Craven
Williamson, to his credit, abandons that franchise's meta shtick for "Sick," already played out despite the saga's unwillingness to call it a day.
The rest is up to Hyams, who once directed generic thrillers like "Universal Soldier: Day of Reckoning" but is having a career resurgence.
Hyams stages some bravura scares mid-movie, the kind that make audiences re-evaluate what they've seen up until then. It's taut filmmaking, aware of both the physical limitations of the cabin and the fear of being up close and personal with a killing machine.
Long story short: There will be blood.
It's almost #sick time .@peacock #SICKmovie pic.twitter.com/EHymnXgfJ4

— (@_UniHorror) January 13, 2023
Conservatives will read plenty into the killer's motivations, while liberals may sense "Sick" shreds those who didn't take the pandemic seriously. Both may be right. It's hard to tell since the screenwriter and Hyams keep the focus on the thrills.
This isn't Williamson's best screenplay, but it's woke-free and devoid of finger-wagging asides.
That's not "Sick." It's wonderful.
HiT or Miss: "Sick" starts slowly, but it evolves into a nuanced blend of social commentary and slick genre treats.