Industry News
Opinion
Jimmy Kimmel Fangirls Over 'Narcissist' Fauci (Again)
Late night propagandist rushes to doctor's side over those inflated ego attacks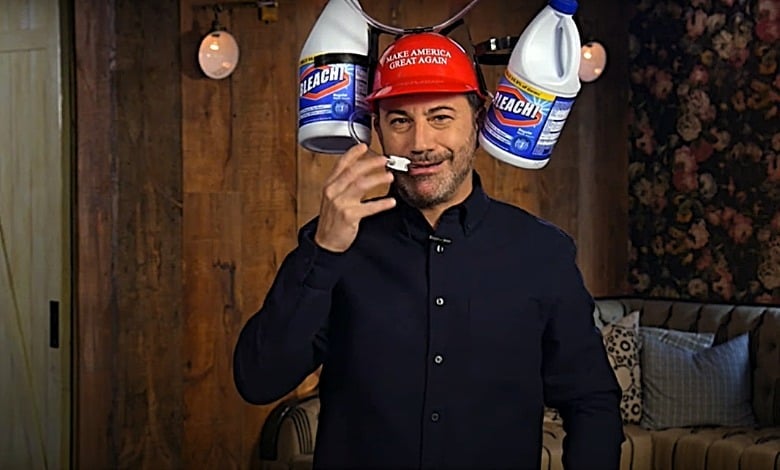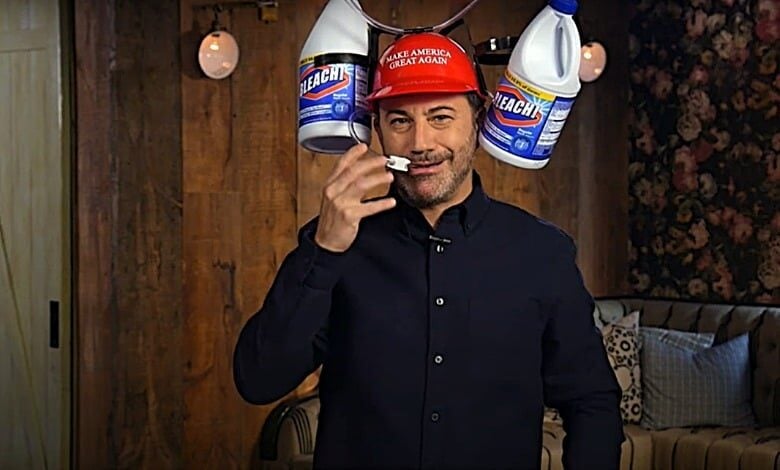 A comedian spotting a public figure's ego might have something to say about it.
It might even come in the form of a joke or monologue riff.
Not Jimmy Kimmel.
To be fair, the former "Man Show" host left his comedy career behind during the Trump era. He's now an unpaid propagandist, using his "Jimmy Kimmel Live" perch to promote progressive causes.
And, in the case of Dr. Anthony Fauci, do damage control as needed.
The New York Post recently noted how Dr. Fauci works right next to a massive portrait of … Dr. Anthony Fauci. Social media mockery ensued.
Fauci's home office features photos of himself, his own bobblehead https://t.co/o6SOJ0pNRg pic.twitter.com/5SPx1N1N7r

— New York Post (@nypost) January 20, 2022
Kimmel, seeing an attack on his beloved doctor, rushed to his defense. And let's not forget this is a comedy show where "Truth to Power" is the order of the day.
Allegedly.
"The other day, The New York Post called out Dr. Fauci – they're looking for anything they can sink their little teeth into. They posted a bunch of tweets calling Fauci a 'narcissist' – this is what they do when they want to say something, but they don't want to say it, they post tweets that say it – because Fauci has a self portrait and a bobblehead of himself in his office at home, which is interesting because if having a bunch of pictures and bobbleheads of yourself makes you a narcissist, then buckle up, New York Post … because you're not gonna like what we found about this guy."
And, of course, Kimmel had to include Trump in his slavish defense of Dr. Fauci.
Poor, poor Dr. Fauci, or as Kimmel calls him, the "unfortunate punching bag" in the COVID era. This isn't the only time Kimmel fangirl'd over Dr. Fauci, though.
Trump & O'Reilly's Lame New Tour, Dr. Oz Calls for Fauci Resignation & Person of the Year Elon Musk
Jimmy Kimmel Has Had Enough of Scumbags Attacking Dr. Fauci for Trying to Keep Us Alive
Does Kimmel get a sizable check from Dr. Fauci's office? If not, he probably should.
Kimmel's pathetic defense is even more alarming when you consider how much the far-Left host ignores about his government crush.
His serial attempts to deny the truth about the pandemic's origins
His flip-flopping on masks
His inconsistent messaging throughout the pandemic, sometimes from day to day
His unwillingness to admit natural immunity matters
His unwillingness to admit pandemic restrictions have sizable consequences
That's just a short list of how Dr. Fauci single-handedly damaged our trust in the medical community.
Even worse?
RELATED: Media Rush in to Save 'Fauci' Doc
The media-friendly doctor won't submit to interviewers who won't pucker up to his posterior.
Think "The Clay Travis and Buck Sexton Show," a syndicated forum where Dr. Fauci could reach a new, more cynical audience for his pandemic alarmism. The hosts, who took over for the late Rush Limbaugh, have tried booking the doctor on their show.
He's too busy, allegedly.
That speaks volumes. So does the fawning approach late night comics take to Dr. Fauci. It's no wonder Kimmel now trails Fox News' "Gutfeld" in the ratings.