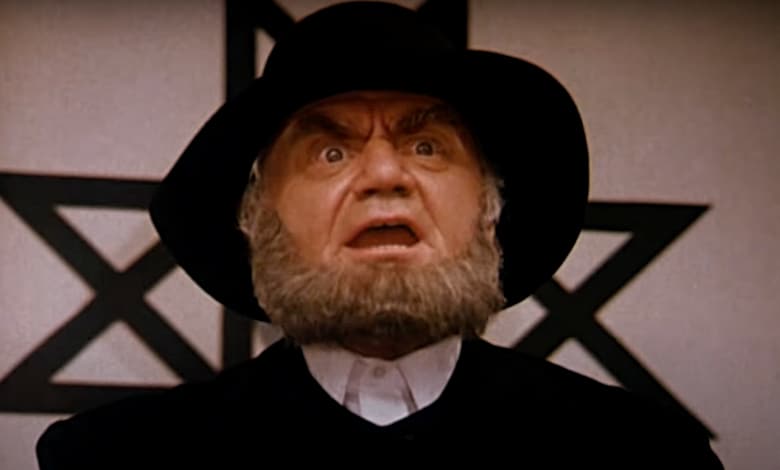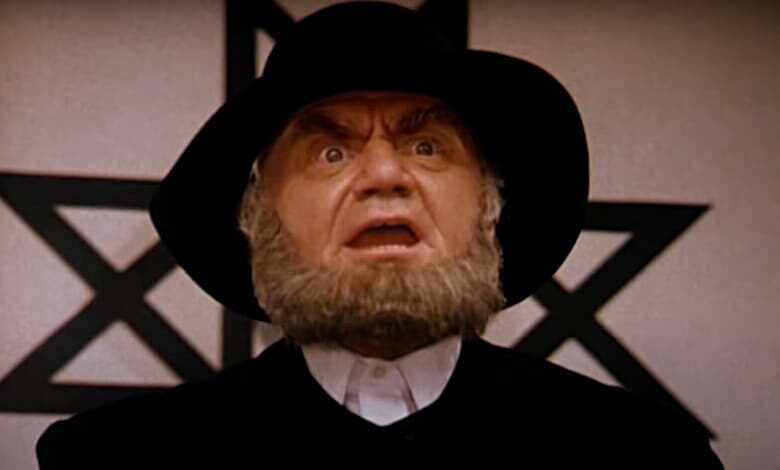 Wes Craven's "Deadly Blessing" (1981) abounds with imagery, themes and scare tactics that would be present in subsequent Craven works.
It's also, after gaining infamy as the maker of rape and revenge grindhouse works "Last House on the Left" (1972) and "The Hills Have Eyes" (1977), a transition for Craven from notorious cinematic outlaw to a respected filmmaker.
While rarely mentioned as one of the director's noteworthy films, "Deadly Blessing" is not just a solid genre offering but Craven's first genuinely scary movie.
Deadly Blessing (1981) Official Trailer
Maren Jensen (of "Battlestar Gallactica" fame) stars as Martha, who is living on a farm with her husband Jim, a former member of a Hittite cult nearby. The Hittites are described by one character as being far stricter than the Amish.
When Martha's husband dies, it sets off a chain of tragic events and a tension between her and Isaiah (Ernest Borgnine), the sinister head of the Hittites. Isaiah wants her to surrender her land to him.
When Martha's attractive friends from out of town (Susan Buckner and, in her second film role, Sharon Stone) come to visit, it further creates a social imbalance. The temptation and jealousy stirring within the Hittite community inspires one of them to kill.
Although a handsomely made film, distributed by United Artists, boasting good production values and showcasing a great James Horner score, it has Craven's trademark exploration of a community haunted by secrets.
Deadly Blessing (1981) Michael Berryman Interview
Craven has portrayed religious dynamics and characters of faith facing unspeakable monsters before, though it's especially intriguing here. The Hittites initially appear serene (due to a lovely still photo montage over the opening credits) but reveal themselves to be cruel.
Another aspect of Craven's work that surfaces is of a cluster of friends suddenly finding their youthful dreams halted by death and corrupt forces working against them.
Patriarchal oppression and parental control over their children are also prevalent themes in Craven's "The People Under the Stairs" (1991). Although Craven is flexing his creative muscles here and demonstrating his abilities with the genre, there's also a depth that persists in all of his films, even the weaker ones.
RELATED: Why Wes Craven's 'Deadly Friend' Missed Cult Status
Craven was famously a former college professor turned filmmaker, whose erudite quality wasn't always obvious in his work. Listening to Craven's director commentaries were also master classes on the themes and subtext in his work.
Here, Craven's depiction of religious abuse within a small community and the power one man holds by corralling the beliefs of those in his flock, isn't simply a reflection of contained mania. It feels like a reflection of modern-day pariahs who maintain a firm grip on their followers by administering cult-think.
"Deadly Blessing" is about how belief can be used as a weapon to corral people, creating submission in the name of faith. Craven's film is scary enough at face value but equally unsettling under the surface.
Although he received a Razzie nomination for Worst Supporting Actor, Borgnine is exceptional here, tapping into the sadism and pride of his patriarchal character. The shock of seeing him played a bug-eyed villain wears off when you see his commitment to the role.
Deadly Blessing (1/3) Sharon Stone Eats a Spider (1981)
Michael Berryman is well cast as a Hittite villager with a foolish attraction to the women around him. While Jensen and co-star Susan Bruckner never made a film after this, they're both affecting here.
Stone, in the early, Cannon Films-era first leg of her long film career, is awfully game here, particularly when a tarantula crawls slowly across her chest.
While it begins slowly and suggests a reserved film at first, "Deadly Blessing" gets wilder with every turn and unleashes some unforgettable imagery. In addition to the aforementioned spider attack on Stone (there are a number of them, actually), Jensen gets into a bubble bath that is intruded by a massive snake (the crotch level shot of the snake invading Jensen's personal space is, of course, a precursor to the iconic tub scene with Heather Langenkamp in the original "A Nightmare on Elm St.").
A Nightmare on Elm Street (1984) - Bath Tub Scene | FilmVerse
Then there's the final scene, a crazy shot in the dark that aims to end the film on an unpredictable note, which it does, because no one could have imagined a conclusion so batty. It's another bit that resembles "A Nightmare on Elm St.," namely the equally nutty way that film also decided to conclude.
"Deadly Blessing" lacks the dramatic power of Craven's prior cult classics and his more consistently intense subsequent works. There's also a quality to the screenplay where, although the tone is consistently tense, the film teeters between being captivating and quite silly.
As a whodunit, it's satisfying, if obvious. However, as a look at 20th century women who are harassed by a cult who cling onto 18th century values and religious beliefs, it's both fascinating and chilling.