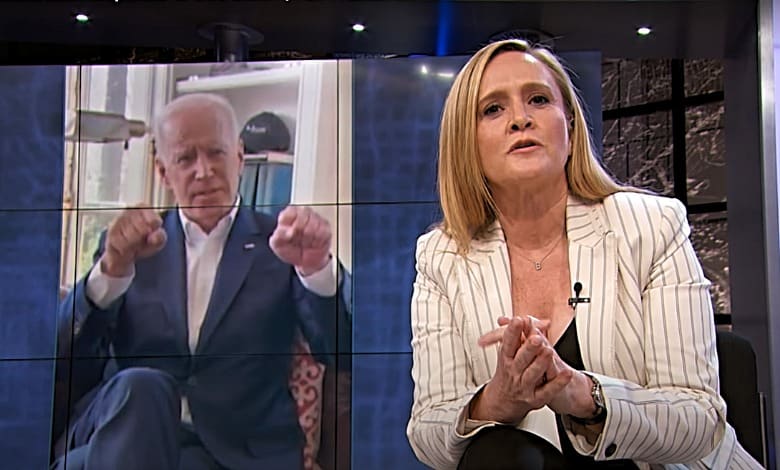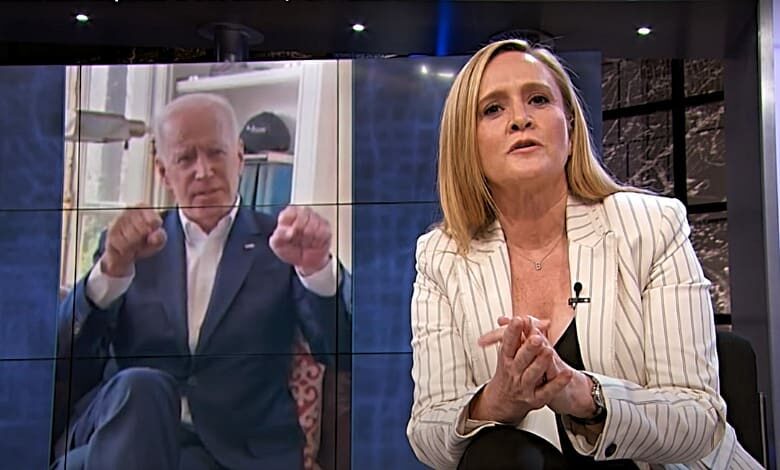 It's not like Samantha Bee didn't warn us.
The far-Left host of TBS's "Full Frontal with Samantha Bee" kicked off her show in 2016 with a vulgar slam against Sen. Ted Cruz.
She called the Texas Republican a "fish-faced, horses*** salesman." It wasn't funny, just cruel. Did anyone expect Bee to do anything but wallow in the comedic gutter from there?
Sadly, Bee has lived down to that reputation.
At. Every. Restaurant. #RaiseHell pic.twitter.com/YC9S3Fk1t8

— Full Frontal with Samantha Bee (@FullFrontalSamB) June 24, 2022
Her recent comments about the Supreme Court overturning Roe v. Wade may be her worst. She demanded her followers "raise hell" following the decision, inflammatory rhetoric at a time when Antifa-style protesters did just that hours after the news came down.
Arizona abortion protest: Police release tear gas, lawmakers 'held hostage' in Senate building https://t.co/pI7a5o2pJ5 pic.twitter.com/kI5gDZb8NK

— New York Post (@nypost) June 25, 2022
That's not all she said.
Bee demanded her small audience make Justice Samuel Alito's life miserable moving forward, confronting him every time he enters a restaurant.
Alito penned the majority opinion on the decision to overturn Roe v. Wade.
Does she want a world where public officials are harassed every time they step foot in public? This works both ways, too, meaning conservatives can confront progressive politicians who pass laws they don't like.
Even scarier? Bee's words came days after a man attempted to assassinate Justice Brett Kavanaugh.
Embarrassing hardly describes the tenor of her comments.
Here are six other times Bee used her TBS pulpit to shame herself and the increasingly small number of viewers who tune in each week. Each time her rhetoric proved both unhinged and with little connection to humor.
Bee Slams De Santis as 'Racist' (Without Facts to Back It Up)
It's natural for progressives to disagree with Florida Gov. Ron De Santis, a rising GOP star and possible 2024 presidential candidate. What Bee said about the governor in 2021, though, went far beyond comedy and the bounds of decent society.
Bee said De Santis' attempt to ban Critical Race Theory in schools, combined with his so-called plan to block black and Latino Americans from voting (false, of course) made him a racist.
"Governor Ron De Santis, please eat s*** she added in a Tweet.
Bee Unfairly Smears Justice Kavanaugh
The TBS host, like most progressives, believed Christine Blasey Ford's unsupported claim that a young Brett Kavanaugh attempted to rape her when they were both teens. So when an absurd allegation, promoted by the far-Left New York Times, suggested Kavanaugh once exposed himself at a party and lunged near a woman she fell for it.
And she weaponized her TBS perch to push a story even the New York Times had to walk back.
At least Colbert and co. didn't immediately know the Russia collusion story was a hoax. Bee's writing staff should have known the Kavanaugh story had Swiss cheese-sized holes in it, but her team shared it anyway.
Bee Mocks MyPillow CEO … for Trying to Save Lives
Mike Lindell is an easy target. The MyPillow CEO is one of President Donald Trump's biggest fans, and he's been beating the 2020 election fraud without being able to prove it.
It's cost him plenty, including space on Walmart shelves.
Yet Bee chose to attack Lindell for the dumbest reason possible, and she did so long before Lindell's election fraud crusade. Lindell publicly aligned himself with Trump, appearing with the president at a March 2020 press conference.
That was all Bee's team needed to see.
RELATED: Trump Absolutely Broke These Celebrities (Updated)
The entrepreneur used that occasion to announce he would convert 75 percent of his facility space to begin mask production. The goal? Protect health care workers tending to sick and dying Americans as a new pandemic raged across the country.
That's a noble effort, full stop. Not to Bee.
Her official "Full Frontal" Twitter account greeted the news with this retort:
"My Pillow is now making highly absorbent pillows so you can cry yourself to sleep after watching this press conference."
Bee Gives Illegal Protests Her Stamp of Approval
Protesting is an all-American institution, a way for citizens to let their voices be heard. The right comes with some disclaimers, though. People sometimes must protest in specific areas or request space ahead of time in order to rally for a cause.
An otherwise peaceful protest can be illegal if it doesn't follow the rules.
Laws often forbid protesters from gathering at people's homes, like Supreme Court justices.
Legal experts generally agree that targeted, stationary protests outside of a justice's home are prohibited under federal law — an effort to protect judges from undue pressures or influence.
The Biden administration knows this but refuses to enforce the law, witness ongoing protests tied to the abortion ruling that came down June 24.
Bee is on Team Biden here, of course.
If Kavanaugh doesn't like the way people in his state are gathering outside his house, maybe he can just take off work and drive hundreds of miles to a different state.

— Full Frontal with Samantha Bee (@FullFrontalSamB) May 9, 2022
Bee's Misogynist Slur Goes Unpunished
Bee, like every late night host not named Gutfeld, loathes President Trump. That rage extends to the Trump clan, including daughter Ivanka Trump.
Bee was railing against President Trump's immigration policies during a May 29, 2018 broadcast when she brought his daughter into the conversation.
"You know, Ivanka, that's a beautiful photo of you and your child," Bee said during her rant. "But let me just say, one mother to another, do something about your dad's immigration practices, you feckless c***! He listens to you! Put on something tight and low-cut and tell your father to f***ing stop it."
Bee later apologized, calling the commentary "inappropriate and inexcusable." TBS did not punish Bee for the rant, and Bee later appeared to backpedal on her apology.
Bee Wants to Defund the Police. Really
The death of George Floyd sparked protests, riots, urban mayhem and societal change for better and worse. One of the key movements that rose up from Floyd's death? The Defund the Police rallying cry.
Some demanded police departments reduce their size to prevent more incidents like Floyd's death, which occurred after Minneapolis police knelt on his neck for nearly nine minutes.
Others demanded police departments go the way of eight-track tapes and pagers. Gone. Vanished.
Bee's TBS show, and its YouTube channel, joined part of that chorus.
It's Time to Defund the Police | Full Frontal on TBS
"There is something we can do … we can Defund the Police…. Defunding the police means we can significantly scale back police budgets over time. Which will allow us to reallocate that money to things that actually keep our community safe, like education, mental health care, affordable housing and violence prevention programs.
How did that work out?
Crime is soaring across the nation, particularly in major cities. Now, municipalities are scrambling to undo the damage done by the Defund movement.
Even Democrats got the memo.
As violent crime surges ahead of the November midterms, President Joe Biden and the Democratic Party are toughening their talk on crime, and refunding the police only two years after some progressive activists took up the call to defund them.
For many people who lost loves ones in the crime wave it's too late. That's no laughing matter.