Industry News
Opinion
Roseanne Barr: 'I Cannot Let ***holes Win'
Superstar vows to set record straight on Fox Nation's 'Cancel This!' special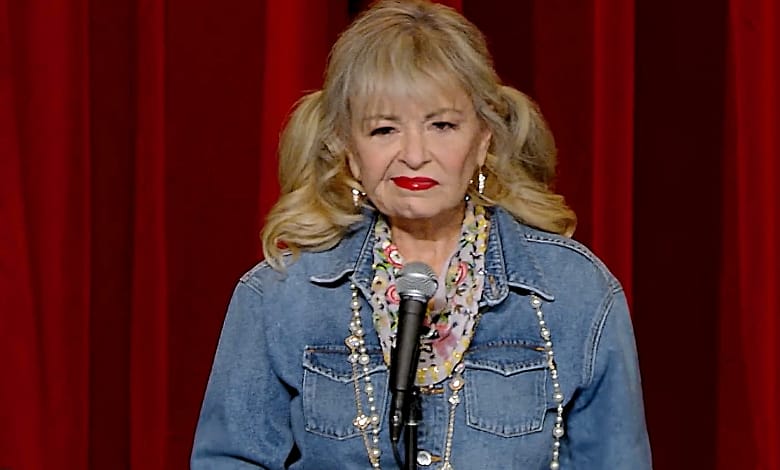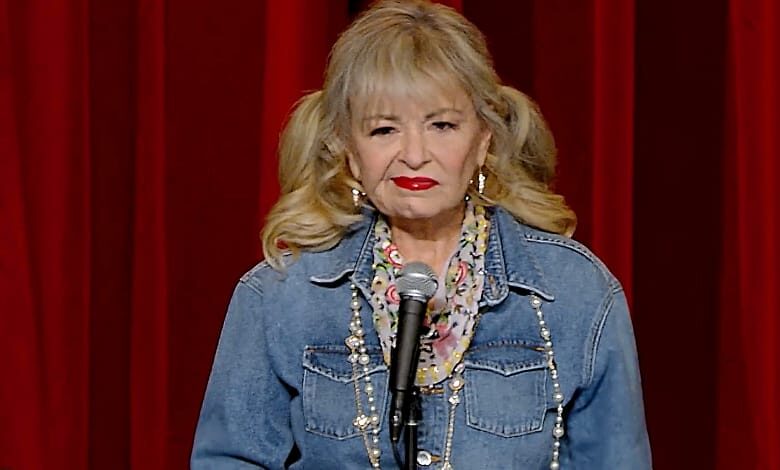 Roseanne Barr finally gets to tell her side of the story from the most appropriate venue.
The stand-up stage.
That's where Barr first introduced her "Domestic Goddess" routine, a riff on blue-collar moms struggling with bills, parenthood and more. Her stand-up snagged the attention of "The Tonight Show," and her 1985 appearance with Johnny Carson begat one of the most consequential sitcoms of the late 20th century.
"Roseanne."
We all know what happened when Barr rebooted the series in 2018. A single, racially ugly Tweet canceled "Roseanne" and the comic herself.
Now, Barr is back courtesy of Fox Nation.
"Roseanne Barr: Cancel This!" lets the sitcom legend tell her side of the story, along with the kind of wisecracks that forged her idiosyncratic career. The one-hour special, debuting Feb. 13 on the streaming platform, was recorded at the Cullen Theater in Houston, Texas.
Roseanne Barr to Make BIG Return on February 13th on Fox Nation
A teaser clip provided to Hollywood in Toto finds Barr addressing both the controversy and her deeply personal reaction to it. She says ABC's decision to continue the Conner family saga, while killing off her character, insulted the show's legion of fans.
She's right, of course. It also smeared a performer who paved the way for future women in Hollywood who dreamed of creating shows on their terms.
Barr's "Roseanne" years were notoriously bumpy, but she used her clout and creativity to tell her stories, her way. Women may take that for granted today, but it was highly unusual in the late 1980s.
The teaser focuses on Barr's meditations on her Cancel Culture fight, and she sounds ready to start punching back.
RELATED: JUSSIE'S BACK … WHAT ABOUT ROSEANNE?
She also shares a great idea that could have pushed the conversation on race forward, instead of silencing her voice and career in one fell swoop.
Why not have one (or more) of Barr's critics appear on the show, in character, and have a fictional exchange inspired by TweetGate?
"We could've had a teachable moment that they're all talking about … I could've had 15 times the ratings and I could've learned something on behalf and shown something to America, which I always wanted to do that very thing anyway. Bringing people together and learn about each other, right?"
That instinct, pragmatic with a dash of populism, is why Barr became a star in the first place. And it might be better than any subsequent episode of "The Conners."
The ABC suits turned the idea down before firing her.
Now, Barr says she couldn't stay on the sidelines without sharing her take on the cancellation.
"And that's why I came back, even though I was like, why would you want to do that after what they did? But I came back because I just -– something's wrong with me or something. I just –- something's in me. I just cannot let ***holes win. I'm not. I'm not going to."
It's worth noting the crowd cheered every pugnacious line. That's fine – any time Barr returns to the stage she'll attract her hardcore fan base.
The special needs more than letting Barr tee off on her critics. It should remind us why Barr matters in the first place, and how her singular voice took America by storm 30-plus years ago.
View this post on Instagram
Hollywood unfairly silenced Barr, no doubt. The comic legend's crime, a terrible, awful Tweet, pales compared to what other stars have done and faced few if any, consequences.
Think Alec Baldwin, Bette Midler, Jimmy Kimmel and Ezra Miller for the short list.
Barr deserves a comeback chance, should she even want one at this point.