Interviews
Rippaverse Artist Fires Back at Racist Critics
DC Comics veteran Gabe Eltaeb slams far-Left hate, vows woke-free heroes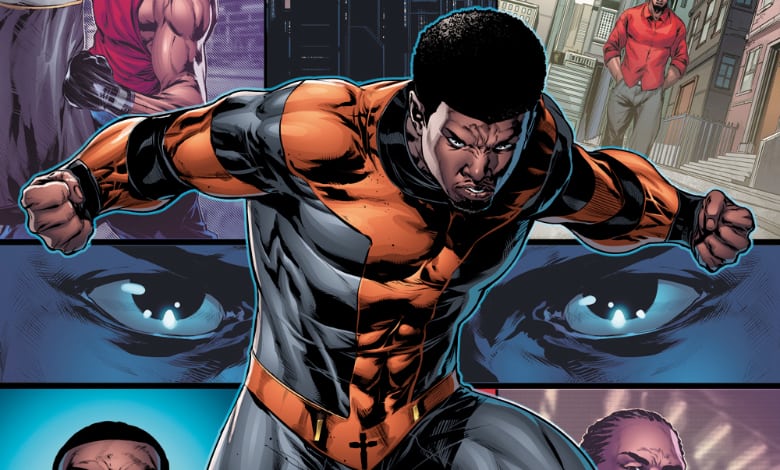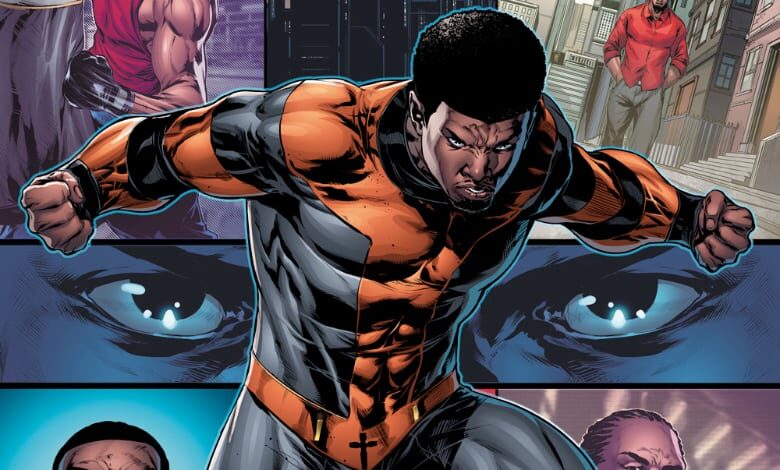 Build your own Twitter, the Left said. And then the very same Left shut down Parler, the Right's alternative to Jack Dorsey's creation.
Not much has changed since last year, and artist Gabe Eltaeb can tell you all about it.
The veteran DC Comics colorist branched out on his own last year, sickened by his company's reflexive wokeism, seen in august characters like Superman. He created his own comic book, "Truth – Justice – American Way," and now is part of the upstart line from the Rippaverse.
Welcome to The Rippaverse | Pre-orders start 7/11/22
And Eltaeb, who is part Libyan, is getting plenty of hate for blazing his own trail. He's been called a sand N-word, and his black creative partner, Eric July, gets slammed as an "Uncle Tom" by their critics.
Their crime? Telling their own comic book stories on their terms.
"It's racist to tell Eric July what he can think, say and do," Eltaeb says of the Rippaverse founder.
"[July] didn't come from millions of dollars or privilege," the colorist says of his colleague, who transformed his life following the shooting death of a dear friend. "He built that audience and now they're rewarding him.
The new comics line, already a smash with north of $2.6 million in presales for its first book, "Isom," promises woke-free adventures.
Rippaverse teems with ethnic diversity, but you wouldn't know it from the content. The focus is on all-American storytelling staples – "danger, drama, excitement, heroism … it's not hard to give people what they want," he says.
That's only part of the success formula, though.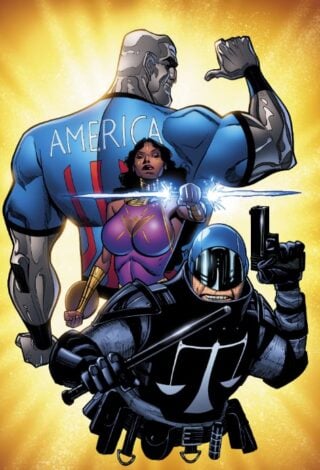 "It's being good to your customers, being kind to them and listening to what they want," he says. "And making sure you give them a quality product."
Eltaeb left DC Comics officially in October after serving as a colorist on such major characters as Batman, Green Lantern and Superman. Since then, he's connected with other disaffected comic book artists like Ethan Van Sciver, who put Eltaeb in touch with July.
These artists don't necessarily agree on everything, but they're united against woke storytelling.
"Woke entertainment is subversive to traditional culture, it's ungrateful and hateful," Eltaeb says. "They want to destroy the past.
Non-woke stories, by comparison, remain relatable. "I wanted to be Han Solo when I was 7. I'm not white, but I loved his swagger."
Woke writers are "less worried about telling a story that's coherent than virtue signaling to your audience." And there's plenty of evidence comic book devotees don't appreciate the progressive makeovers.
RELATED: Meet These indie Comic Book Success Stories
The startling early success of the Rippaverse proves his point, Eltaeb says. The first title in the new line, "Isom," follows a retired superhero named Avery Silman who is coerced back into action after visiting an old friend.
The colorist says it's selling better than any other book on the market, from Batman to the Hulk, without any support from major players like DC Comics or Marvel.
"People are hungry for traditional heroes," he explains.
He sees projects like the Rippaverse and his own comics as an overdue course correction for right-leaning artists.
"We walked away from entertainment," he says. "We let them have it … instead of making our own that's just as good as they do, we opted out of entertainment."
That's changing, witness upstart comic companies like Rippaverse, The Daily Wire's new entertainment programming and other indie artists telling their stories their way.
And Eltaeb is happy to be part of that revolution. He hints at a secret project along with more Rippaverse work in the months to come. And there's his initial foray into solo comic creation, his "Truth – Justice – American Way" title.
"It's my love letter for why I got into comic books," he says.