Industry News
Opinion
Daily Wire Goes Hollywood with a Shocking Feminist Twist
Conservative site's film slate features a triple shot of strong, capable heroines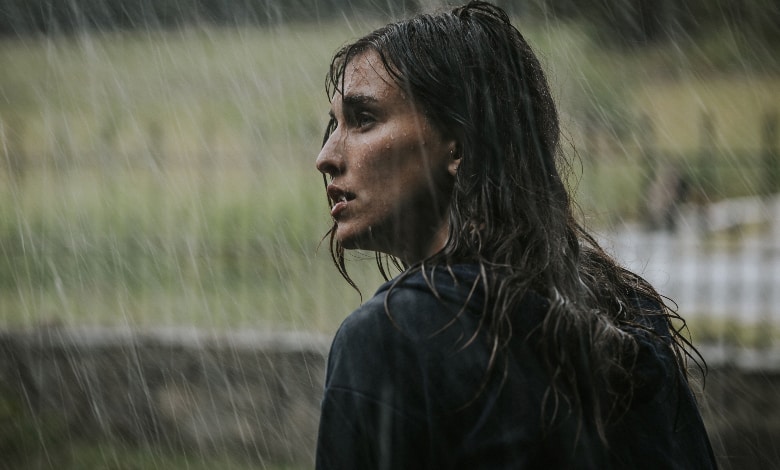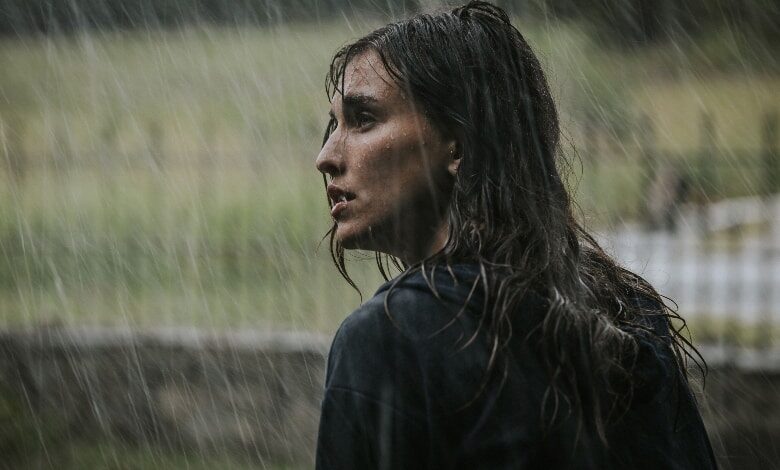 "I can smell weakness from here," hisses a villain in the just-released trailer for "Shut In."
The Daily Wire's Feb. 10 release, available only to the site's members, finds Rainey Qualley trying to protect her children from a home invasion threat.
We see the actress cowering, crying and scrambling to fend off not one but two attackers. The odds are stacked dramatically against her, to be blunt.
Except it's clear from the tone of the teaser this Momma will eventually fight back.
Hard.
It's not surprising when you consider the Daily Wire's other film projects. Last year's "Run Hide Fight" showcased a scrappy female student taking on a school shooter and his goon squad. Actress Isabel May does more than deliver a strong, credible turn as a teen in crisis.
OFFICIAL TRAILER RELEASE: Run Hide Fight
She proves a resourceful heroine, someone audiences can cheer on through the most harrowing of circumstances. She's no superwoman, nor does she thrash villains twice her size. She's just a tough kid who learned the lessons her father taught her about survival.
A similar strain will likely be found in The Daily Wire's debut western.
RELATED: Daily Wire Lures Vincent Gallo Out of Retirement
Gina Carano's first post-"Mandalorian" project, "Terror on the Prairie," is scheduled for a Spring release. She plays a woman beset by outlaws (including Nick Searcy). Here's a brief description of "Prairie," courtesy of The Daily Wire:
Directed by Michael Polish, best known for "Northfork" and "The Astronaut Farmer," the film centers on a pioneer family living on the Great Plains of Montana who must fight for their lives against a gang of vicious outlaws
NOTE: This reporter is a contributor to The Daily Wire but not a full-time employee.
There's no trailer available yet, but imagine casting the MMA alum in a western and not letting her turn the tables on her assailants.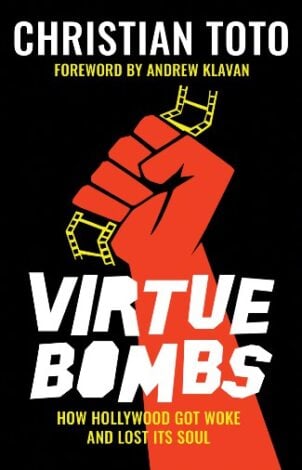 Inconceivable.
Three movies. Three strong, empowered female characters. It's what we see in mainstream Hollywood movies these days, but with certain unavoidable twists.
Woke twists, to be more accurate.
The very first scene in "Charlie's Angels," the 2019 box office dud, found star Kristen Stewart lecturing a bad guy about women being capable of doing anything.
The more recent action thriller "The 355" banded five actresses together to form a super spy squad, a feminist gimmick that failed to woo critics. The box office receipts proved disastrous, too.
Modern action heroines often wear their progressive politics on their sleeves. Gone are the days of heroes like Ellen Ripley of "Alien" fame or Princess Leia from the original "Star Wars" trilogy.
More often than not, female heroes today take down villains in between lectures about empowerment or mansplaining.
Team Daily Wire happily puts women front and center. We may see more projects from the conservative platform featuring Carano after "Prairie," too.
What audiences won't be subjected to is the kind of woke sermonizing that decorates many mainstream films.
The casual observer might have predicted The Daily Wire's film division would showcase strong alpha males out of the gate.
And they'd be wrong.