Interviews
DC Artist Bounces Back by Defying Woke Mob
Veteran colorist Gabe Eltaeb's 'Truth. Justice. American Way' offers old-school thrills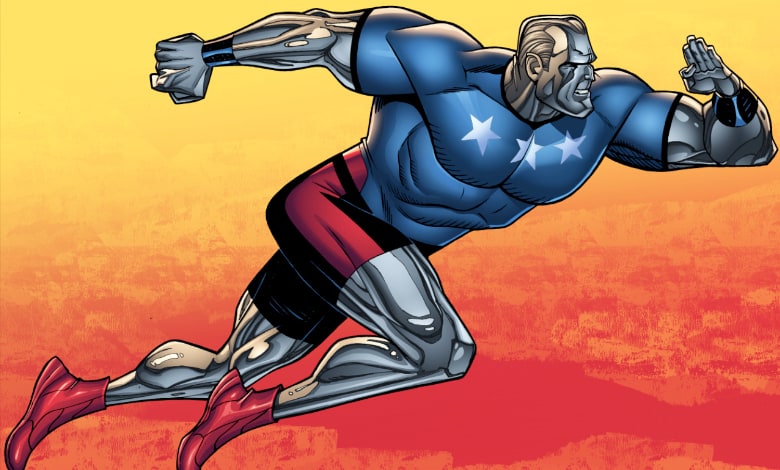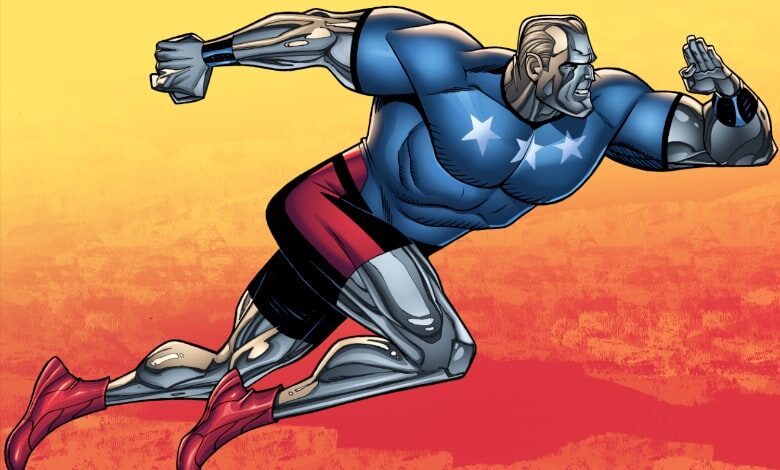 Gabe Eltaeb had everything a comic book artist could dream of, and he willingly gave it away.
The 43-year-old colorist started his career alongside his mentor, artist Jim Lee, before bringing the most iconic property in all of pop culture to vivid life … the Man of Steel.
Eltaeb had a six-figure salary and the only job he ever wanted, but he couldn't stand by while DC Comics betrayed what he saw as the hero's all-American spirit.
He walked away late last year, and he couldn't be happier about the decision.
That journey speaks to the current culture war battles along with the artists willing to stand up against the woke revolution.
TRUTH JUSTICE AMERICAN WAY TEASER 4
"I loved to draw ever since I could remember," Eltaeb says, recalling how he would draw "Star Wars"-style adventures on butcher paper in his grandparent's restaurant.
"I never knew a time that I didn't love drawing," he says. "I sincerely love art as much as you can love something that's not human."
That passion spiked after he started reading comic books in the eighth grade, like the "X-Men" issues drawn by Lee.
"I was blown away, obsessed … I wanted to know everything about him," he says of the DC Comics artist, recalling how he would trace every cover Lee drew to boost his own skills.
Eltaeb continued studying art, both in college and during his personal time. He worked odd jobs along the way, but he eventually ended up in San Diego, home to Lee's studio. He spotted a "colorist wanted" notice on Lee's blog and applied.
He got the job.
RELATED: Revealed: The Secrets Behind Indie Comic Success Stories
This was early in 2008, a time when "nothing was woke yet," he notes. The young colorist had the job of his dreams alongside Lee. Things couldn't be better.
Then, slowly, the pop culture landscape started to shift.
Marvel movies (the MCU) exploded across Hollywood. Disney bought the MCU, and the minds at DC Comics wanted to be part of the Tinsel Town transformation.
DC Entertainment was born soon thereafter.
"I didn't know woke would eat the company alive and destroy it … I knew something would happen. The levers of control would be Hollywood types," he says.
DC Comics BLOODBATH | Get Woke Go BROKE! Massive LAYOFFS #RIPComicShops
He became a contract employee, but around 2014 he noticed a cultural change within the company. One example typified the shift – the 2015 reaction to a comic book cover paying homage to "The Killing Joke," a 1998 Alan Moore story in which the Joker brutalized Batgirl.
"This is triggering for assault victims," a very small minority of Twitter users complained, and the artist in question apologized. Eltaeb had no problem seeing heroes in danger, knowing they'd triumph at the end of the day, or rather the comic book.
That woke mindset began creeping into the company's titles, but he kept silent on the subject. He was gainfully employed and doing work he cared deeply about. He didn't want to lose that, a position he now looks back on with a measure of shame.
View this post on Instagram
Eltaeb, who is of Mexican and Arab descent, rose up the corporate ladder with new gigs on titles like "Young Justice" before landing a colorist assignment on the "new" Superman line. He jumped at the chance but worried the title's scribe, Tom Taylor, would put virtue signaling in the spotlight. He gave his colleague the benefit of the doubt.
Those fears, however, proved prophetic.
It wasn't long before Superman's motto morphed into, "Truth, justice and a better tomorrow," eradicating the hero's American exceptionalism. That wasn't the only change. Superman became bisexual, too.
"I quit," he recalls, a decision he announced on Ethan Van Sciver's livestream YouTube show Oct. 13. Van Sciver, a veteran illustrator, is similarly aghast at the cultural upheaval behind the DC scenes.
"I don't like what we're doing here. I don't want to teach kids to hate their country," he says of his mindset at the time.
Superman's new motto replaces 'American way' with 'a better tomorrow'
Looking back, Eltaeb says President Trump's 2016 election caused a cultural schism at DC, and elsewhere, but it took time for him to speak up.
"I spent last five years with my head down, watching them denigrate Christians, conservatives and patriots," he says. "I think to a degree I was being cowardly … I should have spoken out sooner."
He finally did, and he has no regrets. In fact, he says his plate is suddenly full with both freelance work and a new IndieGogo crowdfunding title that offers a direct rebuke to "woke" Superman.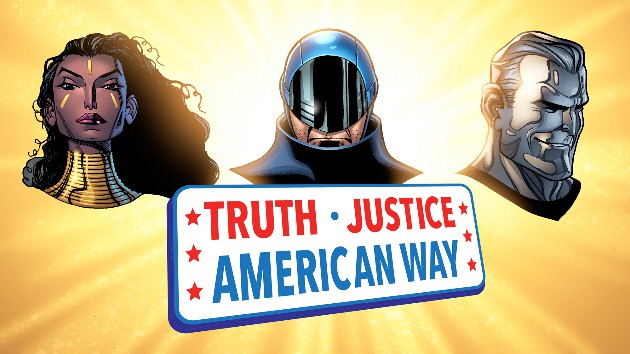 "Truth. Justice. American Way," he says, is a "return to classic superhero action … there's no woke, no political preaching. This is the fun and excitement we all fell in love with growing up," he says of the 64-page graphic novel co-created with David Williams (story, pencils) and Gary Martin (inks).
"Woke is anathema to creativity," he says.
He promises old-school masculinity, heroism and adventure, traits hearkening back to pop culture from the 1980s. The title in question is no accident, of course.
If DC wants to remove Superman's all-American spirit from the title's DNA, "I'm gonna pick up that fumble and run it the other way for a touchdown," he says, adding the woke acolytes represent but a tiny fraction of the population.
"They're loud, and that's why they get their way," he notes.
Eltaeb offers a personal lesson in diversity. His father is Muslim, and his mother is Mexican. His grandfather long ago advised against seeing himself as a victim, though.
"There are racist white people, but there are racist every kind of people. We wouldn't be anything without the good white people," he recalls his grandfather, who fought in the Pacific during World War II, telling him.
The colorist kicks himself for not going solo sooner, but he's happy he finally followed his heart.
"My career is better than ever. My health, my finances, my relationship with God are better than ever, [too]," he says.
The artist hopes other like-minded souls will learn those lessons.
"Life is gonna challenge all of us … we have to find the bravery and dig deep," he says. "There's nothing to fear … we're creating a parallel economy. We're not stopping with one comic book."