Industry News
Opinion
Revealed: Why 'Borat' Sequel Has All the Oscar Buzz
Sacha Baron Cohen's Trump Derangement sequel gets major award season love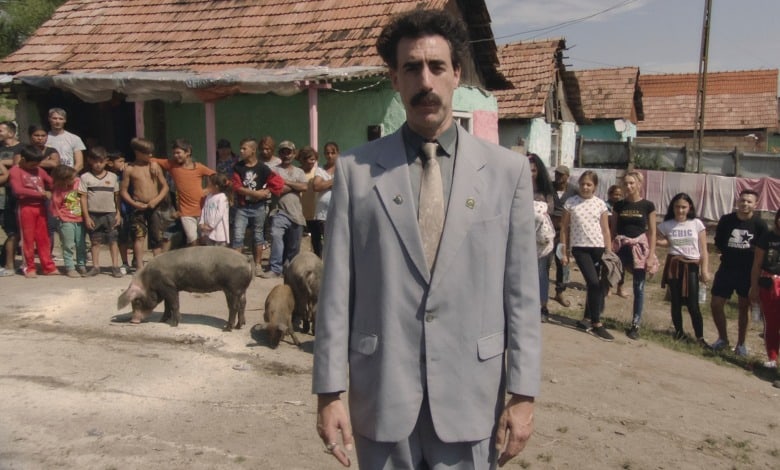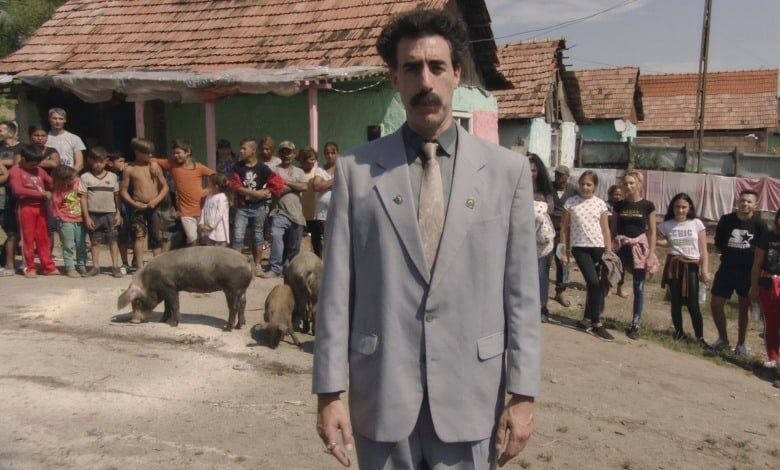 Sacha Baron Cohen could have left his signature character in cold storage.
Instead, the British comic weaponized Borat Sagdiyev to "save Democracy," as he puts it. More accurately, Borat's return happened because Cohen's Trump Derangement Syndrome demanded it.
Now, that same syndrome could turn Cohen into an awards season superstar.
The anything but subversive sequel, "Borat Subsequent Moviefilm," offers a fraction of the laughs as the 2006 original. And that's being kind. The film earned raves all the same, including a "Best Picture" decree from the far-left New York Times.
Borat: Subsequent Moviefilm Trailer #1 (2020) | Movieclips Trailers
The movie just nabbed Golden Globe nominations for Cohen (Best Actor in a Comedy or Musical), co-star Maria Bakalova (Best Supporting Actress in a Comedy or Musical) and Best Comedy or Musical.
Oscar love could be right around the corner.
The promotional materials sent by Amazon, the studio which scooped up Cohen's sequel, help explain the film's "great success." Here's Oscar winner Peter Farrelly, famous for ribald comedies like "There's Something About Mary" and, later, "Green Book," extolling the film's virtues.
"Borat Subsequent Moviefilm" is a "PBS-type special chronicling the deterioration of a nation in real time." Farrelly later bashes Fox News in his factually-challenged rant, calling the film "death defying movie making of the highest order."
Yes, there's nothing braver than attacking Donald Trump in Hollywood.
Nothing.
Farrelly then suggests Cohen's appearance, in costume, at a gun rally features violence "as real as 'Cartel Land' as the assault-rifle-packing crowd attacks the stage with blood thirst in their eyes."
Here's a peek at "Cartel Land" if you're unfamiliar with the documentary.
Cartel Land Official Trailer 1 (2015) - Drug Cartel Documentary HD
If you've seen "Borat Subsequent Moviefilm" you know how aggressively Farrelly spins the sequence in question, and we can assume the film's editors already exaggerated what's seen on screen.. And let's not mention how Cohen, Farrelly and the rest of Hollywood stood down and/or egged on progressive violence that turned major American cities into disaster zones last year.
Not. A. Word. (except when Seth Meyers called it "graffiti and light property damage" and other stars bailed out violent protesters).
The "Borat" sequel is more propaganda than comedy, expertly marketed to reporters eager to amplify its message. Not a day goes by when a major entertainment news site doesn't highlight one aspect of "Subsequent Moviefilm" or another.
The reality? The film's GOP critiques felt as stale as a year-old Colbert monologue. There's little eye-opening comedy in the film, other than a reminder how accommodating most Americans are. Yes, we saw that up close with "Borat" as ordinary Americans patiently put up with his high jinks.
It happens again with "Subsequent Moviefilm," only with fewer laughs.
RELATED: Kimmel Lets Borat Sexualize First Lady Melania Trump
Cohen can't stop talking about the reasons he made the sequel, inadvertently sharing how he focused more on talking points than actual laughs.
The actor's self-important tone is funnier than anything in his movie.
"I wanted to be able to look at myself in the mirror after the election and know I had done everything I could to stop what I felt was an authoritarian destroying American democracy… We wanted it to be a powerful motivator to get people to vote."
Far more effective in swaying the election? Big Tech and the corporate press covering for an elderly candidate and his crooked beyond words family ties.
It's hardly the only comedy to put politics over raw laughter.
The 2016 comedy "Neighbors 2: Sorority Rule" crashed and burned at the box office after the film's creative team hired female writers tasked with making the comedy "feminist" and "empowering."
The lackluster results speak for themselves. The first "Neighbors" hauled in $150 million at the U.S. box office. The sequel? Just $55 million.
Turns out Cohen attempted a similar approach to his "Borat" sequel.
"The first thing we did was, we enlisted the greatest female comedy writers working today, including Nina Pedrad and Jena Friedman and Erica Rivinoja. We knew we wanted this to be a movie that inspires women and which would have a feminist agenda … We knew women would have to come out in large numbers and vote against this misogynistic president." Cohen said.
Guessing Tara Reade, or any of the women President Joe Biden has made visibly uncomfortable over the years, won't appear in a third "Borat" romp.
Is Joe Biden's Touchiness Out Of Touch? Revisit His Mock Swear-Ins | NBC News
Trump Derangement isn't fading anytime soon in Hollywood, which means Cohen may have plenty to celebrate as awards season marches on.