Industry News
Opinion
Are Politicized Awards the New Normal?
Woke awards shows are already driving viewers away ... will this be the final straw?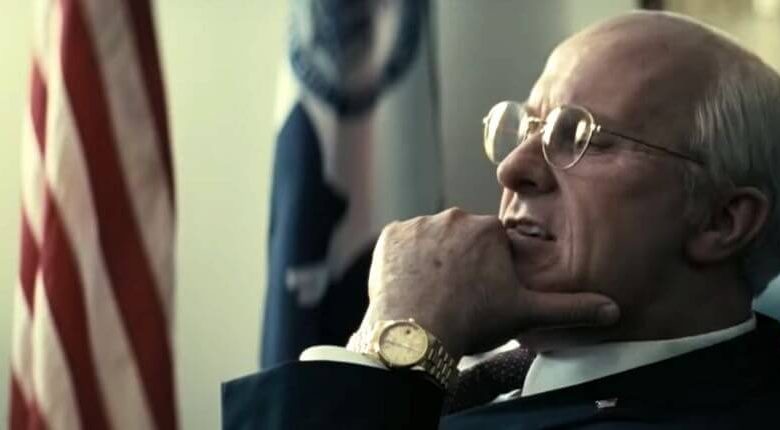 Awards show winners were politicized long before the current virtue signal fests seen today.
Al Gore's "An Inconvenient Truth" snared a Best Documentary Oscar all the way back in 2007, for example. Before that, hard-left filmmaker Michael Moore grabbed his first and only Oscar for an anti-Second Amendment screed, "Bowling for Columbine."
Michael Moore winning an Oscar® for "Bowling for Columbine"
Still, the vast majority of awards are given to the best and brightest in TV, film or music. Winners are always subjective – who doesn't have a beef with "Crash" winning the 2004 Best Picture Oscar? Didn't we all want the late Chadwick Boseman to win Best Actor for "Ma Rainey's Black Bottom" earlier this year?
The goal for decades remained the same. Honor the very best achievements above all else. Politically motivated wins were the exception.
That's no longer the case. Last year's stunning announcement that Best Picture nominees would have to check select boxes gave us the most glaring proof of just that.
New Rule: Oscars, No White | Real Time with Bill Maher (HBO)
Best Picture? Try Best Picture … with the most progressive narrative, or the best film made by an aggressively diverse creative team. Best picture winners shouldn't have any caveats attached to them beyond artistic excellence. The moment that changes the honor takes a credibility hit.
Period.
If only that were the sole issue with the modern awards program. Each season brings a fresh wave of nominations that smack of politics over art. Here's a very partial list of nominees and winners where politics likely influenced voters:
President Barack Obama – Two Grammy wins for Spoken Word Albums
Hillary Clinton – Grammy winner for Spoken Word Album
HBO's "Game Change" – 12 Emmy nominations, 5 wins
"The Comey Rule" – Two Golden Globe nominations
"Vice" – Eight Oscar nominations, 1 win
"Knock Down the House" – Critics' Choice Association, Best Documentary Feature, Sundance Grand Jury nominee
"Hillary" – Best Documentary Series Emmy nomination
"Bombshell" – Three Oscar nominations, 1 win
Michelle Obama – Grammy winner, Best Spoken Word album 2020
"Full Frontal with Samantha Bee" – 11 Emmy nominations, one honor
"The Late Show with Stephen Colbert" – 13 Emmy nominations
Andrew Cuomo, International Emmy for his COVID-19 hearings
Even the silly Razzie Awards lean on liberal pieties in selecting their "winners."
Now, we're learning about the most overt example of this trend. Both The Democrat National Convention and Joe Biden's Inauguration snagged Emmy award nominations. The former is the most curious, since the pandemic dramatically altered the DNC's ability to put on a show through no fault of its own.
Of course, awards shows in the modern era already feel like unofficial DNC events. It's one of many reasons the ratings for the biggest awards shows can't stop plummeting.
RELATED: Emmys in Review: Bashing Trump and the Patriarchy
All this is happening as the entertainment world increasingly adds propaganda to its storytelling.
An industry cranking out progressive movies, songs and TV shows is one thing. Slathering awards on lesser material due to said politics is another.
Showtime has every right to produce propaganda like "The Comey Rule." Emmy voters shouldn't honor the project just because it reflects their Fake News world view.
The aforementioned winners/nominees still represent a fraction of the larger awards picture. Many honors are doled out to apolitical content, or stories not directly tied to the current culture wars. Does that mean we're exaggerating the threat to the awards industry?
No.
Perception matters, particularly with an industry teetering on cultural irrevelance. If audiences start seeing awards as more propaganda than art affirming, combined with award galas brimming with politics, their clout will be tarnished.
Quality should matter the most. As soon as it doesn't, which appears to be happening now, the awards' cache will dwindle.
UPDATE: The Emmy awards nominated Democratic activist Stacey Abrams for a guest vocal role on "Black-ish" which took up a smidge more than a minute of screen time.