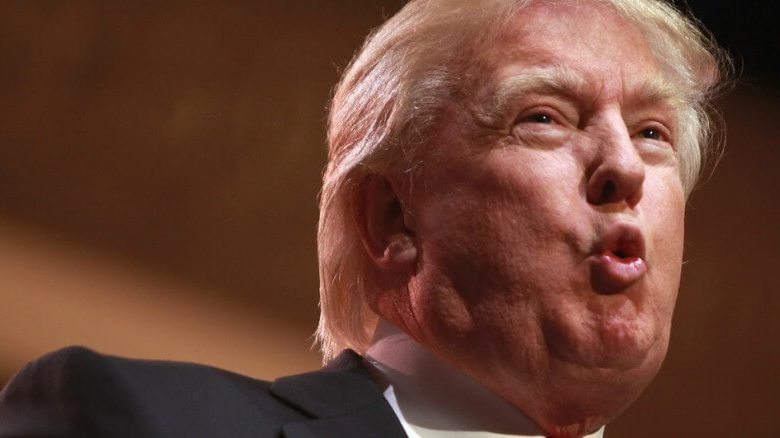 The Republican presidential candidate wasn't in attendance during Sunday's Emmy Awards. His spirit wore a virtual "kick me" sign all the same.
This wasn't a political soiree. The event honored television at a time when the medium is firing on every possible cylinder. Yet star after star insisted the night should be a playground for their personal grudges. That meant Trump trashing was the order of the night.
RELATED: Hollywood Declares War on Trump
It began, oddly enough, by the kind of toothless comedy typically reserved for Oscar night. Host Jimmy Kimmel starred in a skit about him trying to get to the ceremony on time. The bit managed to defang the hilarious "Modern Family" cast, turn Carpool Karaoke into a groan-inducing waste and co-star Mr. Low Energy himself, Jeb Bush.
They even snuck in a "BJ" joke. Get those kids to bed … stat.
Jimmy Kimmel's Emmys 2016 Monologue
Kimmel's opening monologue offered some solid, albeiit unspectacular laughs. Most of the barbs were inside-the-industry riffs. Did you know Maggie Smith never bothers showing up to the Emmy Awards? Whoa.
And then he turned to Trump.
"If it wasn't for television where would Donald Trump be?" Kimmel cracked.
The Blame Game
The host jokingly blamed producer Mark Burnett, who produced Trump's smash "The Apprentice," for Trump's ascent.
"We don't have to watch reality shows anymore because we're living in one … thanks for tearing us apart [Mark Burnett], you sneaky little crumpet muncher you."
"If Donald Trump gets elected and builds that wall, the first person we're throwing over it is Mark Burnett," Kimmel says.
"Are we ready to make the Emmys great again?" he asked before the show officially began.
RELATED: Your 2015 Oscars: Predictable, Left Wing and Long
It was hardly was the only political note sounded during Sunday's telecast. It seemed like every winner brought a personal rant to share with the masses.
I'd Like to Thank …
Alan Yang, who won a writing Emmy for Netflix's "Master of None," begged for more Asian representation on television.
This wasn't a night to bemoan the lack of diversity, though. The winners cut across ethnic lines early and often.
"Now, there's almost too much diversity in this show," Kimmel cracked.
RELATED: Complete List of 2016 Emmy Winners
Kate McKinnon won an Emmy for her work on "Saturday Night Live." She thanked the usual crush of people, including Hillary Clinton, in her speech.
She wasn't the only star With Her.
Courtney B. Vance, who won an award for "The People vs. O.J. Simpson" ended his thoughtful acceptance speech by saying, "Out with Obama, in with Hillary."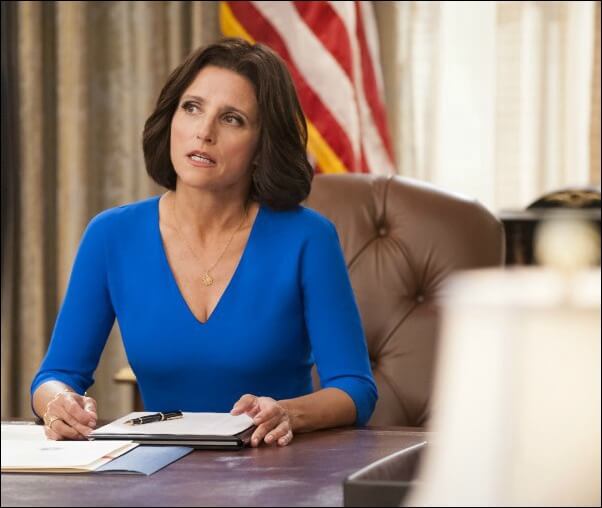 Julia Louis-Dreyfus leveraged her deeply political comedy "Veep" while accepting a Best Actress in A Comedy Emmy.'
"I'd like to personally apologize for the current political climate," she began. "[Veep] started out as a political satire, but it now feels like a sobering documentary … I promise to rebuild that wall and make Mexico pay for it."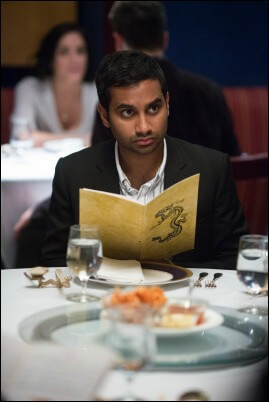 Aziz Ansari, a multiple award winner on the night, lampooned Trump's immigrant rhetoric during his speech.
"After careful consideration, I have decided to go with Trump. And that is why I am recommending we get rid of all Muslims and Hispanics from this ceremony immediately," Ansari said.
The Culture Wars Resume
The speeches didn't just hit on the Trump vs. Hillary slugfest.
"Transparent" creator Jill Soloway ended her speech by asking for both an end to violence against transgender women and to "topple the patriarchy."
She said the latter phrase twice.
Jeffrey Tambor pleaded with the Hollywood crowd to stop hiring "cisgender" actors to play transgender parts.
"I would not be unhappy if I was the last cisgender male to play a transgender character," Tambor said after winning his second straight Emmy for "Transparent."
Jimmy Kimmel's Mom Makes PB&J for Emmys Audience
Ironically, Kimmel and co. got plenty right during the broadcast. Kimmel's cracks grew tighter as the night marched on. He tends to work better on the fly.
The evening moved swiftly, avoiding the filler that makes an Oscar telecasts brutal to endure. Henry Winkler's ode to the late Garry Marshall proved personal and poignant.
It's Soapbox Time … Again
Both the Oscars and Emmys share a penchant for awkward, ill-advised political rants.
Some ideological comments make sense during an awards show. Having the director of "Transparent" speak on behalf of the trans community, for example, is appropriate. You don't have to agree. It's still in context given the show's subject matter.
The rest of the partisan diatribes felt like a dinner guest crushing the mood. Again and again.
Photo credit: Gage Skidmore via Foter.com / CC BY-SA