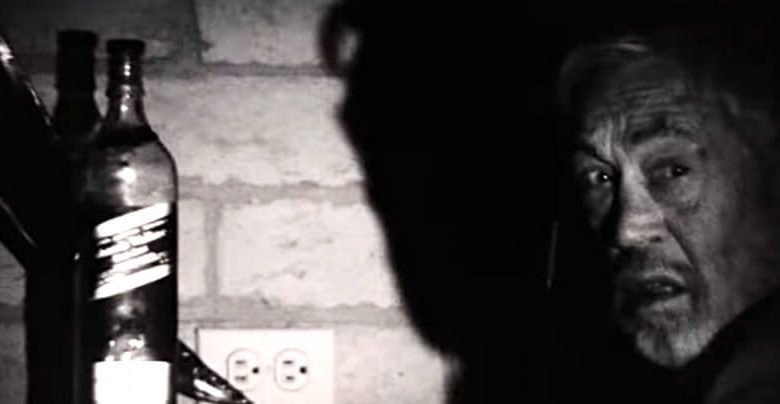 Writing about Orson Welles is like being the last cop to show up at a crime scene.
Coming up with fresh insights is nearly impossible when there are film scholar fingerprints everywhere.
I've never written a piece in my life about Welles' "Citizen Kane" (1941), because nearly everyone else has. Besides, once you read Peter Bogdanovich's published work on Welles, it seems as though every corner of every frame in Welles' films have been exhaustively explored.
If ever there was a film that has had every single second of it analyzed with clinical cineaste scrutiny, its "Citizen Kane," or "Touch of Evil" (1958), or anything else Welles made in his remarkable lifetime, as an artist who brought gloriously theatrical showmanship to cinema.
Citizen Kane (1941) Official Trailer #1 - Orson Welles Movie
Now, we have a "new" Welles film.
Thanks to the deep pockets and genuinely innovative distribution approach from Netflix and a cluster of Welles' friends and former collaborators, one of the most sought after "lost films" of all time has been finished.
Following years of accumulating scattered footage, legal clearances and painstakingly merging together found elements, the legendary "The Other Side of the Wind" can now be seen.
All of this was covered in Josh Karp's riveting book, "Orson Welles's Last Movie: The Making of The Other Side of the Wind
."
Streaming Giant Delivers a Cinematic Hail Mary.
Netflix has provided a remarkable gift for film aficionados by releasing "The Other Side of the Wind" in limited theatrical release and on its streaming service (as well as a playful but limited documentary on the film's making called "They'll Love Me When I'm Dead") on Nov. 2.
Aside from the Cannes release of Terry Gilliam's long-gestating "The Man Who Killed Don Quixote," no film this year carries more weight and anticipation than Welles' penultimate curiosity item.
The Other Side of the Wind | Official Trailer [HD] | Netflix
John Huston stars as Jake Hannaford, a celebrated but past-his-prime filmmaker whose latest film, titled "The Other Side of the Wind," is in trouble. The project requires funds and studio support for completion.
A long party at Hannaford's mountainside home brings in a wealth of reporters, hangers-on, groupies, schmoozing "friends" and dumbstruck collaborators. Hannaford is a true maestro, a charismatic mogul who can control any room, but his struggle to finish his latest masterpiece has overcome him.
Peter Bogdanovich, on the heels of his "The Last Picture Show" breakthrough, co-stars as Otterlake, a much younger director whose career is on the rise. Bogdanovich is basically playing himself, just as Huston is obviously standing in for Welles.
Susan Strasberg is striking as a Pauline Kael stand-in, while real-life Hollywood kings of their day (everyone from Dennis Hopper to Paul Mazursky) show up and have a few lines where they unabashedly praise Hannaford.
Oddly enough, one of Welles' earliest catch phrases from his radio days remains a relevant question on the nature of Hannaford and those in his sacred world: "Who knows what evil lurks in the hearts of men?"
FAST FACT: Orson Welles's father, Richard Welles, made a mint from his inventions, including a bicycle carbide lamp.
Welle's ability to create vivid, dreamlike imagery is evident in every sequence, particularly during the movie-within-the-movie scenes, where his muse and partner Oja Kodar elicits a powerful , sensual presence in arresting settings.
There are impeccably staged mirror reflections, uses of sound and tracking shots to match anything in his "The Lady From Shanghai" (1947). With an ever-changing color palette (harsh, film-noir-ready black and white, interspersed by rich explosions of color), picture format and aspect ratio, the result feels experimental, though Welles is always in control of his cinematic showmanship.
Welles' uncanny abilities as a cinematic magician receive a thorough demonstration.
Welles' Film Speaks to a Deeply Personal Decade
"The Other Side of the Wind" is very of its time. Specifically, the golden era of personal, writer-controlled works that defined 1970's filmmaking.
"Governor Reagan" is referenced, as is drive-in movie theaters and Bernardo Bertolucci. There's also offensive language and stereotypes that weren't uncommon during the decade of Watergate.
Although Welles' film is dated in many ways, it was also ahead of its time, as the jazzy editing creates a momentum that suggests a midpoint between French New Wave filmmaking and the strobe-like cuts that would define the following MTV decade.
Most importantly, there are examples of Welles' visual genius throughout, which helps viewers (the "Welles-ians" and the casual, adventurous filmgoer) get through the bumpy patches.
This is a hard film to get into, as it sports too many characters, all of whom spout glib, on-the-nose dialogue. Helping things immensely is Huston, whose barn storming performance evokes the necessary authority and fascination.
RELATED: 'Filmworker' Reveals Kubrick's One True Goal
Despite early word that the film is a proper bookend to "Citizen Kane," there are some serious problems to address. Bogdanovich, in a role he took over from Rich Little(!), is awful as Otterlake. Having Bogdanovich play a role clearly based on himself is interesting to watch, but his performance never progresses past stunt casting.
Welles' recognizably silky dialogue is flush with howlers, some of which only he could have gotten away with uttering himself.
As an examination of Hollywood types, journalists who leech off of true artistry and a system that keeps the mavericks on the outside, the film is past its expiration date. In fact, Robert Altman's 1992 satire "The Player" (which would make a fitting double feature with Welles' film) covers all of this material and creates stronger arguments about the Hollywood studio system and its caustic relationship with those who create.
However, as a transparently personal work from Welles, on his own state of mind and then-current standing with the film industry, its rich and unguarded.
'Other Side of the Wind's' Nagging Question
Can the integrity of an art work remain intact if the artist is deceased and the missing pieces (but not the thematic infrastructure) has been re-assembled by others? It's one thing for Francis Ford Coppola to insert the French plantation sequence into his belated "Apocalypse Now Redux" (2001) but what if someone else did? Would it still fit in the way the director intended?
Even if producers Frank Marshall and Bogdanovich copiously followed Welles' shooting script, personal notes and anecdotal comments made during the shoot, isn't the voice of the director the essential missing ingredient?
In fact, Gus Van Sant's remarkable failure, the 1998 "Psycho" remake, is proof of this: despite uncanny fidelity to Alfred Hitchcock's visual design and Joseph Stefano's screenplay, the personal, hands-on inner workings of the Master of Suspense can be imitated to a point but cannot be duplicated in a profound manner.
Psycho Official Trailer #1 - William H. Macy Movie (1998) HD
Any shortcomings in "The Other Side of the Wind" can be blamed on an inability to fully adapt Welles' intentions as much as the overall quality of the material itself.
As a product of its era, there is ample homophobic and racist dialogue; it could be argued that it reflects the mindset of Hannaford and those around him in PC-free, auteur-driven '70s Hollywood. Far less excusable is the bizarre, downright stupid decision to have the climax initiated by little people wearing cowboy hats, fiendishly laughing while they enact mischief on the party goers.
What on Earth was Welles thinking? It wouldn't have worked in a Mel Brooks film and seems especially ill-chosen and mean spirited here.
It is to the credit of the artists on hand, working from Welles' clearly laid out intentions, that the end result seems to reflect the vision of one man. The overall feeling is of a complete work, not a cobbled together film with a gestating periods lasting decades.
However, as far as last films from cinema's reigning giants, it's not on the level of Ingmar Bergman's "Saraband" (2003) or Akira Kurosawa's "Madadayo" (1999), complete works with full formed narratives that play like closing statements by their creators. Both are little seen but essential, surprising works from their filmmakers.
Why This 'Wind' Is Still Worth Savoring
If you can stick the rougher early patches of Welles' film and forgive the slurs, smugness and the awful misuse of little people, there are unearthed treasures to witness here. Some of this is truly jaw dropping. This is a great, if painfully self-indulgent, swan song.
While "Citizen Kane," "Touch of Evil" and the studio-maimed but still terrific "The Magnificent Ambersons" (1942) remain Welles finest expressions of film, his concluding work deserves to be reckoned with and, indeed, would have shaken the pillars had it been released as planned during the 1970s.
Three Stars