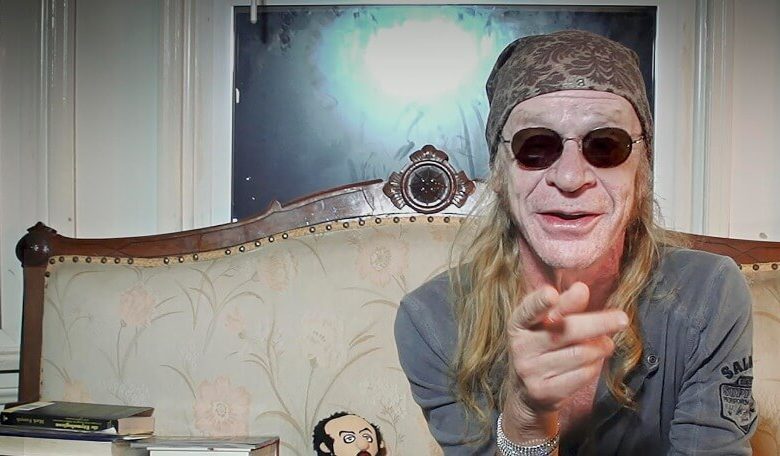 The first thing you hear in Tony Zierra's documentary "Filmworker" is Leon Vitali's voice.
It's striking how familiar, gravelly but soothing, friendly yet authoritative his voice is. For fans of Stanley Kubrick, there's no doubt we're hearing the voice of Red Cloak, the masked figure of "Eyes Wide Shut."
Eyes Wide Shut (1999) Official Trailer - Tom Cruise, Nicole Kidman Movie HD
There's an immediate jolt back to Kubrick's final 1999 film with the recognition of Vitali being the man who uttered the chilling, "…if you tell a single soul what you saw here tonight, there will be very dire consequences for you, and your family."
Kubrick fanatics will know that Vitali worked closely with the great master of cinema, assisting Kubrick on both his film sets and at his estate. For everyone else, the remarkable, often painstaking journey Vitali often took as Kubrick's sleep and social life-deprived collaborator and friend makes for a riveting documentary.
Filmworker – Official Trailer
Clocking in at a tight 94 minutes, "Filmworker" takes off immediately, brisk and engaging as it establishes Vitali's pre-Kubrick work as an in-demand character actor and BBC regular. A serendipitous viewing of "2001: A Space Odyssey" lead to Vitali wanting to work with Kubrick, who cast him in a key role in "Barry Lyndon." As Vitali's supporting role and relationship with Kubrick grew throughout that production, it inspired the actor to put aside his former aspirations and work behind the camera.
While Vitali's colleagues balked at his decision to forgo his acting career, Vitali immersed himself in Kubrick's creative process. He soon became the filmmaker's trusted co-worker and a vital presence in every one of his late-career films. It also took an obvious toll on Vitali, whose diligence to Kubrick's maddening, perfectionist approach to his craft demanded working around the clock.
Recent documentaries, like "Room 237" (which has absurdly become a favorite amongst conspiracy theorists), portray Kubrick as a half-crazed taskmaster, whose layers of meaning and symbolism in his films are the result of a tireless, often brilliant mind.
Room 237 Official Trailer #1 (2012) - Stanley Kubrick Documentary Movie HD
The power and mystery of his films alone all but verify this, though examining his method of pre-production into post-production suggests a methodology of OCD as much as creative excellence.
It's a detail "Filmworker" doesn't address:
"Barry Lyndon" was Kubrick's alternative to an unmade epic on Napoleon Bonaparte, which the director famously researched by creating a catalog of index cards with info on everything Bonaparte did on every single day of his life.
What "Filmworker" does so well is suggest how enticing and terrifying it would be to work for someone who would go to such measures to make a perfect film.
Zierra's documentary falls short during brief interludes with black and white animation, needlessly bringing to life anecdotes that don't require a cartoonish depiction.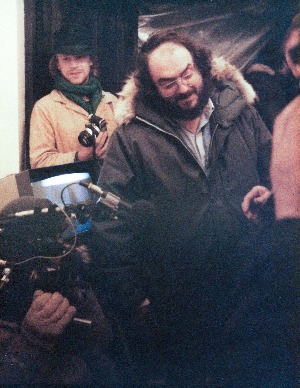 On occasion, Zierra's voice can be heard asking questions off-camera and it's distracting. The only voice here that matters is Vitali's. That said, the celebrity interview subjects who turn up are welcome surprises.
It's great to see Marie Richardson (the acclaimed actress who took over Jennifer Jason Leigh's role as the daughter of Dr. Bill's mentor in "Eyes Wide Shut") and Danny Lloyd, the young star of "The Shining," now grown up.
Lloyd is especially helpful in explaining Vitali's friendly presence and how valuable he was as an acting coach on the set.
The late R. Lee Ermey provides rich commentary on how his role in "Full Metal Jacket" wasn't initially his, and Ryan O'Neal amusingly recalls how Kubrick ordered him to beat Vitali harder during a memorable "Barry Lyndon" sequence.
Yet "Filmworker" actually has too many talking heads, many of whom aren't well established (subjects are labeled as "Director" or "Writer," which led me to wonder, Of What?). Not enough of the interview subjects are clearly defined in their relationship with either Vitali or Kubrick.
Vitali's own life outside of loyalty to Kubrick isn't given enough attention, despite telling (but too-brief) sound bites from his children and members of his family. Of the films covered, we only learn of Vitali's working with the actors on "The Shining" and "Full Metal Jacket," while the other films maintain their airtight sense of mystery.
Mention is made of the abandoned "Aryan Papers" (Kubrick's unmade Holocaust film that he dropped after the release of "Schindler's List") but no one brings up "A.I."
FAST FACT: Stanley Kubrick compiled almost 30,000 research photographs to guide him while making his last film, 1999's "Eyes Wide Shut."
While some of the footage is pulled from Vivian Kubrick's "Making The Shining" (which, we learn, has lots of a young Vitali throughout), much of "Filmworker" comes from Vitali's unseen collection of photos and filmed archives.
While a definitive documentary on Kubrick may be out of the question (has another filmmaker every seemed so daunting to document?), "Filmworker" offers more than enough to entice Kubrick buffs or anyone who savors cinema history.
Vitali's firsthand accounts of Kubrick's on/off-set behavior and obsession with his work offers an engrossing glimpse at their unique partnership. Vitali is a great speaker and his accounts are funny, sad and always fascinating.
Vitali's experience with Kubrick, both fatherly and caustic, reminded me of the ordeal cinematographer Gary Graver endured while working with Orson Welles. In the revealing "Orson Welles's Last Movie: The Making of The Other Side of the Wind
" by author Josh Karp, we learn how Graver gave up everything (his home life, family time and other job offers) to assist Welles as he made his final movie.
Karp's authoritative book captured how Welles could be frustrating, moody and bullying. Yet, Welles would also counter his occasional outbursts with praise and affection, creating a family unit by fire. Oddly enough, Graver's work for Welles, after years of becoming an unseen legend, will finally be seen this fall.
Netflix is releasing Welles' years-in-the-making, long thought lost and incomplete "The Other Side of the Wind." Vitali and Graver should share a beer in a pub somewhere, as both know the high cost and great privilege of working with a cinematic groundbreakers, who required no less than everything from their dutiful film workers.
Three Stars