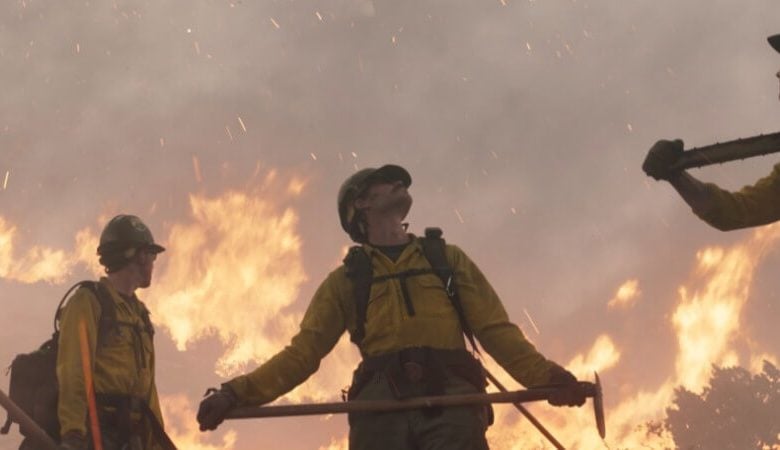 Hollywood can't get enough of cop movies. Firefighter films? That's a different story.
Ron Howard gave us "Backdraft" in 1991, a sturdy if conventional tale honoring those who rush toward the heat, not away from it. "Ladder 49" came more than a decade later but had a lesser impact.
That means a movie like "Only the Brave" is not just well overdue. It's darn near essential to fill in some blanks left behind by Hollywood.
Good thing "Only the Brave" does far more than right a cinematic wrong. It's one of the most gut-wrenching films of the year.
ONLY THE BRAVE - Official Trailer #3 (HD)
The men of the Granite Mountain Hotshots aren't ordinary firefighters. They're tasked with stopping forest fires before they wipe out entire communities.
They draw the "lines" that keep the rest of us safe.
Supervisor Eric Marsh (Josh Brolin) makes sure his team is ready for any blaze, any size. He's got a sixth sense of where a fire might veer next, an essential skill given the variables in play when fire meets forest.
RELATED: How This Reporter Stumped Josh Brolin on Free Speech
He's less adept at navigating his marriage. Wife Amanda (Jennifer Connelly) adores Eric, but it's not easy to do that when he's gone for extended periods of time. Their relationship features the expected water works and anger, but Brolin and Connelly commit to it in a fashion often missing from today's stories.
Eric is simultaneously training a raw recruit, Brendan (Miles Teller), who has no business even trying out for the squad.
On paper.
Eric's senses tell him otherwise, sparking a redemptive tale made whole by the gifted Teller.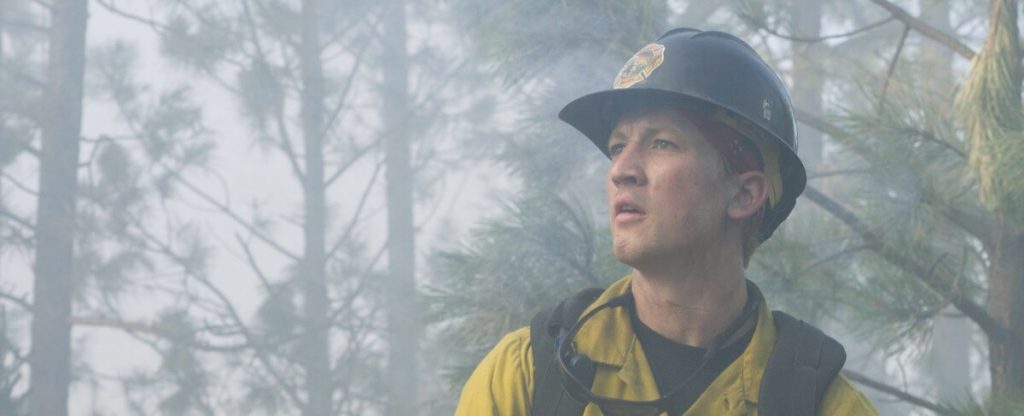 There's more, of course, including an Arizona fire putting the crew in harm's way in the third act. Other movies might keep us engaged while we wait for that moment, almost like a horror film's perfunctory character development before the serial killer strikes.
"Only the Brave" isn't satisfied with that.
The film's formulaic trappings fade as the story marches on. Credit the tight cast, including Jeff Bridges, James Badge Dale and Taylor Kitsch. They nail the brotherhood of the modern firefighter, the teasing and togetherness few jobs can match.
Teller rises far above his character's clichéd potential. This stoner turned hero is real, particularly as he tries to be a father to the little girl he accidentally spawned. You quickly remember why Teller gets all that media attention. He deserves it.
Jennifer Connelly: 'Only The Brave' Tributes Firefighters' 'Strength, Endurance And Bravery' | TODAY
"Brave" is based on a true story. Even if you're read the headlines it won't prepare you for the third act. Yes, director Joe Kosinsky ("Oblivion") renders the fires with a you-are-there intensity. And he and his technical advisers deliver so many small reveals you know down to your bones they sweated every last detail.
These heroes aren't interchangeable. Each has a purpose, a sense of self, that raises the stakes in an already charged finale.
It took a while, but Hollywood got this critical element of the firefighting community right.
HiT or Miss: Few gigs deserve a movie honoring their sacrifice more than firefighters. "Only the Brave" fills that bill, and more.