Industry News
Opinion
Media Bias
NPR Attacks Tom Hanks for 'Playing Righteous White Men'
Government-subsidized outlet demands 'Greyhound' star be 'Anti Racist' now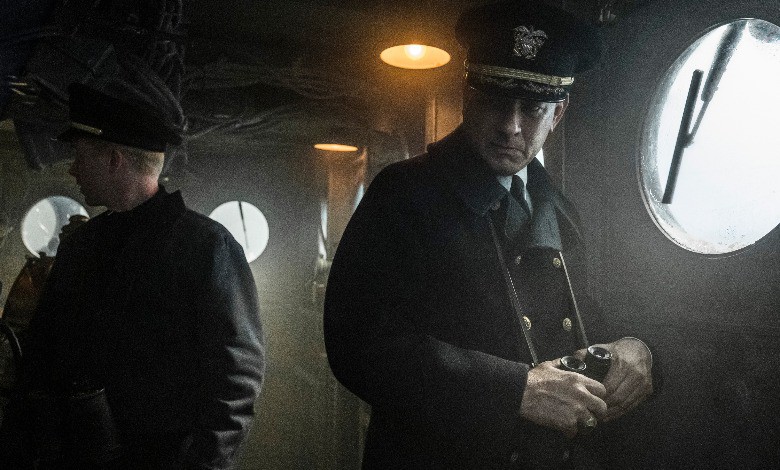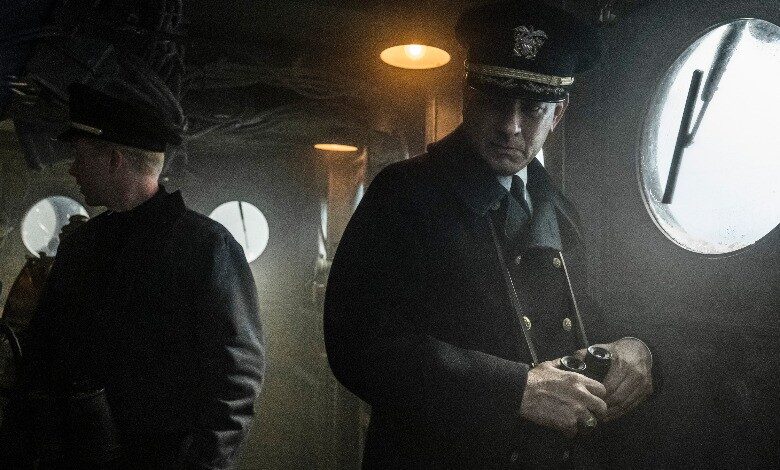 Mark Wahlberg didn't image he'd get 'Canceled' for posting a pro-peace message following the death of George Floyd.
The "Transformers" star shared this thought after Floyd died following an altercation with Minneapolis police.
"The murder of George Floyd is heartbreaking. We must all work together to fix this problem," he wrote. "I'm praying for all of us. God bless."
That spurred anonymous Social Justice Warriors to resurface Wahlberg's ugly past. As a much younger man, the future superstar engaged in racially-charged violence on three separate occasions. The teen Wahlberg got arrested during that period and has apologized repeatedly for his actions. Since then, Wahlberg has led a seemingly model life as an actor, husband and father.
That didn't matter. The woke mob saw his peaceful message as a way to Cancel him. Except Wahlberg didn't take the bait. He ignored the outcry, and the Cancel Culture mob moved on. It's a lesson actress Ellie Kemper should have heeded after being unfairly labeled a "KKK princess," but didn't.
Now, it's Tom Hanks' turn to be taught a valuable lesson about social justice culture. You can never, ever be woke enough.
RELATED: Woke 'Booksmart' Deemed Problematic by the Left
Hanks, less political than his peers, penned an op-ed tied to the Tulsa Race Massacre of 1921. Hanks' message? The shocking incident should be taught to American school children as part of our lessons on racial bigotry. Plus, Hollywood needs to create more stories about the nation's racist past.
The op-ed was both woke and understandable, even if we've already seen countless films and TV shows about just that, and racism is already taught in schools nationwide.
For NPR it wasn't enough. The outlet published an op-ed attacking Hanks for playing "righteous white men" and not doing more for black America.
'Tom Hanks Is A Non-Racist. It's Time For Him To Be Anti-Racist,' goes the headline
The company's TV critic praised Hanks, most recently seen in "Greyhound" and "News of the World," for all the obvious reasons up front, including the aforementioned op-ed for the far-left New York Times. Hanks remains a problematic figure in Hollywood circles, we're told.
In fact, Hanks has done damage to the American fabric by telling stories "about American white men Doing the Right Thing." The author compares Hanks to Steven Spielberg and Ron Howard, fellow superstars who also captured stories about white American heroes.
Such stories matter, he says, but there's a cost to telling them. Take movies "Saving Private Ryan," directed by Spielberg and starring Tom Hanks, or the HBO miniseries "Band of Brothers," produced by the duo:
But they often leave out how Black soldiers returned home from fighting in World War II to find they weren't allowed to use the GI Bill to secure home loans in certain neighborhoods or were cheated out of claiming benefits at all.
Note: "Saving Private Ryan" is two hours and 49 minutes long. Should Spielberg have made it soar past the three hour mark by abruptly changing the film's focus and tone to cover racism against black soldiers from the era?
Saving Private Ryan (1998) Trailer #1 | Movieclips Classic Trailers
The column wants readers to know it's not calling Hanks, Spielberg or Howard "racist." But … Hanks must move from "non-racist" to "anti-racist." The columnist argues that Hanks' body of work contributed to the country's race woes by "amplifying ideas of white American exceptionalism and heroism."
Here comes the bullying.
If he really wants to make a difference, Hanks and other stars need to talk specifically about how their work has contributed to these problems and how they will change. They need to make specific commitments to changing the conversation in story subjects, casting and execution. That is the truly hard work of building change.
We live at a time when a single columnist – say John Ridley contributing to The L.A. Times, can get a major streaming platform to temporarily remove the most populist movie of all time – "Gone with the Wind."
One column bullied HBO Max, part of the massive WarnerMedia empire. Imagine what another could do to a beloved American actor? None of this would have happened, though, had Hanks decided not to pen a woke op-ed in the first place.