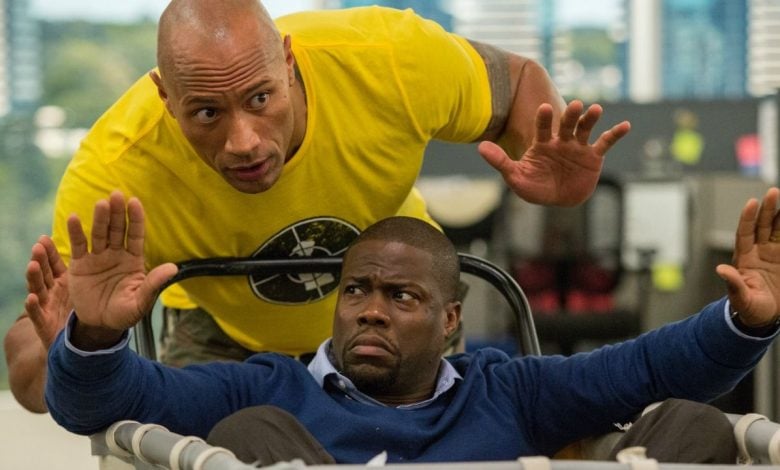 Kevin Hart didn't jump. He was pushed.
The "Night School" star lived out his dream of hosting the Academy Awards for all of a day before the PC Police pulled him over. His homophobic rants of yore, many dating back at least eight years, convinced the Academy to demand he apologize or resign.
He chose the latter, even if he apologized on his own following his resignation.
Kevin Hart backs out of hosting the Oscars
The imbroglio speaks volumes about pop culture, Hollywood hypocrisy and a woke media which cares more about politics than consistency.
Nick Cannon proved just that with some withering Tweets … from his fellow comics.
The former "America's Got Talent" host, rapper and actor shared similarly homophobic gags from far-left comediennes Sarah Silverman, Amy Schumer and Chelsea Handler. Here's a sample from Schumer:
"Enjoy skyfall fags. I'm bout to get knee deep in Helen Hunt #thesessions"
"Skyfall" hit theaters in 2012.
Each has shared Tweets reminiscent of what Hart shared in years past. Would they prevent the comics from hosting the Oscars? Or, should we "punish" them like Hart needs to be punished, according to The Washington Post?
RELATED: What Is Cancel Culture … and Why Should Artists Fear It?
Breitbart News recently shared a list of 11 top comics whose homophobic routines should bar them from hosting the Oscars.
So, where's the outrage?
The media has been spinning hard for the Academy since Hart stepped down from the hosting gig. Reporters blamed Hart, not any glaring hypocrisy, for his doomed selection. The Academy failed to properly "vet" Hart, as if he were running for the highest office in the land, not host a show for an industry awash in sexual assault, racial discrimination and other heinous issues.
"It shows that they either didn't vet this host properly, or they did vet him and didn't think this would be an issue. And both are a little troubling." https://t.co/k1KvN5DqeP

— WISH-TV (@WISH_TV) December 9, 2018
Silverman, Handler and Schumer never received any serious blowback from their Tweets back then. Nor did the comics mentioned by Breitbart News. They likely won't face much now.
Hollywood's hypocrisy is mirrored by the reporters who cover the industry. That group wasn't "outraged" when Jimmy Kimmel used homophobic language to attack Fox News host Sean Hannity. They weren't "outraged" when Stephen Colbert did the same to attack President Donald Trump.
Heck, Kimmel wasn't vetted when the Academy selected him to host the Oscars. Twice.
RELATED: How Woke Culture Is Crushing Comedy
He had enough problematic skeletons in his closet to earn a second look, by modern standards.
What about Kimmel dressing in blackface to impersonate basketball star Karl Malone? Or how he used his "Man Show" pulpit to sexually embarrass women over the course of the show's run?
None of that came up during his reign as Oscar host. Why not? The same reporters and activists had access to Google then. It's common knowledge in pop culture circles that Kimmel participated in the least woke show in recent history.
Why was he allowed to host and host again given his "sins?"
Just a reminder that Jimmy Kimmel did a comedy series in blackface pic.twitter.com/az9SX4z3a8

— Benny (@bennyjohnson) March 5, 2018
Hart says he regrets his past comments. He claims he's apologized for them and has grown as a person since then. None of that mattered, of course.
Apologies are demanded in our Outrage Culture, but they don't necessarily help. Woke individuals want more than just scalps. They crave the power that comes along with it.
Apologizing didn't help Roseanne Barr get her ABC sitcom back after she apologized for a racist Tweet aimed at former Obama advisor Valerie Jarrett.
The irony of the Hart scandal?
He's exactly what the Oscar ceremony needed. He's popular across several key demographics. He's black, relatively young (39) and is a current box office draw.
His stand-up experience prepared him for both the evening's iconic monologue and any spontaneous moments that could arise mid-show. Time magazine named him one of the 100 most influential people in 2015. The magazine dubbed him "humor's honest broker."
For a show suffering from weak ratings you couldn't pick a better person.
GLAAD, an organization which routinely puts liberal politics over its own agenda, says Hart shouldn't have resigned as Oscar host. Instead, he should have taken over the show to promote LGBTQ advocacy.
"We were hoping this was going to turn into a teachable moment that Kevin Hart would still be hosting the Oscars and he would be using this moment to show, not only his evolution around the LGBTQ community, but also to then use the Oscar stage…to help build unity and awareness around the LGBTQ community and how we are marginalized in this country."
Just what the Oscar ceremony needs. Another lecture.
Breitbart News revealed the ugly reason why Hart had to go. John Nolte wrote that Hart's refusal to slam President Donald Trump, or the GOP agenda in general, made him a juicy target. While the vast majority of modern comics target Trump, Hart refused. He understands his brand is apolitical and uplifting, one reason hordes of movie goers flock to his films.
Yes, Hart told Trump to "suck it" for demanding NFL players respect the National Anthem. Otherwise, he avoids politics.
The Left won't stand for that.
Join The Resistance, or else. Silverman is a member of said Resistance. So is Handler, Colbert, Kimmel and Schumer. Hart's refusal to join the club helped fuel his downfall. Hypocrisy did the rest. Only the hypocrisy doesn't even end there.
Woke activists in the media bullied "The Tonight Show" host Jimmy Fallon into bashing Trump after a long period where he mostly stood down.
RELATED: Survey Says Apolitical Stars Draw the Biggest Crowds
"Saturday Night Live" often turns a blind eye to hypocrisy that doesn't align with its hard-left politics. It still mocked the Oscars for Hart's dismissal, noting the awards honored Mel Gibson in recent years despite the actor's terrible off-screen behavior.
Cannon himself once blasted comedians for telling crude jokes like the ones Hart told in the past, according to People Magazine.
And let's not forget the moment when the Oscar crowd gave a standing ovation to admitted child rapist Roman Polanski. It might be the least woke moment in pop culture history.
Roman Polanski ‪winning the Oscar® for Directing
Need more Polanski context? Actress Charlotte Lewis alleges Polanski raped her, too, when she was 16. The two worked together on the 1983 film "Pirates."
MUST SEE: Actress Charlotte Lewis Tells of Haunting Ordeal by Roman Polanski
What's lost in the Hart story shuffle? Comedy.
It evolves. Changes. Matures. And, and at times, it lets humorists share the ugly side of their life stories. What's funny today could be annoying, insulting or worse in a decade. Maybe less. Lenny Bruce's barbs don't pack the same punch they did during the 1960s for a number of reasons.
Eddie Murphy's hilarious stand-up special "Delirious" is hopelessly unwoke. At the time, it captured a comedian at his artistic peak.
Comedians need the space to speak their minds, warts and all. Audiences will decide if the material is smart, funny or just hateful and not worth their time.
Holding comedians to the same moral standards as politicians is wrong. Yet the two disparate communities share an uncomfortable overlap. Today, comedians are punished as much for what they say as what they say (or avoid saying) in the political arena.