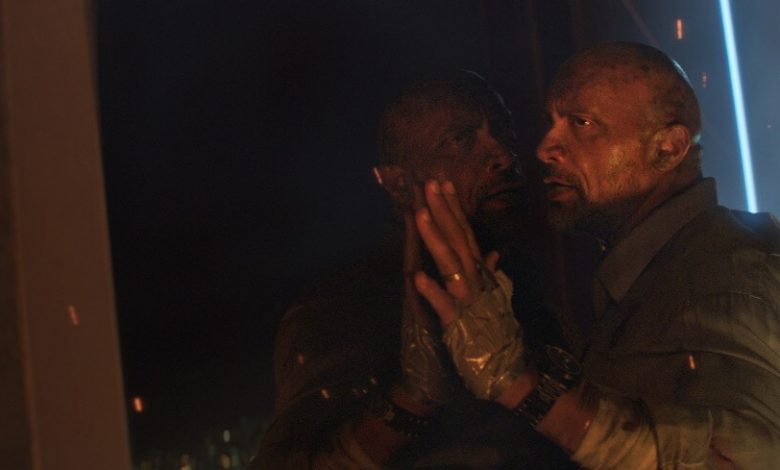 What do Dwayne Johnson, Will Smith, Jennifer Aniston and Julia Roberts have in common – besides enviable DNA?
A new Morning Consult survey says audiences are more than happy to see a movie in which they appear.
More Americans said they'd watch films and TV shows if one of the four starred in them, compared to others on Forbes' lists of the most lucrative actors and actresses based off their 2017 revenue.
It doesn't take a survey to make another connection. None of these stars is known for politically-heated rhetoric.
Johnson dipped a toe in political waters during a recent Rolling Stone chat. Otherwise, he's aggressively apolitical, using his social media platforms to promote his work, cheer on his country and inspire his flock. Sometimes a single Tweet lets him do more than one of the above.
I ain't a poet, but heres our @SevenBucksCr original to honor our Vets. My new @UnderArmour collection is inspired by our military men & women & supports the Vet run foundation @TeamRubicon. Train hard. Stay strong. Enjoy the gear. #VeteransDayCollection #ProjectRock #UAFreedom

— Dwayne Johnson (@TheRock) November 8, 2018
Like Johnson, Smith is primarily known for his body of work. Aniston and Roberts haven't embraced Hollywood's "Resistance" despite their high-profile stature.
Compare their relatively small political footprint to stars like Mark Ruffalo, Leonardo DiCaprio, Susan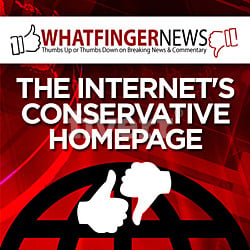 Sarandon or Kerry Washington. Their ideological efforts sometimes overshadow their screen work.
RELATED: Director: Left Can't Defeat Battle Rapper Trump
The survey measured the "viewership clout" of stars making considerable coin in Hollywood. Other actors scoring on the plus side? Robert Downey, Jr., Melissa McCarthy, Chris Hemsworth and Reese Witherspoon.
That group also avoids politics, for the most part.
More than a few A-list names ended up with a negative rating, according to the survey. Think Chris Evans, Scarlett Johansson, Jennifer Lawrence and Angelina Jolie.
Evans is very active on Twitter, sharing his progressive views and Trump critiques.
Totally. And when my dog curls one out on the front lawn he's trying to heal the grass. 👍🏻 https://t.co/7Xo4W5I3PQ

— Chris Evans (@ChrisEvans) October 29, 2018
Johansson spoke at the 2012 Democratic National Convention and has appeared in some celebrity PSAs meant to sway electoral minds.
Election 2012 | Scarlett Johansson's Full DNC Speech | The New York Times
Lawrence dropped her, "aw, shucks" shtick to become a hard partisan in the Age of Trump. More recently she's softened her tone, but the memory of her angry comments linger.
Her box office power dimmed considerably in recent years. Her 2017 release "mother!" bombed and the same year's "Passengers" ended up a fiscal disappointment. Its $100 million U.S. haul sounds solid on paper, but not compared to its $110 budget (which doesn't factor in the marketing money behind it).
Jolie has been politically active the longest. She's far less divisive than her peers, though, and often travels far and wide to wield her celebrity cache.
Two stars on the list bucked the apolitical trend. Gal Gadot, an emerging superstar who avoids politics, scored an awful -31 on the survey's "viewership clout" meter. And George Clooney, an Oscar winner who frequently intrudes on political debates, scored a plus-9 on the scale.
FAST FACT: George Clooney's last major film roles came with 2016's "Money Monster" and "Hail, Caesar!" Both movies disappointed at the box office.
Of course, just because the public craves a certain star it doesn't mean they'll line up to see everything they do. Johnson suffered a rare misstep with his 2017 comedy "Baywatch." Smith's box office fortunes shrank after appearing in a series of melodramatic duds (2016's "Collateral Beauty" made $31 million). He rallied earlier this year with the populist sci-fi thriller "Bright."
The days when a movie star could "open" a movie are mostly gone. Even reliable superstars like Tom Hanks suffer repeated box office defeats in recent years ("Inferno," "The Circle").
Having a star or two in your cast still helps, from arranging the financing of a film to its home video shelf life. It just might behoove actors to consider the impact of their political posturing.
Some experts say it doesn't move the electoral needle, either. Just ask Stacey Abrams, who lost the governor's race in Georgia despite extensive star support. Lest we forget what happened when Hollywood mobilized to install Hillary Clinton and her #MeToo poster boy/husband back in the Oval Office.
Politically active stars can only do so much to push a preferred candidate. Their rhetoric might have more impact on their latest project, and not the kind they'll be eager to see.