Industry News
Opinion
Is Netflix CEO Ted Sarandos Getting Red-Pilled in Real Time?
Streaming chief gave, and gave, to same liberals now waging war on him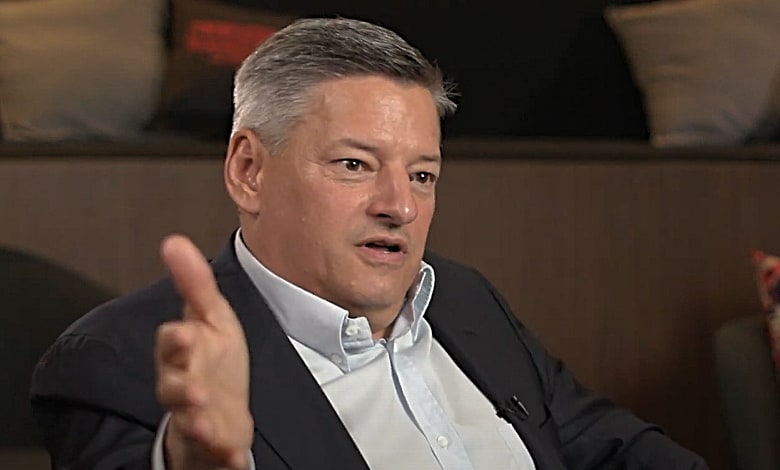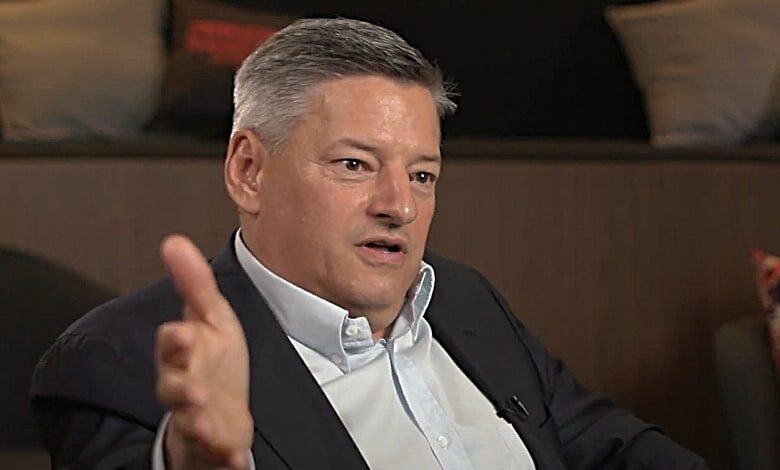 The Left demands total obedience. Just ask J.K. Rowling.
Few celebrities were as admired, and feted, by liberals as the "Harry Potter" author. They cheered when she retconned her literary series to make a key character gay. They swooned as she mocked President Donald Trump on social media.
Slay Queen!
She could do no wrong … until she said something "incorrect" about the trans community despite honoring its collective humanity without hesitation. Now, you'd be hard-pressed to find a news feature painting her in anything but an unflattering light.
It's a narrative Ted Sarandos should be studying now.
RELATED: Gervais' 'SuperNature' Goes WAY Beyond Chappelle's 'Closer' Special
Sarandos is the high-profile co-CEO of Netflix, one of many Hollywood companies with a sturdy liberal track record. The platform inked the Obamas to a massive, long-ranging deal even though the former First Couple brought little show business chops to the streamer.
Netflix appointed Susan Rice, a key player in the Obama White House, to be on its board. Once again, Rice offered little to the entertainment table beyond her rich political expertise.
In 2012 The Hollywood Reporter dubbed Sarandos one of President Obama's top "bundlers." Netflix co-CEO and founder, Reed Hastings, poured $1.4 million into Joe Biden's coffers in 2020.
And, of course, Netflix's original programming leans dramatically to the Left. Here's a quick sample.
"Knock Down the House" (documentary)
"The Break with Michelle Wolf"
Various Chelsea Handler projects
"Patriot Act with Hasan Minhaj"
"Cuties"
Sarandos, in the eyes of both the Left and the press, could do no wrong. Nor could his platform.
And then Sarandos' Netflix gave the green light to Dave Chappelle's "The Closer," the 2021 comedy special featuring gags both aiming at and defending the trans community.
Just like that, the liberal love affair crumbled.
Dave Chappelle: The Closer | Netflix Special | Main Promo feat. Morgan Freeman
The platform stood by Chappelle and plotted more collaborations with the comedy giant. Sarandos recently told Maureen Dowd of the far-Left New York Times his rationale for the move.
"And rarely do you get the opportunity to put your principles to the test … it was an opportunity to take somebody, like in Dave's case, who is, by all measure, the comedian of our generation, the most popular comedian on Netflix for sure. Nobody would say that what he does isn't thoughtful or smart. You just don't agree with him."
Netflix also released a manifesto earlier this month saying Netflix employees who disagree with select content on the platform can pound sand.
Or, in its more diplomatic phrasing, "If you'd find it hard to support our content breadth, Netflix may not be the best place for you."
Netflix Cancels These Big Name Woke Shows & Fires Activist Employees | DM CLIPS | Rubin Report
Now, the Left and the press were enraged, eager to slant any Netflix narrative against the streaming giant. When Ricky Gervais' "SuperNature" special dropped on the platform May 24, the schism was official.
"The only way comedians can figure out where the line is … by "crossing the line every once in a while," he told Dowd regarding his policy on stand-up comedy, a stance that didn't stop the long knives from coming out.
Sarandos seemed shocked by the reaction to Netflix's maneuvering, but one particular part is worth highlighting. Conservatives have uniformly praised Netflix's recent moves, from supporting comedians like Gervais and Chappelle to taking a firm stand for free speech.
That, according to a New York Times interview with the CEO, surprised him.
"[Free speech] used to be a very liberal issue, so it's an interesting time that we live in."
Is he just learning this now?
Conservatives have had the First Amendment's back for some time now, while left-leaning voices increasingly call for sanctions against so-called "hate speech," a made-up term with no serious legal standing.
Progressives applauded Donald Trump's removal from social media, demanded more Big Tech censorship and created a new, albeit short-lived, government body to battle so-called "disinformation."
It's why the Right cheers on Chappelle, Gervais and Joe Rogan, all of whom lean to the Left on most issues … save free expression. Each champions it without hesitation, earning conservative praise along the way.
Sarandos isn't just a liberal. He dwells in the same liberal bubble that keeps such news out of earshot, apparently.
RELATED: Here's What Netflix Should Do Next, But Probably Won't
None of this means Netflix is giving up on left-leaning content. It's interested in stories that appeal to a wide variety of groups.
"We're programming for a lot of diverse people who have different opinions and different tastes and different styles, and yet we're not making everything for everybody … we want something for everybody but everything's not going to be for everybody."
What happens next?
More press hate for Netflix in general and Sarandos specifically, no doubt. And we may see a similar narrative to what's playing out with Elon Musk.
The billionaire Tesla owner's attempt to buy Twitter, and restore some of its free speech principles, enraged the Left and the mainstream media. Now, with every attack on him, Musk leans more to the Right. He even admitted he'll be voting Republican now given the fury taking place on the modern Left.
ICYMI: Elon Musk, the world's richest man, is facing the wrath of the left just one day after expressing his decision to vote Republican moving forward.

MORE: https://t.co/jmySmS8kJG pic.twitter.com/FdJlupc8Er

— Rebel News (@RebelNewsOnline) May 21, 2022
Will Sarandos vote with Musk come Election Day? Or will he stick with his own party but realize there's a huge audience for right-leaning content?
Either way, he'll never look at his fellow liberals the same way again.