Industry News
Opinion
Here's What Netflix Should Do Next (But Won't)
The streaming giant stumbles, but a conservative twist could help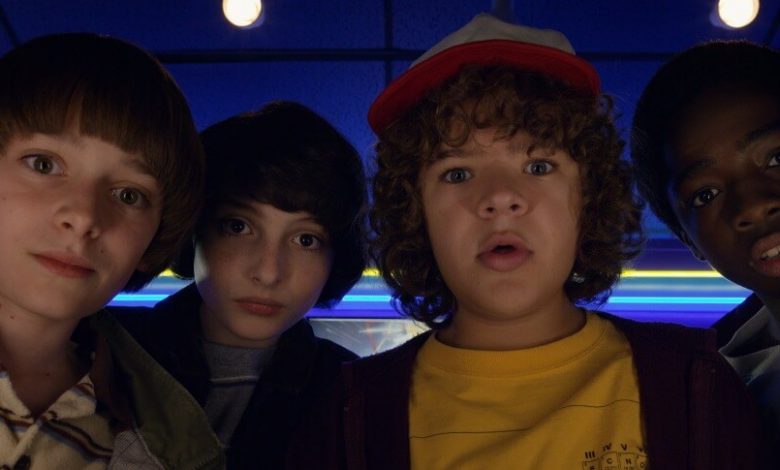 "Netflix and chill" no longer describes the platform itself.
The streaming giant suffered two body blows this week, and the future suddenly looks less than bright.
Netflix's share price has tumbled after it announced a net loss of 200,000 subscribers globally, and expects to lose a further two million over the next three months. Its share price slid more than 35% in early trading on Wednesday following the announcement, wiping around $55bn (£42bn) off its value.
None of this was unexpected.
The streaming landscape teems with new, worthy competitors. Disney+ quickly established itself as a giant in this space, as did HBO Max. Add Paramount+, Peacock and smaller channels like Shudder to existing heavyweights (Hulu, Apple TV+, Amazon Prime), and Netflix's dominance was destined to fade.
Netflix shares tumble after company reports losing 200K subscribers l GMA
It's the new reality, but Netflix still has the brand recognition and content catalog to sustain its place at the top.
For now, at least. So what can Team Netflix do to avoid more days like this?
Keep innovating, of course. The platform famously lured Oscar-winner Kevin Spacey to anchor "House of Cards," the network's first major hit. That outside-the-box thinking paid off handsomely.
The platform also plucked zeitgeist hits like "Squid Game" from the East, luring creatives outside the country to boost its catalog.
Mulling an ad-supported Netflix option is another wise move. Money is tight in the Age of Biden, and even platform devotees may cancel their accounts out of necessity.
And spend wisely. Forking over $30 million per episode for an aging series like "Stranger Things" seems like a fool's bet.
There's something else in play, though, a move Netflix won't consider but should.
Drop the woke, or at least offer a robust alternative.
RELATED: Woke Broke Movies — Does Hollywood Even Care?
One interesting nugget from this reporter's book, "Virtue Bombs," was the "Stay Woke" art display found in a Netflix office. That's no accident. The platform's reliance on woke programming powers movies like "Moxie" along with failed talk shows from Michelle Wolf, Hasan Minhaj and Chelsea Handler.
The "Cuties" debacle remains fresh in mind, too.
Now, it's time for a pivot.
Netflix should diversify its content catalog, attracting alienated users in the process. What better way to start than with a late-night show that leans to the Right. Fox News proved that formula can work with "Gutfeld!" The show hovers near the top of the ratings charts week in, week out.
The show itself is more talk fest than variety program. That leaves room for Netflix to offer something familiar in tone to other late night vehicles sans the hard-Left shtick.
If it fails, though, it's still an olive branch to Red State USA. We see you. We hear you. We tried. And we'll keep trying.
And then do it.
Netflix is progressive, no doubt, but we've seen signs the company is willing to expand from that ideology. Shows like "The Crew" and "The Ranch" had heartland appeal, no doubt. "Schulz Saves America" delivered something far different than any Hannah Gadsby TED talk.
Andrew Schulz on Why We Can't Trust The Government
More importantly, the streamer deserves credit for standing by Dave Chappelle after his Netflix special, "The Closer," inspired a massive Cancel Culture attack.
That act alone showed a willingness to stare down the woke mob, which eventually slinked away to hit other, softer targets.
Need more content missing across the streaming landscape?
Some of Netflix's best material comes via documentaries. Think "Tiger King," the cultural event that helped Americans endure the pandemic's early days.
Why not throw some money at Christopher Rufo, the right-leaning filmmaker leading the charge against CRT instruction in public schools?
The Truth About Homelessness in San Francisco
Fox News remains a cable TV sensation because it offers headlines half of the country can't find elsewhere. "Gutfeld!" did something similar for late-night television.
Comedians like Ryan Long, JP Sears, Chrissie Mayr and others thrive by telling jokes we're not supposed to share.
The Daily Wire is expanding its core mission to deliver unwoke movies for the masses.
There's money, and a hungry audience, waiting for a Netflix-sized company to speak to them. Start speaking. Now. And the next subscriber update might not cause the stock market to shudder.
Would this shift cost the streamer some progressive subscribers? Yes, but likely far less than expected. The grumpy Tweets would likely outnumber actual cancellations.
No other major platform would consider such a content tweak … or they would have done so already.
Why Netflix? Why not Netflix? The timing couldn't be better.