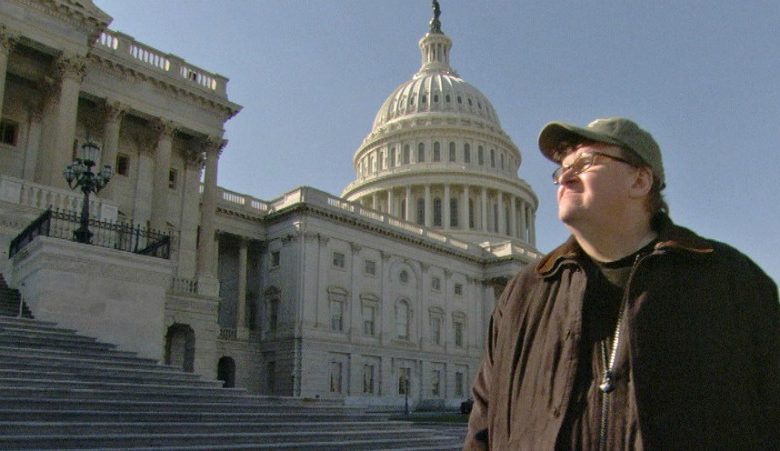 Michael Moore has spent nearly three decades burnishing his Everyman persona.
And, little by little, that image has started to fray.
The biggest blow came when elements of his divorce proceedings became public. Divorce is often contentious. Few people outside the public eye would like their divorce details to hit the news.
Still, Moore's separation showed the unabashed socialist owned nine homes at the time. When capitalism's biggest critic reaps the benefits of the system he despises it's newsworthy.
He also has been sharing stories about repeated attempts on his life which sound suspicious on numerous fronts. Very few press outlets have pursued the matter.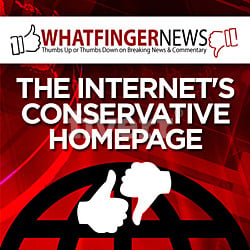 The latest hit on his public persona comes from an unexpected source: Leonard Maltin and his daughter, Jessie Maltin. Leonard Maltin, a veteran film critic, author and now REELZ movie expert, shared a personal video on Twitter blasting Moore on two significant fronts.
First, Maltin says Moore stiffed workers who helped his Michigan-based film festival.
Secondly, Maltin says the far-left filmmaker, who he "respects and admires," slandered his "dear friends" Deborah and Chapin Culter from Boston Light & Sound from the stage at the Toronto International Film Festival (TIFF).
"I can't sit by silently," the critic said in a video posted to Twitter.
I'm extremely uncomfortable doing something like this. I have no desire to fight or argue with anyone—but I must stand up for my dear friends at Boston Light and Sound. #MichaelMoore is slandering them—and I can't stand idly by while that happens. pic.twitter.com/Skw1saBSiW

— Leonard Maltin (@leonardmaltin) September 9, 2018
Maltin says the filmmakers had to sue Moore, whose new film "Fahrenheit 11/9" opens Sept. 19, to recover more than $150,000 for services rendered to the Traverse City Film Festival. Moore founded the event in 2005 and continues as its very public face.
According to Maltin, Moore called the lawsuit a "personal vendetta" during a recent TIFF appearance.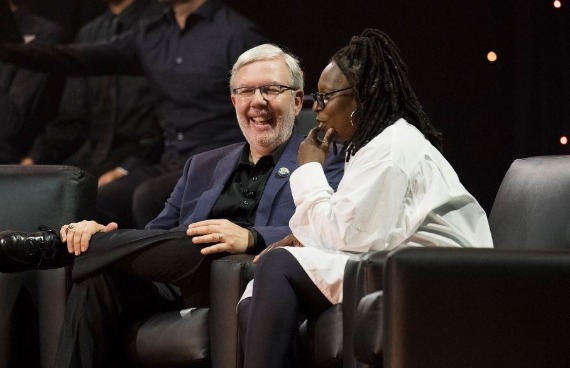 While many film scribes wade into the culture wars Maltin sticks to the filmmaking facts. He's not the sort to attack someone in such a fashion.
He made an exception here.
For years Michael Moore has neglected his bills. This time he refused to pay our friends for their work on his film festival (they helped him build it from the ground up.) They finally filed a lawsuit, so now he's slandering them.

— Jessie Maltin (@jessiemaltin) September 9, 2018
"They're decent, hard-working people who hire decent, hard-working people," Maltin says in the video of his friends. "Michael Moore is a man who's always stood up for the little guy … don't smear Boston Light & Sound. They don't deserve that."
RELATED: Moore Mocks Patriots, Honors 'Hanoi Jane' Fonda
His daughter shared a number of Tweets accusing Moore, the director of the 2009 documentary "Capitalism: A Love Story," of similar actions against past employees.
Other film industry workers weighed in on the controversy.
Don't know anything about the specifics of this issue, but can only add that Boston Light & Sound was very instrumental in helping @Slamdance in our early years (thanks to Steven Soderbergh) https://t.co/sY7chqquIA

— Dan Mirvish (@DanMirvish) September 9, 2018
Not the first time I've heard such rumblings about Moore, but the first time I've heard them from such a trusted source. Super lame. https://t.co/YFqs7FdTtq

— Lon Harris (@Lons) September 9, 2018
Gotta pay your bill, Mike! @MMFlint https://t.co/gsFBD6ssno

— Brandon Brown (@ImBrandonBrown) September 9, 2018
When I was in the filmmaker community in Detroit, I heard rumors about how Michael Moore treated his crew, which was a far cry from how he portrays himself on film.

Looks like he's done the same thing in Boston. Props to @leonardmaltin & @jessiemaltin for bringing this to light. https://t.co/npeM1745Y6

— Jason Keil (@jasonekeil) September 9, 2018
Moore has a history of slander and libel. My journalism ethics class studied his role in this case more than 20 years ago, and he obviously hasn't changed:https://t.co/1WMLTOn5bK

— Chris Scheer (@Fuzzaldrin) September 9, 2018
Is Moore's mistreatment of employees another "open secret" in Hollywood? Could Moore's progressive bona fides have stopped some within Hollywood from blowing the whistle on him?
Hollywood in Toto has reached out to Moore's representatives for comment.
Photo by Disney | ABC Television Group on Foter.com / CC BY-ND
---
Want more conservative Hollywood coverage? Click on the Facebook "Like" button below…