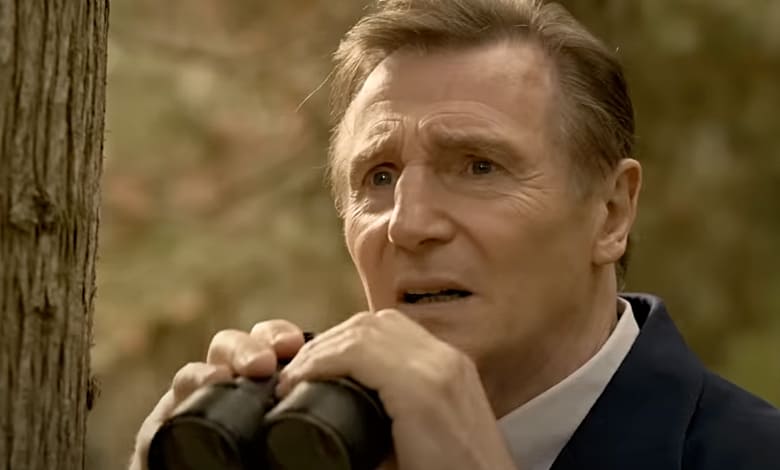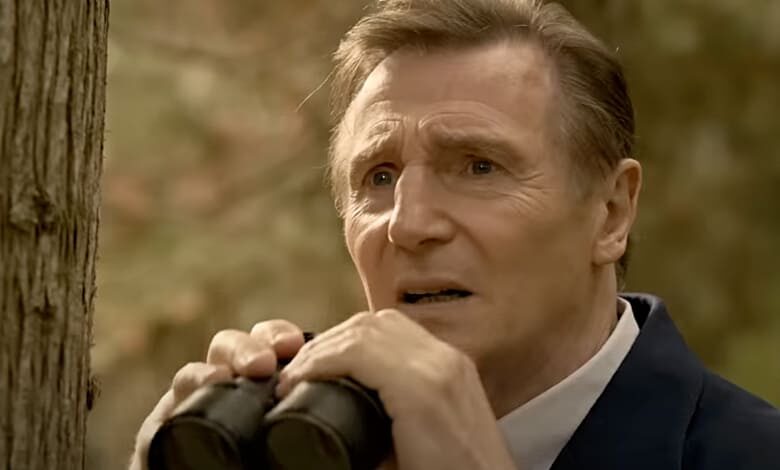 Neil Jordan's "Marlowe" stars Liam Neeson as Raymond Chandler's iconic detective, whose latest case is a missing persons assignment in which a mysterious femme fatale (Diane Krueger) hires Marlowe to find her vanished lover.
Along the way, Marlowe encounters a slew of wealthy Hollywood power players, potential suspects, and red herrings. The case allows Marlowe to mingle with those who have found stardom in the film industry and others who never achieved fame and are struggling to justify their place in the industry.
There are a lot of things I liked about Neil Jordan's "Marlowe," but I also struggle to remember I even saw the film, which is also an indication of how effective it is.
MARLOWE | Official Trailer | Only In Theatres - February 15
Early on, someone notes how their conversation with Marlowe is "uninteresting," which sums up the first 40 minutes. Jordan is clearly trying to recreate the feel of an old-fashioned pulp thriller mystery, but the start is dull and unpromising. Thankfully, things pick up in the second and third act, though the film never overcomes a major problem:
The miscast lead.
Neeson has starred in a flood of interchangeable, one-man-crusade action B-movies lately, though he's still a tremendous actor. Recent performances in Martin Scorsese's "Silence" (2016) and Steve McQueen's "Widows" (2018) are major career highlights, though Neeson has spent too much time on vehicles with generic titles like "Honest Thief" and "The Ice Road."
Re-teaming Neeson with Jordan, his "Michael Collins" (1996) director, would seem an ideal reunion, but Neeson doesn't gel with the character. Misplaced audience expectations won't help, as this isn't an action movie, but Neeson simply lacks grit here, is too laid back and the entire film suffers as a result.
Liam Neeson's On 100th Film 'Marlowe', Reflects On Career I EXTENDED
Danny Huston has been cast as a wealthy sleaze and while he's always good, it also serves as a reminder of how tremendous his father, John Huston, was playing a similar part in "Chinatown," the movie "Marlowe" clearly wanted to be like.
Although most films never reach the heights of Roman Polanski's 1974 masterpiece, Jordan's own neo-noir, "The Crying Game" (1992) remains as much a perfect example of contemporary noir as his "Mona Lisa" (1986).
Truly, Jordan gets this genre, is unafraid of challenging his audience with an unreliable and unlikable protagonist and embraces the expected darkness and moral rot the material demands.
There's a striking sequence here in which we see the inner workings of a secret, sordid club for the rich. Likewise, an arresting image of a fire that seems about to engulf all the artifice of moviemaking. The elements are in place but, as strong as Neeson is elsewhere and as much as his name is still a box office attraction, the actor was not right for this movie.
In a standout supporting role, Seana Kerslake steals a couple of scenes and Jessica Lange thoughtfully embodies a former actress who bitterly watches her life pass her by.
RELATED: 'GLASS ONION' MOSTLY DELIVERS ON MYSTERY FRANCHISE
Jordan and William Monahan's screenplay isn't based on a prior Raymond Chandler story but John Banville's 2014 novel, "The Black-Eyed Blonde" (which should have been this film's title). The character of Marlowe and the milieu have been done better.
Humphrey Bogart may remain the definitive incarnation of the character, though I still have fond memories of Powers Boothe playing the role in the polished, sordid HBO series, "Phillip Marlowe: Private Eye" (1983-1986).
The story offers intriguing echoes of "Mona Lisa," which was also about a middle-aged man who uncovers a system of powerful men abusing women. A film of Jordan's that this also reflect is "The Good Thief" (2002), which similarly sported a noir attitude that carried the film for a while, before vanishing from memory the moment you leave the theater.
Another movie this reminded me of was last year's "Confess, Fletch," the adult-minded revival of a dormant franchise. I enjoyed that film's supporting cast and the snap of the dialog but was unconvinced by the lead.
CONFESS, FLETCH | Official Trailer | Paramount Movies
Both "Confess, Fletch" and "Marlowe" are rare multiplex options for grownups, but neither is as sharp or memorable as they should be.
I suspect we'll see Phillip Marlowe on film (and for that matter, Irwin R. "Fletch" Fletcher) again. For Neeson and Jordan, it's an admirable misstep, though I hope they collaborate again soon.
"Marlowe" has an affection for film noir and the production itself is impressive but, despite the efforts of the talent assembled, something's missing.
Two Stars