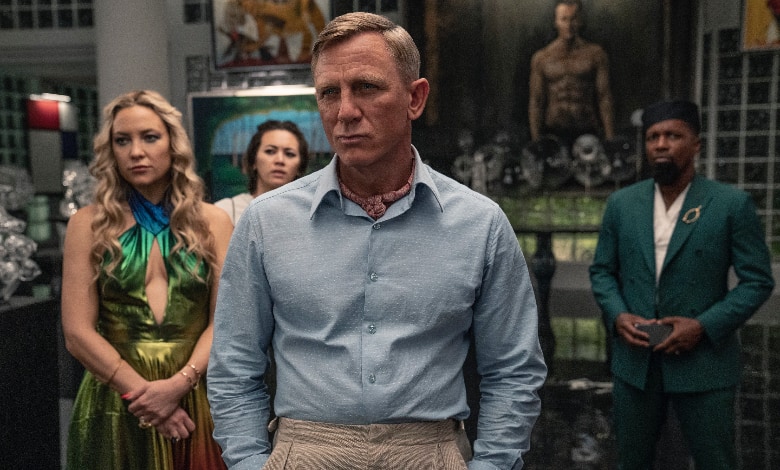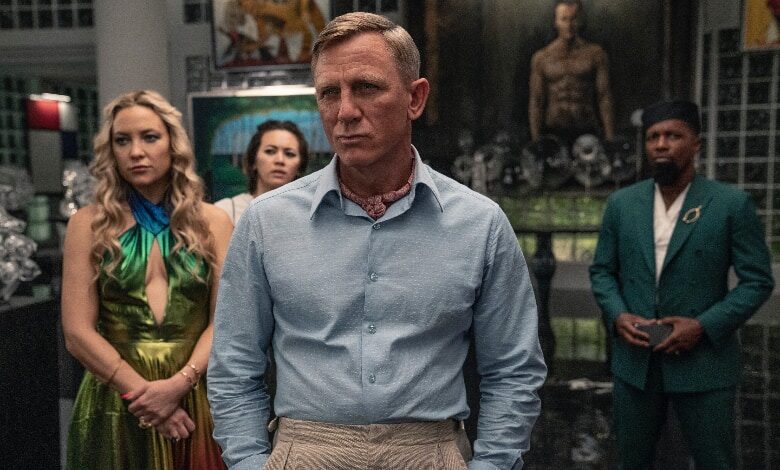 Writer/director Rian Johnson is too clever for his own good.
The man who helped tank "Star Wars" but revived the mystery genre via "Knives Out" returns with his new muse, Daniel Craig.
"Glass Onion: A Knives Out Mystery" reunites the pair for a mystery involving Big Tech, greed and the fraying bonds of friendship.
It's a frothy affair, one perfect for our dystopian time. Except Johnson can't leave well enough alone and he shows a weakness for ham-fisted finales.
Glass Onion: A Knives Out Mystery | Official Trailer | Netflix
Craig returns as Benoit Blanc, the Southern fried sleuth who apparently has a gay live-in lover. That element is introduced early and ignored, a virtue signal of the highest order.
Benoit and a group of colorful types (Agatha Christie would be proud) gather at a tech gazillionaire's expansive retreat.
Why?
Miles Bron (Edward Norton, welcome back!) hosts an annual affair along with his inner circle of "disruptors." It's an excuse to gather a hodge podge of eccentrics played to the hilt by Dave Bautista, Kate Hudson, Leslie Odom, Jr. and more.
The weekend's main event? A murder mystery set in motion by Miles. What he doesn't realize is someone might take the "murder" part of the game seriously.
RELATED: WHY 'YOUNG SHERLOCK HOLMES' NEVER BECAME A CLASSIC
"Glass Onion" starts on a sour note as several key characters don COVID-19 masks before entering Miles' Greek retreat. It's an awful reminder of the lies and death we recently endured, and the inclusion makes little sense.
Plus, If Benoit is as smart as we're led to believe, why is he masking up outdoors?
Johnson's tonal misstep is shoved aside once we're in Miles' realm. The screenplay locks in, establishing the characters with a zippy spirit brimming with well-earned laughs.
Mysteries shouldn't be this much fun, but that's the "Knives Out" brand.
View this post on Instagram
The screenplay lets Johnson traffic in some rich observations, and Benoit's keen eye makes everything more satisfying. He's poking fun at the rich, again, but the screenplay never slows to wag its finger at his characters.
Too bad the story involves a major rewind feature which slows the giddy momentum.
Janelle Monae gets the juiciest role as Miles' ex-lover, someone whose motivations stir the film's first act. Her story expands dramatically over time, giving "Glass Onion" its prickly soul.
Norton makes sure Miles doesn't ape Mark, Elon or any other obvious big tech type. He's boastful but sweet, a man at peace with his wealth and eager to share it with chums.
His taste in disruptors, though, leaves plenty to be desired. Hudson's character, an air headed influencer, hardly seems worth a second glance. That's just one of many in-jokes peppering the story and giving "Glass Onion" its texture.
It's similarly a blast to spend time on Miles' estate. It's a gorgeous setting for a mystery, filled with sprawling gardens and an interior suggesting endless escape routes.
Rian Johnson Peels the Glass Onion | Vulture Festival 2022
What Johson assembles, though, often feels like a screenwriter's wonderland that increasingly detaches itself from the human experience. Just because you can concoct an intricate puzzle of death, deception and mayhem doesn't mean it will register with audiences.
"Glass Onion" wraps on a noisy note, betraying the sophistication Johnson works so hard to establish in the film's bloated running time.
Less is always more, something Johnson and his mystery franchise have yet to learn.
HiT or Miss: "Glass Onion: A Knives Out Mystery" is as fun as the original, but we're already getting the sense this franchise doesn't know when to quit.