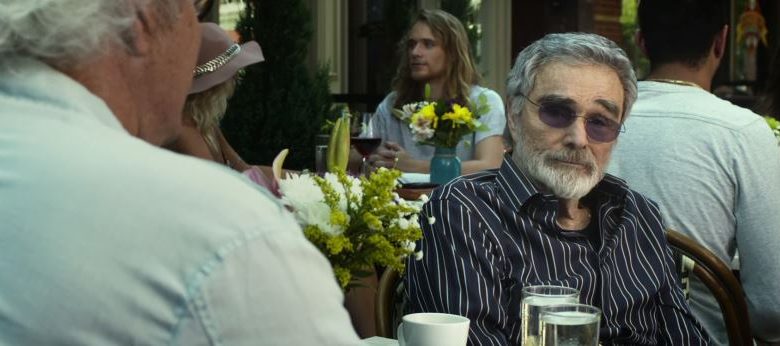 In the special features for the Blu-ray edition of Adam Rifkin's "The Last Movie Star," Rifkin says he sent the script to Burt Reynolds, explaining that if he didn't want the part the movie wouldn't be made.
It's easy to see why.
In "The Last Movie Star [Blu-ray]
," Reynolds plays Vic Edwards, a once-mighty megastar who is now elderly and alienated. He gets an invite to receive a lifetime achievement award from a small film festival in Nashville. On a whim, he decides to attend.
This starts him on an unexpected journey of reflection over his career highs and lows.
The Last Movie Star | Official Trailer HD | A24
What's immediately apparent is that Reynolds is playing himself. The Vic Edwards character has all the trademark "Burt" mythos swirling around him. He was a college football player, a stuntman and he starred in spaghetti westerns. A poster for a fictitious movie called "Squanto" recalls Sergio Corbucci's "Navajo Joe" starring Reynolds. His personal life is full of failed marriages and stormy affairs.
Vic's career has been a roller coaster of good and bad decisions. Sound familiar?
Rifkin has a penchant for making movies about his passions growing up in the '70s. Consider his feature-length love letter to KISS called "Detroit Rock City."
Detroit Rock City - Theatrical Trailer
It's clear Rifkin has a comparable passion for Reynolds' movies. "The Last Movie Star" has the same level of fandom for its subject that "Detroit Rock City" does.
"Star" makes liberal use of footage from Reynolds' old movies, going so far as to have him from today having reflective conversations with characters he's played in some of his most famous movies.
What nearly sinks "The Last Movie Star" is an irritatingly arch performance from "Modern Family's" Ariel Winter. She plays Edwards' temperamental millennial companion through his journey home.
FAST FACT: Burt Reynolds and Clint Eastwood were once told by a studio executive that neither would amount to much in Hollywood. Reynolds couldn't act and Eastwood's Adam's apple proved too big an obstacle to overcome.
Winter's performance is so cartoonishly against type for her, the performance feels calculated in how showy it is, both visually and verbally. A lead performance like this would outright ruin any other movie.
Reynolds is the anchor that keeps you grounded, and it speaks to his presence and charisma that he can prevent such a bad performance from dragging everything down.
Burt Reynolds On 'The Last Movie Star' And The True Love Of His Life | TODAY
The movie also makes the error of heavily incorporating social media into its plot. Films do this at their peril. Online trends change so rapidly, and are so specific at any given moment that they date movies almost immediately.
It adds a feeling of trying to keep up with the kids that makes you cringe.
Despite its glaring flaws, though, it's hard not to get swept up in "The Last Movie Star's" adoration for its subject. Admit it, you love Burt Reynolds as much as this movie does.
I enjoy seeing Reynolds in any movie, and it's great to see him in a movie that is about him, and is honest about his mistakes while celebrating his accomplishments.
---
Hunter Duesing is the co-host of The Midnight Movie Cowboys podcast. Listen on iTunes or at midnightmoviecowboys.com.