Industry News
Opinion
A Terrible, Awful, No Good Week for the Oscars
Insults, hypocrisy on steroids and a 'Spidey'-free show stain the fading institution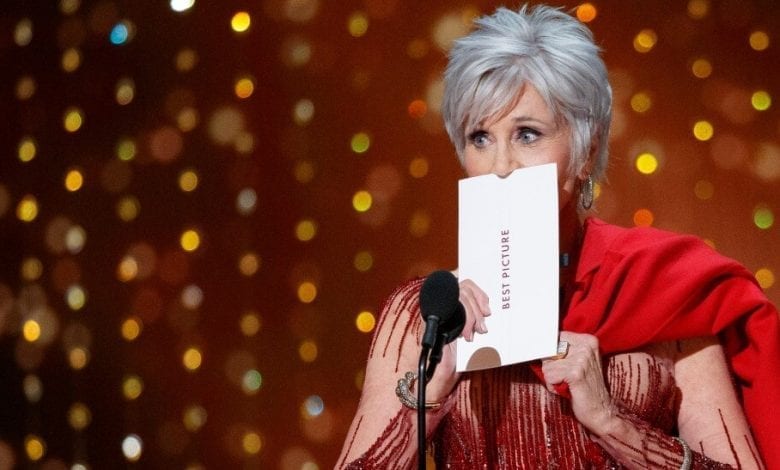 Jimmy Kimmel did something very few comedians accomplished in Oscar history.
The "Jimmy Kimmel Live" propagandist hosted the annual gala not once but twice. And while Billy Crystal, Bob Hope and Johnny Carson topped that number, most comics can only dream of doing so even once.
Yet the Oscar veteran openly mocked the gala this week shortly after the Academy unleashed its latest round of award nominations.
"The biggest snub today in my opinion, and I'm actually even angry about this, I'm kind of embarrassed to say, is the unforgivable omission of Spider-Man: No Way Home … You're telling me Don't Look Up was better than Spider-Man? It certainly was not."
Kimmel even cited the two films' Rotten Tomatoes scores to illustrate the problem. Hint: Spidey wins the day here, yet the "rotten" climate change satire still earned multiple major noms to just one for "No Way Home."
Once upon a time, this kind of critique was rare, if not the extreme exception. The Oscars mattered, and those suggesting they didn't got little traction. In theory, someone like Kimmel would choose other topics to tweak — perhaps hoping for a third round as host.
it speaks volumes of how far the Academy Awards have fallen in the public's view.
SICK OF WOKE HOLLYWOOD? PICK UP 'VIRTUE BOMBS: HOW HOLLYWOOD GOT WOKE AND LOST ITS SOUL' TODAY
Seth Rogen went beyond those comments, though. The far-left actor suggested attempts to revive the Oscar brand miss the point.
"I don't get why movie people care so much if other people care what awards we give ourselves," Rogen told Insider. "To me, maybe people just don't care … I don't care who wins the automobile awards. No other industry expects everyone to care about what awards they shower upon themselves. Maybe people just don't care. Maybe they did for a while and they stopped caring. And why should they?"
He's right in more ways than he realizes.
The show, always a brutal three-plus hours in length, is no longer fun, surprising or hip. Recent shows eschewed the host template, opting for quasi-stars to give out awards and bridge the moments between lectures.
Yes, lectures.
Leonardo DiCaprio winning Best Actor | 88th Oscars (2016)
The Oscars ceremony is like a DNC event, filled with one-sided rhetoric alienating half the country. And it worked. The ratings sink dramatically almost every year, and few would suggest the March 27 gala will be different.
Seeing two stars mock the ceremony and its cultural importance is the one-two punch a fading institution didn't need. The week offered one more blow to Team Oscar.
The L.A.-based ceremony won't require attendees to be vaccinated. That's in stark contrast to other awards shows, including the Critics Choice Awards. The far-Left Hollywood Reporter dared to suggest one critical reason for the move.
Some industry insiders have speculated that the Academy is being less stringent than it could be because more than a few high-profile industry figures — including at least one of last year's acting winners and prominent members of the casts of multiple best picture nominees, as well as nominees in other categories — would otherwise be precluded from attending the Oscars.
An industry which taunts anyone who questions pandemic rules is suddenly dialing back those restrictions?
The response was swift and completely predictable.
And the Oscar for Hypocrisy goes to… https://t.co/brd4JNBIhN

— Ted Cruz (@tedcruz) February 10, 2022
Oscar producers say this year's ceremony will have a host, but we're still waiting for that announcement. The gala needs something, anything, to deflect the bad buzz building around the event.
UPDATE: Deadline tells us Hollywood's most beautiful faces won't be covered by masks on the big night. Just know L.A. area school children must be masked up, but they don't star in blockbuster movies.