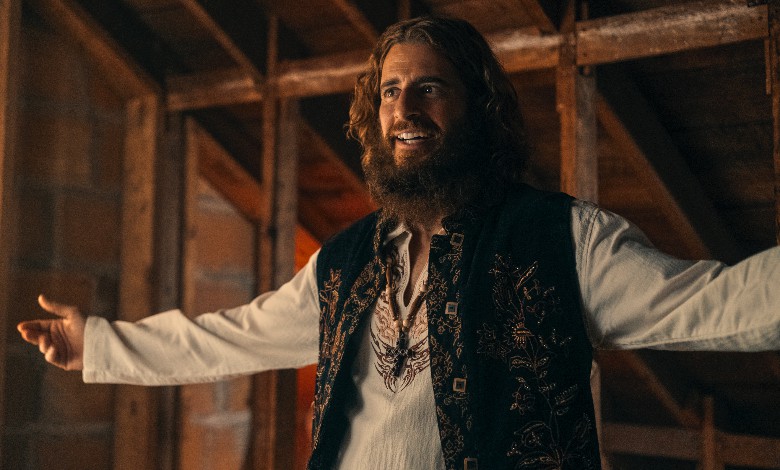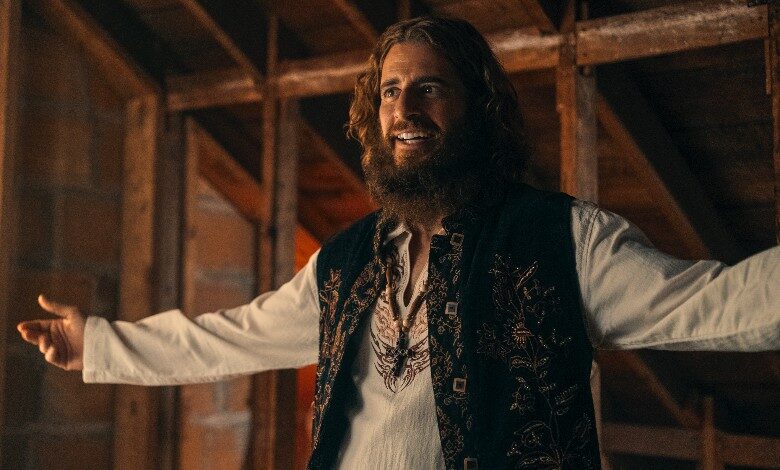 The Erwin brothers make a living telling stories that Hollywood would rather avoid.
Think faith-friendly stories like "October Baby" and "I Can Only Imagine," the latter the duo's biggest hit to date.
Now, Jon Erwin offers a '60s-style flashback that flies in the face of pop culture conventions. It's a hippie tale brimming with peace, love, understanding and Jesus, and not remotely in that order.
And it really happened.
"Jesus Revolution" recalls how a preacher and a lost young soul teamed to bring faith to a generation desperate for meaning. The drama defines Erwin's brand of storytelling – strong performances, glossy production values and, occasionally, a dearth of dramatic grit.
Jesus Revolution (2023 Movie) Official Trailer - Kelsey Grammer, Joel Courtney
Young Greg Laurie (Joel Courtney) meets a beautiful young woman (Anna Grace Barlow), a Hollywood-approved moment that changes the course of his life in many ways.
She introduces him to Hippie, Inc., the film's attempt to give a PG:13 rating to the era's Flower Power movement.
The production values are first rate, but the generic, soft-focus look at these cultural forces will frustrate many.
The two become part of a larger wave of disaffected hippies who would rather drop Bible verses than acid. They're led by Lonnie Frisbee (Yes, that's Jesus himself, Jonathan Roumie, from "The Chosen"), a natural leader whose banter bullies past conventional sermons.
Lonnie finds an unlikely ally in Pastor Chuck Smith (Kelsey Grammer, always excellent). Together, they're a formidable team that inspires what Time Magazine would dub the "Jesus Revolution."
View this post on Instagram
"Jesus Revolution" captures a fascinating moment in history, but the focus is too often reserved for smaller, less defined measures.
It's not clear what the movie's purpose is, and that haunts us deep into the film.
RELATED: 'THE CHOSEN' SHOCKS HOLLYWOOD (AGAIN)
Young Courtney's wanderlust perfectly encapsulates the era in question – late '60s, early '70s – but Pastor Chuck's embrace of Team Lonnie happens far too quickly. That transformation alone could have anchored a large swath of the story.
The key romance between Courtney and Barlow's characters also feels undernourished. They're beautiful looking and kind of heart, but we need more than that. A key moment late in their courtship, much like the ending of the Netflix rom-com "You People," is wildly unearned.
Check this out! Kelsey Grammer on the Live with Kelly and Ryan show talking about the Jesus Revolution Movie! pic.twitter.com/iAGyP2n9Sp

— Greg Laurie (@greglaurie) February 16, 2023
Yet "Jesus Revolution" nails why Christianity captured so many hearts and minds during the era. Young people felt disconnected, alone and scared. Many didn't want to blur their minds with drugs or partake in the era's sexual freedom.
They craved a spiritual balm, even if they didn't realize it at the time. "Jesus Revolution" is at its best when showing that hunger. And darned if Roumie isn't perfectly cast as the charismatic heart of the revolution.
He's not Jesus, of course, but the film leans into his "Chosen" identity in sly and satisfying ways. Watching him bicker with his on-screen wife, after watching him all but mesmerize a massive gathering of worshipers, is a giddy treat.
The film's closing credits fill in the real story's blanks, suggesting a documentary approach might have hit closer to the mark in capturing this "Revolution."
HiT or Miss: "Jesus Revolution" tells a necessary story with heart, pathos and fine performances. It's still missing dramatic elements to put it over the top.