Music News
Jeff Lynne's 'Universe' – Arena Rock Aging Gracefully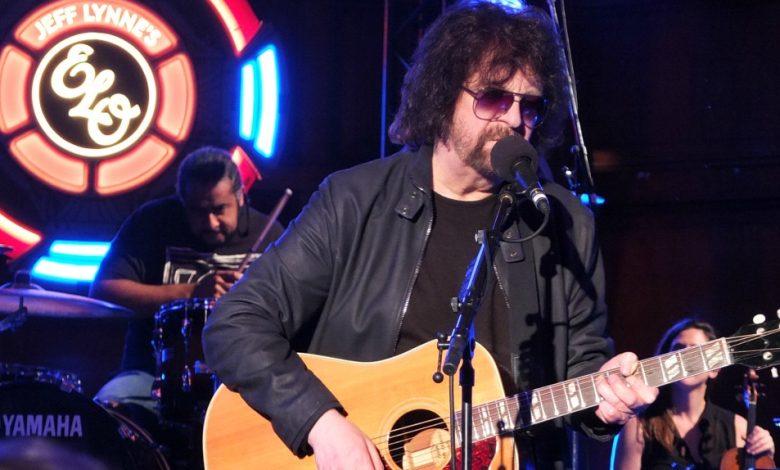 The '80s supergroup also featured Jeff Lynne, one of rock's under-appreciated stars despite ELO's rock dominance. ELO's greatness gave way to Lynne's prolific producing career, the kind of move to ingratiate you with your peers while leaving fans thinking you've hung up that microphone.
Lynne's fame may not burn brighter after "Alone in the Universe," and that's a shame. The new album doesn't hum with arena rock staples like Lynne's '80s catalog. It shows the 67-year-old aging as gracefully as rock will allow. And that falsetto remains the singer's not-so-secret weapon.
"Alone in the Universe," officially created by "Jeff Lynne's ELO," wraps the singer's signature hooks around an introspective mood.
Jeff Lynne's ELO - When I Was A Boy (Official Video)
"When I Was a Boy," the album's opening track, finds Lynne remembering a time when he didn't have a strangle hold on classic rock playlists.
"Don't want a job 'cause it drives me crazy, just wanna sing, "Do you love me, baby?" Lynne sings atop a luscious musical bed. Its beauty lies in having the confidence to let the music do some of the emotional heavy lifting.
What plagues too much of "Universe," though, are lyrics awash with clichés.
"She's dirty to the bone, she'll deceive you 'til the cows come home," he sings, as if his accumulated rock wisdom could only muster something a teen might write. "Dirty to the Bone," "When the Night Comes" and "All My Life" find Lynne in his musical comfort zone all the same. His creamy voice combines with the kind of gentle hooks that need a dozen plays to make their mark,
ALSO CHECK OUT: Danielle Brisebois Brings Character to 'Begin Again'
Memory serves as "Universe's" through line. Recollections of past loves and relationships that withered over the years seep into every track.
"I'm Leaving You" anchors that sentiment. Lynne captures a disintegrating marriage in its final stages, with each side scrambling to land that final blow. Few musicians can capture that rage with such melodic shading.
DID YOU KNOW: Jeff Lynne's first band, Idle Race, recorded its first album 'The Birthday Party' for RCA in 1969.
"Universe" arrives with two "bonus tracks," including a Johnny Cash-styled rocker "Fault Line" and the mesmerizing "Blue."
Forever buried behind a shaggy mane and dark glasses, Lynne may prefer to make music in relative anonymity. He's not one to work the publicity circuit as aggressively as his peers. And he still remembers his disastrous 2001 ELO tour, which was shuttered due to lousy ticket sales.
Chances are any future Lynne concerts will find fans considering their watches when a "Universe" tracks start playing. It's both understandable but unfortunate. Lynne's latest wasn't meant for arenas. The songs play on our memories more than testosterone traces from our younger days.
photo credit: Mr Blue Sky via photopin (license)