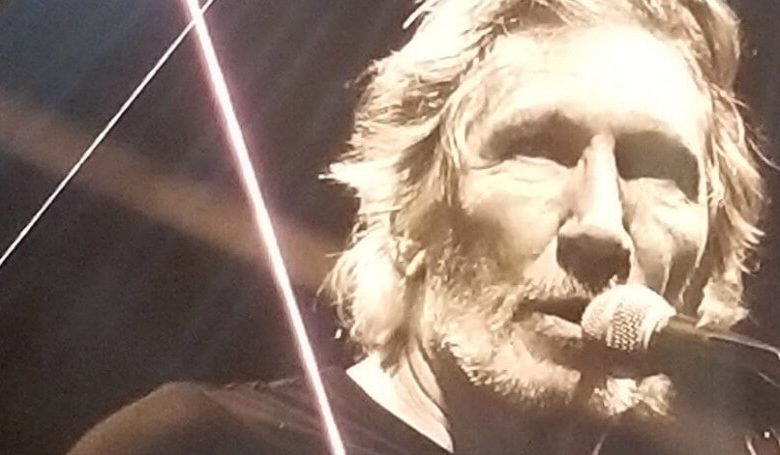 Media veteran Ian Halperin is confused.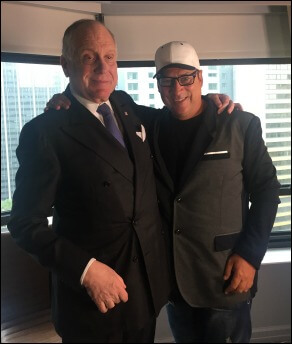 The journalist and filmmaker knows how the system works, probably better than some peers.
He's been submitting stories to different publications for years. CNN. Fox News. The Daily Mail. The New York Post. And he has a good sense of what's hot, and what's not, in the celebrity zeitgeist.
So why would "one of the biggest media outlets in the world" pass on his latest documentary? The film showcases the Israel hate flowing from Pink Floyd co-founder Roger Waters.
"Waters is not big enough," the editor in question explained to Halperin.
Huh?
Waters is a rock god, plain and simple. His 2010-2013 tour, "The Wall Live," is the third highest grossing concert tour … ever. He's drawing huge crowds, again, with his current "Us + Them" tour. So why so little media interest in "Wish You Weren't Here," Halperin's new documentary on the Pink Floyd legend? 
He's stumped.
The film examines Waters' rage against the state of Israel. It's on full display in arenas right now, but it's a tune he's been playing for years off stage. He's hounded fellow rockers like Radiohead lead singer Thom Yorke to embrace the BDS movement. He's wailed against the state of Israel in press interviews aplenty.
Pink Floyd's Roger Waters tells Radiohead to Cancel Concert in Israel | We the Internet TV
It's the through line for a film Halperin never wanted to make.
His father survived a Nazi concentration camp. Those family memories remain raw, particularly thoughts of his father, then a child, hiding in a small hole in Poland.
"I didn't want to think about it," he says of virulent anti-Semitism.
Then he started to learn more about the scourge of Jewish hatred in the world today. He spoke with Charles Small, the founder and Director of the Institute for the Study of Global Antisemitism and Policy as well as Ronald Lauder, president of the World Jewish Congress.
Lauder made Halperin promise him he'd visit the town where his father grew up.
"If you don't go back, they win," he told the journalist. "He really changed my life regarding these issues. He gave me a big wake up call to what's going on."
RELATED: Waters Bashes Trump, Praises Refugees in Concert
So Halperin started to seriously consider documenting hate on film.
"Wish You Weren't Here" began as a look at contemporary anti-Semitism. Halperin kept coming back to the rock legend in the process.
"Waters is trying to divide everybody," he says, adding the singer's boycott methods fly in the face of civil rights icons like Mahatma Gandhi and Martin Luther King, Jr.
Trailer I Wish You Weren't Here - The Dark Side of Roger Waters/BDS (Full Film Available on Vimeo)
And if Waters really cared about human rights, why doesn't he protest the atrocities happening in Syria or Iran instead of ripping Israel Israel, Halperin asks.
"I think Nelson Mandela would be turning over in his grave to hear Waters equate [Israel's policies] with South African apartheid," he says. "[Steve] Biko and all the leaders in that movement were tortured."
Israel doesn't succumb to those methods, he says. "It' the most democratic country by far in the Middle East," says Halperin, who credits podcaster Anthony Cumia for giving him a platform to discuss the documentary.
RELATED: Michael Douglas Shows True Courage with Defense of Israel
That's hardly the singer's most inflammatory metaphor. He recently compared Israel to Nazi Germany. That "insults the memory of the 6 million Jews" who died at the hands of Hitler's regime, he says.
"Wish You Weren't Here" targets Waters, but Halperin still hoped to let the singer speak for himself. He reached out to him for comment. Waters refused.
"I'm originally from Canada. You're taught to break bread with everyone," he says. And it might surprise some people that "Wish You Weren't Here" isn't as hard on the singer as some might expect.
"This isn't some hatchet job on Waters. I still respect him. It's grueling to perform at that age and he's doing it well," he says of the 73-year-old rocker.
Roger Waters - In the Flesh? (Live) [From Roger Waters The Wall] (Digital Video)
Halperin says he's working on distribution plans for "Wish You Weren't Here." He hopes to sell the film to "as many TV stations and networks around the world" as possible. The film also may be available online.
He just won't have many media outlets helping to spread the word about the film. He does have his own incendiary metaphor on the subject to counter Waters' rhetoric.
"If Roger Waters was wearing a white sheet and calling for the re-enslavement of African Americans he wouldn't get out of the arena alive," he says.
Photo credit: Michel Curi via Foter.com / CC BY