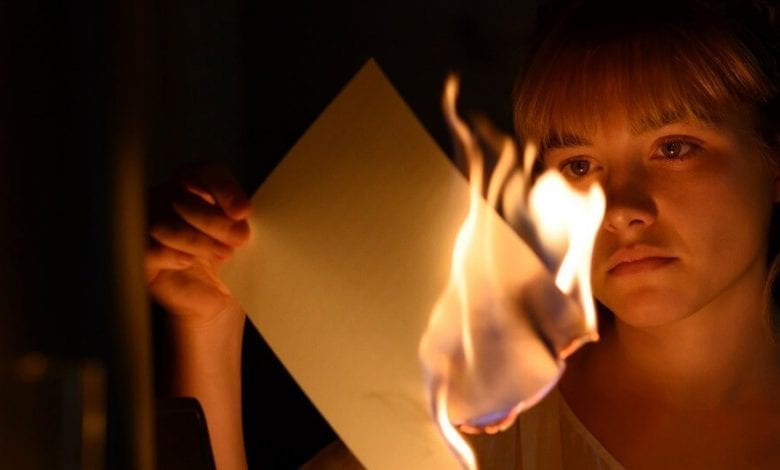 The year kicked off with the introduction of a new thought crime.
Men aren't allowed to ignore "Little Women" at a theater near them.
Yes, if a man lacks interest in the umpteenth version of "Little Women" (official count: 6 movies) it's problematic. Didn't see that coming, right?
LITTLE WOMEN - Official Trailer (HD)
Why would a lack of devotion to a 151-year-old book property matter?
Perspective: Dear men who are afraid to see "Little Women": You can do this. https://t.co/MAvIolpndW

— The Washington Post (@washingtonpost) January 1, 2020
Ask Washington Post scold, er, writer Monica Hesse. She's part of a new movement, perhaps started at The New York Times, where men aren't allowed to avoid a major motion picture that doesn't speak to their interests.
Part of the issue stems from the new version itself. Director Greta Gerwig ("Ladybird") turned the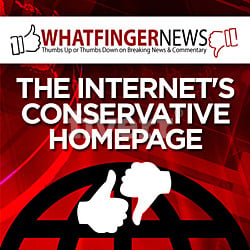 classic material into a treatise on modern mores. Here's how the liberal Entertainment Weekly captured Gerwig's re-imagining.
Purists might blanche at the strenuously modern brand of feminism the movie imposes here, and the generally contemporary air that swirls over all its carriages and top hats. If Gerwig's woke Women-hood verges on anachronism, though, it also feels fully loyal to the spirit of Alcott, a woman always well ahead of her time.
Unlike recent woke flops like "Charlie's Angels," "Little Women" is doing brisk box office for an adult-minded period film.
So why the bullying campaign?
RELATED: Chad Prather Fights Pushback for Political Views
Something similar is happening to "The Rise of Skywalker." The ninth and final film in the Skywalker saga sidelines Rose Tico, Kelly Marie Tran's character from "The Last Jedi." She appears in just a few brief scenes.
"Skywalker" reversed course on several themes started in "The Last Jedi," like reuniting the new trilogy's core characters – Poe, Rey and Finn. Rose's lack of screen time likely was part of that overhaul, since many found the character, and her convoluted story arc, annoying.
Rose's "disappearance" was obvious to anyone who saw the film during its opening weekend. The outrage mob didn't officially light its torches, though, until media outlets counted up the exact number of seconds Tran graces the screen.
Then media outlets pounced. Film scribes took the outrage further. They hounded "Skywalker" co-writer Chris Terrio about Rose's scant screen time. The same scribes found Terrio's answers unsatisfactory.
#roseticodeservedbetter She embodied love and hope in TLJ and taught us all one of the most quintessential Star Wars lessons we can learn pic.twitter.com/bTaeh6xpt3

— Lavender | year of the ratlo (@remembersolo) December 26, 2019
Now, media outlets are pushing for Rose to have her own Disney Plus "Star Wars" series. If it does happen, it'll be due to media bullying, not any massive grassroots movement.
We just saw similar bullying from Comedy Central. The channel's far-left "Daily Show" uncorked a Trump rally segment starring far-left activist, or rather comedian, Jordan Klepper.
The host of not one but potentially two failed Comedy Central shows mocked Trump supporters throughout the segment. Klepper picked the least informed Trump fans and peppered them with questions. Part of the routine found him mocking how no one had actually read the pivotal phone transcript tied to the impeachment debate.
One wonders if Klepper himself read it?
Jordan Klepper Fingers the Pulse of Trump Supporters on Impeachment | The Daily Show
That bullying tone also can be found in the new "trailer" for "Faith Based." The upcoming comedy follows a pair of filmmakers who decide to shoot a Christian film. Their logic? Even terrible Christian movies make money, so why can't they repeat that formula?
There's a kernel of a smart comedy there, a "Producers" for the 21st century. Only we've yet to see any actual footage from the comedy.
RELATED: 'Appalling' Authors Lash Out at PC Scolds
The team behind the film eschewed a typical trailer. Instead, we see the film's stars, Luke Barnett and Tanner Thomason, reading angry comments about "Faith Based's" premise from Fox News and Breitbart.com readers.
Faith Based Teaser Trailer (2020) | "Fox News"
What follows isn't funny or interesting. Poking fun at angry, ill-informed commenters could by comedy's lowest hanging fruit. John Nolte of Breitbart News says attacking those sites' readers is a weak cultural blow.
Imagine a similarly-themed story mocking Muslim readers reacting to a Islamic parody.
NOTE: The film makes its world premiere Jan. 18 at the Santa Barbara International Film Festival, but the movie's official web site looks like it cost $4.98. Maybe less.
Need another recent example of Hollywood-based bullying?
The Hallmark Channel found a lucrative niche, one that pays off on a consistent basis. The channel creates cookie-cutter Christmas originals, the kind other content provides avoid.
Recently, several media outlets scolded the channel for the content's lack of diversity. Where are the people of color? The gay romances? The Kwanzaa storylines?
Hallmark Dating Show - SNL
The channel creates the content it wants, responding to an obvious void in the marketplace. That's not enough for the media, which hounded Team Hallmark until it said, "Uncle."
The modern effort to wipe out bullying hails primarily from the Left, and in many cases it's a good and noble effort. It's interesting that progressive bullying finds so much support from Leftists in both Hollywood and media circles, though.