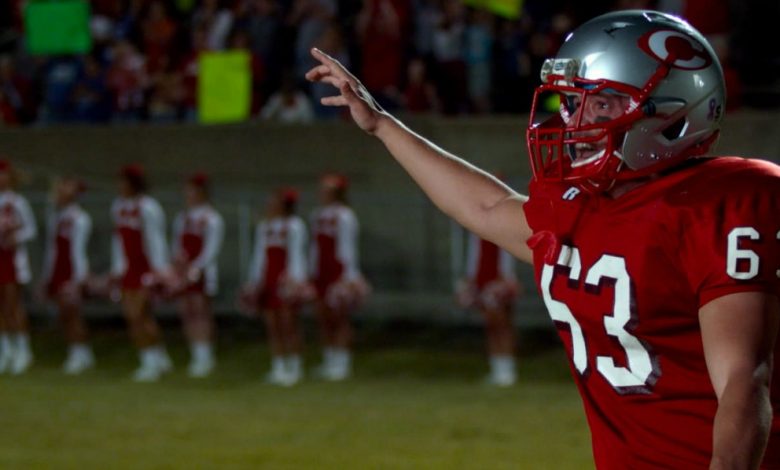 Character actor turned director Dylan Baker looks overmatched telling the tale of a high school football star who returns to the field after losing his sight,
The film's obviously tight budget doesn't help.
Just wait. Once the infection renders the main character blind, the film finds its purpose. What follows offers few surprises. It still hums with small-town kindness, a kiss of faith and two performances made better by how they work together.
23 BLAST Official Trailer (2014) Football Movie HD
High school football star Travis Freeman (Mark Hapka) wakes up one morning with swelling around his eyes. His doctor discovers an infection that requires immediate surgery. When Travis wakes up, the infection is resolved, but his optic nerve has been damaged beyond repair.
He's shattered, of course, and he lashes out at his parents who are trying to ease his transition into his new life. Slowly, he learns to adjust to his situation, but his old coach (Stephen Lang) isn't done with him quite yet.
"23 Blast" finds dignity in the most unlikely places. It's how Travis' mother tries to give her son room when she's dying to hold him close. Or the football team's gang of diehard fans who leave their loyalty on the field come game night.
And then there's the bond between Travis, a straight arrow, and his childhood chum Jerry (Bram Hoover), a talented kid with a wild streak. Jerry is the first one to remind Travis of the young man he was before the accident. Their scenes together are beautifully rendered, even if the script is by the book when it isn't dropping cliches across the football field.
The school's athletic director (Timothy Busfield) might as well be wearing a black hat, which is a shame since such a character would likely have mixed emotions about Travis' return to the field (assuming he has a fraction of a soul).
Lang, in comparison, acts as if he wants to deconstruct the heroic coach archetype. His performance, all low-key speeches and hardened glares, is the most poignant part of the film.
Faith plays a critical role in Travis' comeback, but Baker weaves that spiritual message into the story with a very light touch. And stay through the end of the film for a heartwarming revelation about a very special cameo.
"23 Blast" is awkward at times, and it could use some gridiron spit polish. It's still has enough more than enough heart where it counts.
DID YOU KNOW: Becky Ann Baker, who plays the main character's mobility coach, is the wife of director/co-star Dylan Baker.