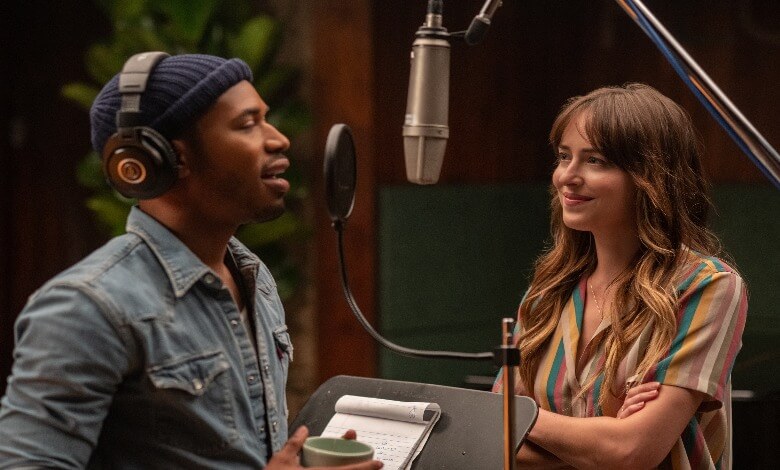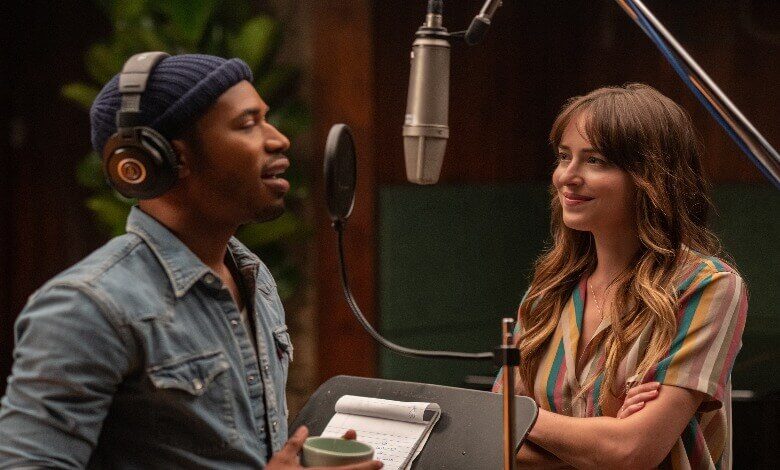 Tracee Ellis Ross leans into her character's diva DNA early in "The High Note."
The "Black-ish" star's Grace Davis is tough, bossy and brimming with her own self-worth.
Too bad "The High Note" can't cling to that persona. The musical drama packs plenty to recommend it, from another bravura turn from Kelvin Harrison, Jr. to music so rich you'll think you grew up blasting it from your speakers.
What's maddening is how "The High Note" can't escape that Feel Good FormulaTM. The screenplay shreds music industry tropes one moment only to pull its punches the next.
THE HIGH NOTE - Official Trailer [HD] - At Home On Demand May 29
Dakota Johnson stars as Maggie, Grace Davis' beleaguered personal assistant. She does everything for the boss, down to "wearing in" Grace's high heeled shoes. Maggie doesn't fear corns or bunions. She's a budding music producer who thinks being close to Grace will kick start a new career for her.
In the meantime she's getting to know David (Harrison), a singer-songwriter who doesn't know how good he could be given the right, wait for it, producer.
RELATED: 'Sing Street' is Your New Favorite '80s Movie
The Maggie/David connection offers a twist on what we initially expect. The two share palpable chemistry, and hearing them wax on about their musical passions is endearing, at least for a while. Their bond is reminiscent of the affection seen in "Begin Again," one of 2013's best films.
Too bad their story often gets shoved aside for other subplots.
Far better is how Maggie navigates Grace's complicated orbit. The superstar needs Maggie's real-world advice, but Grace often discards it with a wave of the hand. That tension represents "The High Note" at its creative peak. Part of that connects to the ego in play. Grace has decades of superstardom under her belt, and it's left some sizable marks.
Ice Cube portrays Grace's manager, a pragmatist eager to wring every penny out of Grace Davis, Inc. What about Grace's inner artist? Can she come out to play, too? Should she even bother?
"Love Myself" - From the Motion Picture THE HIGH NOTE - Official Music Video
For much of "The High Note" we're treated to an insider's look at fame and what it takes to stay on top. That finds Grace forgetting her roots, something Maggie gently nags her about. Their relationship demands a better script. What screenwriter Flora Greeson delivers isn't stale by any measure, it's good enough that we crave something meatier.
Oh, that persnickety formula again.
The film's trailer suggests director Nisha Ganatra of "Late Night" fame would inject that film's wokeness into "The High Note." That's blissfully not the case.
In one critical scene Grace mentions the number of female singers who thrived past their 40th birthday, a rant right out of the SJW playbook. Sorry, Grace, you lead a life richer than 98.26 percent of your fellow Americans. Drop the pity party.
Later, she plays the race card. Both moments play out as authentic and raw, a wounded talent lashing out. It's not woke. It's smart and character driven. It helps that Ellis Ross sells every second of it.
Less cerebral, by a country mile, is the third act's big twist. Yes, the reveal plugs into what we've already learned. It's still an unearned emotional "note."
What's undeniable is just how good "The High Note" looks, starting with Grace's fabulous ensembles and extending to the sheen blanketing the L.A. locales. You'll want to quit your job and move to Hollywood, if only to soak it all in.
The music matter, too, of course, with both Ellis Ross and Harrison belting out a number of catchy, compelling tracks.
It's enough to make you wish "The High Note" got a creative do over and replayed the last 20 minutes.
HiT or Miss: "The High Note" offers two stellar performances, fine music and enough flaws to stall its seductive embrace.