Industry News
Opinion
Grammys Silent on 'Kids in Cages' Crisis
Once again celebrities can't bring themselves to speak truth to Democrats in power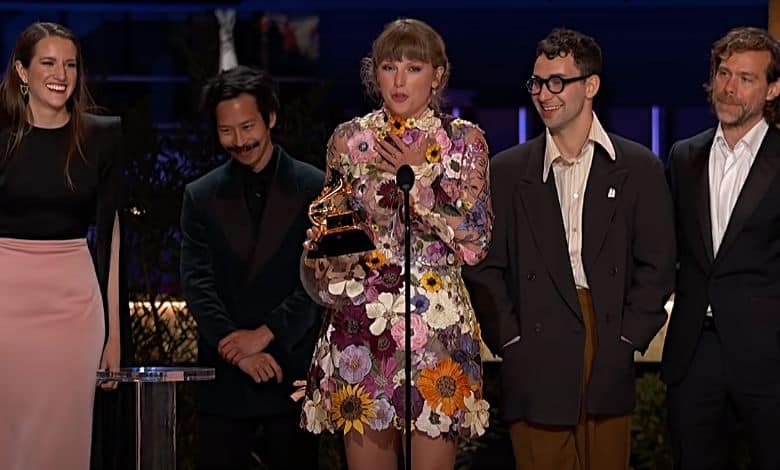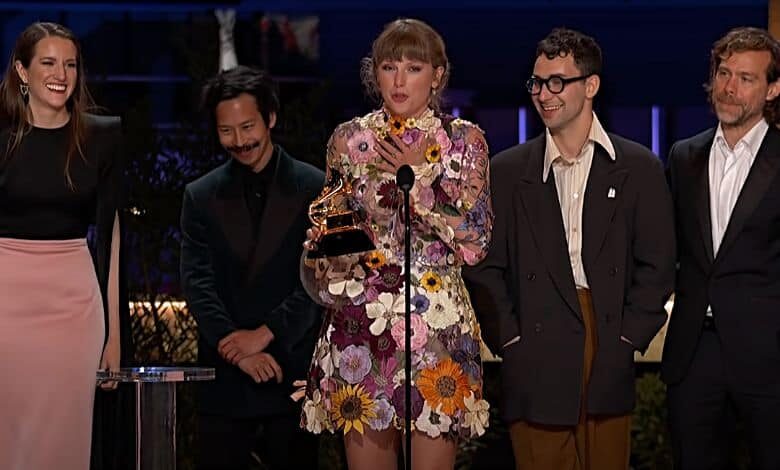 Celebrities had their big chance over the weekend to prove their "kids in cages" rhetoric was more than mere Trump Derangement Syndrome.
And they blew it.
The annual Grammys telecast featured plenty of Black Lives Matter sloganeering, from the songs performed to the stagecraft and speeches. The latter wasn't unexpected. The night featured an emotionally charged performance by Lil' Baby of "The Bigger Picture" fame. The Song of the Year award went to, "I Can't Breathe," a reference to George Floyd's fatal encounter with Minneapolis police.
What wasn't heard throughout the star-studded night was a peep of protest against the crisis along the U.S. Mexican border. President Joe Biden won't take direct questions on the matter, but even our corrupt press are taking note of the matter.
HOUSTON (AP) — The U.S. government plans to use the downtown Dallas convention center to hold up to 3,000 immigrant teenagers as sharply higher numbers of border crossings have severely strained the current capacity to hold youths, The AP has learned.https://t.co/ssKBXkeYkd

— Zeke Miller (@ZekeJMiller) March 15, 2021
The number of unaccompanied migrant children in US Border Patrol facilities, which are akin to jail cells and not intended for kids, has reached dramatic highs, documents show https://t.co/UGeWPa6DLa

— CNN Politics (@CNNPolitics) March 8, 2021
Meanwhile, Celebrity Nation is virtually silent on the subject. The Grammys merely highlighted the lack of concern for the immigrant children caged at the moment.
That wasn't the case during the Trump years.
Star after star after star raged against the situation, which is a tragic by-product of a broken immigration system by any reasonable measure.
DT is 100% responsible for traumatizing children with his barbaric policy of tearing them away from their parents. He's a racist who needs to feed his racist base. But America, in fits and starts, always bends towards decency and justice. VOTE!!

— Rob Reiner (@robreiner) June 17, 2018
Stars like Reese Witherspoon, Mindy Kaling, Alyssa Milano, Mark Hamill, Lin-Manuel Miranda, Judd Apatow, Kumail Nanjiani, Piper Perabo and Common have all denounced the policy. Oprah Winfrey wrote to her 42.7 million followers: "Babies torn from their parents. Can't stand it!"
Of course, we knew it was partisan sniping even back then. The Obama administration literally built the cages in question. Neither media outlets nor celebrities rose up in righteous indignation at the time.
They did when Trump took the White House, though, along with his harder-line stance on the border.
And now, again, celebrities are silent. They didn't mention the situation at the recently wrapped Golden Globes event. Now, with recent immigration headlines drawing a more frightening portrait of the crisis, they had the perfect chance to speak truth to power.
The stars, like Bartleby the Scrivener, preferred not to.
Yes, there are sizable differences between the Biden and Trump immigration policies.
Then and now, it was a complicated issue. The Trump administration incompetently implemented its "zero tolerance" policy, but it certainly wasn't snatching children like a depraved Gestapo. The fenced detention areas were built before Donald Trump had come into office. Only parents charged with entering the country illegally and who claim asylum after being apprehended were detained. Adults who opt not to be deported after entering illegally had to wait for adjudication of their case. While this happened, the law prohibited children from being held in the same detention centers as adults. This is done to protect children. It was then, and it is now.
That doesn't change the fact that there are thousands of children, right now, living in terrible conditions and suffering the kind of emotional scars celebrities screamed about during the Trump years.
A "staggering number" of migrant children detained at a Border Patrol facility in south Texas face overcrowded conditions, with some held for as long as seven days, lawyers who interviewed them on Thursday told CBS News.
Neha Desai, a lawyer representing migrant youth in U.S. government custody, said she interviewed children who said they were hungry, as well as minors who only showered once in seven days.
"Some of the boys said that conditions were so overcrowded that they had to take turns sleeping on the floor," Desai added, citing interviews with nearly a dozen unaccompanied migrant children held at the Customs and Border Protection (CBP) holding facility in Donna, Texas.
It's the similar situation regarding the sexual assault allegations hurled at New York Gov. Andrew Cuomo. Hollywood helped super-charge the MeToo movement following Harvey Weinstein's fall from grace. They segued from that producer's criminal acts to speak out against other sexual assaults, an overdue cultural reckoning.
That wasn't all.
Stars marched, and marched, for four years against President Trump for multiple allegations lodged against him over the years. They similarly screamed against Brett Kavanaugh's nomination for the Supreme Court based on the flimsiest of decades-old allegations.
The same celebrity class stayed mum, though, as Joe Biden became the Democrat's presidential nominee after former staffer Tara Reade lodged highly credible allegations of sexual assault against him.
Now, with the Cuomo allegations piling up, the same stars can't spare a syllable about the disgraced New York leader.
That's not wholly true. Far-left comic/activist Chelsea Handler admitted recently she's no longer crushing on Cuomo like last year.