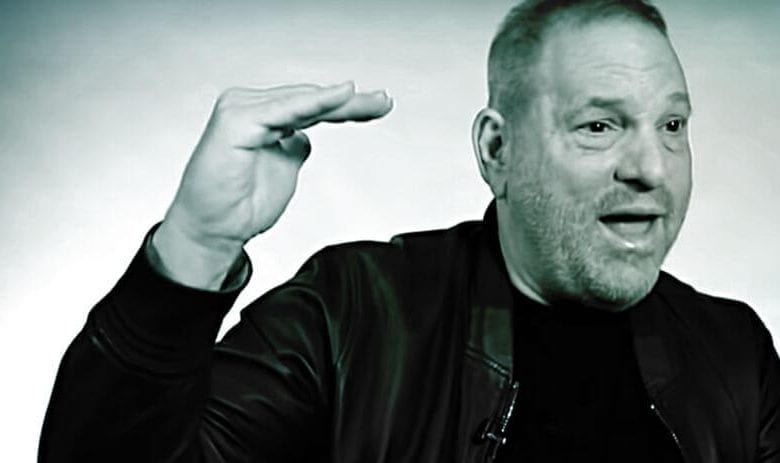 A Hollywood journalist shared a curious Tweet following Harvey Weinstein's guilty verdict this week.
Veteran reporter Kim Masters flooded her social media account with messages tied to the mogul's downfall, including the following reveal:
20 years ago, Harvey told me when a woman says the sex wasn't consensual, "Sometimes you have to write a check." Turns out sometimes you have to go to prison.

— Kim Masters (@kimmasters) February 24, 2020
The message quickly inspired blowback, including those who wondered why Masters stayed quiet when she knew enough about Weinstein's behaviors behind the scenes.
And 20 years ago, you laughed and did nothing.
Today, you're NOT ashamed of your complicity?

— Darleen Click #RepealAB5 #PassAB1928 (@darleenclick) February 25, 2020
Masters got defensive, steering users to Ronan Farrow's account of attempting to bring down Weinstein in a complicated media landscape. Farrow doggedly pursued the story, even when his bosses at NBC spiked it.
Farrow deserves plenty of credit, no doubt, as do the women who spoke out against Weinstein's monstrous acts.
Ronan Farrow on exposing Harvey Weinstein
The Weinstein downfall remains a stain on entertainment journalism.
A number of Hollywood players knew Weinstein was a monster. Brad Pitt learned from first-hand accounts from his then-girlfriend Gwyneth Paltrow. Quentin Tarantino heard similar stories from Mira Sorvino and Uma Thurman.
"I knew enough to do more than I did," Tarantino later said. Sound familiar, journalists?
"Family Guy" creator Seth Macfarlane knew enough about Weinstein to slam him with a cutting joke while hosting the 2013 Oscars ceremony.
"Make no mistake, this came from a place of loathing and anger," Macfarlane said later. It also didn't make an iota's worth of change, did it?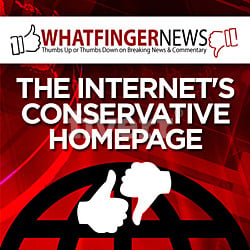 It's also worth noting how the same entertainment journalists who waited, and waited, to tell the Weinstein story also hid his damaging ties to Hillary Clinton.
Some have vaguely pressed the former First Lady on Weinstein's contributions to her past campaigns, but little is said of her other ties to Weinstein.
Actress Lena Dunham and journalist Tina Brown both say they tried to warn the Clinton team about Weinstein's vile actions. Clinton, like too many journalists, ignored those warnings.
RELATED: Olivia Munn: Tarantino Got a Pass on Weinstein's Behavior
Even worse?
Farrow says a Clinton aide attempted to nudge him off the budding Weinstein story. Has any journalist doggedly pressed Clinton on these details?
It's ironic that Masters' Twitter account is flooded with accusations against President Donald Trump. Sounds like she's all in favor of investigating the president and making sure he isn't allowed to break the law or the public's trust.'
That's what a good journalist does.
Yet she's defensive about her Weinstein coverage, suggesting it just wasn't possible to bring the man down until enough people spoke out.
Anyone spot the irony? We've seen journalists spend three plus years hurling every possible allegation against President Trump without fear of reprisal. The vast majority of those allegations proved either untrue or unfounded.
Remember The Mueller Report?
Yet the biggest open secret in Hollywood stayed a secret for decades. How many actresses crossed Weinstein's toxic path during that span?
RELATED: Comic Goldthwait on Hollywood and Weinstein: 'They Knew'
Journalists defended the lack of Weinstein reportage on some credible grounds. The movie mogul threatened litigation against journalists who got too near the truth. That's a considerable threat, but it's similar to one a president, any president, can wield when staring down a truth-telling media.
So is it enough reason to stand down?
Did reporters fear losing access to Weinstein's galaxy of stars if they pushed too hard? Perhaps. Should that have mattered given the stakes in play?
Of course not.
Open secrets, such as the media's similar inaction regarding the late Jeffrey Epstein, shouldn't happen in our expansive media landscape. The fact that Weinstein thrived for so long is a legacy both Hollywood and entertainment journalists must live with, and it's hardly a time for either group to do a victory lap.
Journalism was largely responsible for keeping the Weinstein story buried for years. https://t.co/jz7eJN4MH6

— neontaster (@neontaster) February 24, 2020
If "journalism" as the Left practices it mattered, Weinstein would have been stopped decades ago.

— Nick Searcy, INTERNATIONAL FILM & TELEVISION STAR (@yesnicksearcy) February 24, 2020