Opinion
Confessions of a Burned Out Film Critic
Woke on steroids. Inferior product. Sequelitis. Or is something else in play?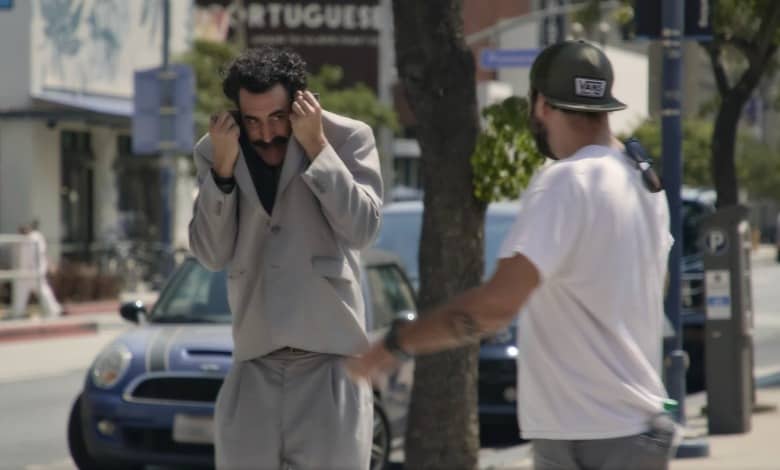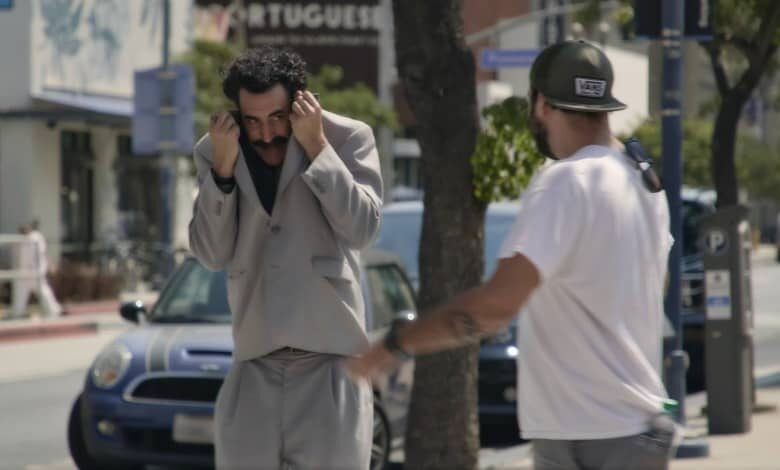 I always thought reviewing films for a living was like playing centerfield for the New York Yankees.
The former offers far less money, of course, but both were dream jobs on paper.
Still, my early days as a critic introduced me to a veteran scribe who seemed to hate that "dream." I joked that he had a stamp on his desk with a "one-and-a-half star" rating he'd smack on every third review. Even Oscar-winning movies earned that honor.
Have I become that critic?
A little personal background is in order.
F*** Cancer
Roughly one year ago my wife was diagnosed with breast cancer. That, combined with the enduring pandemic, changed our family forever … along with my outlook on film.
Sure, I'd still screen most new releases and as many awards season DVDs as possible. I didn't love-love that experience like most years, though.
Instead, I craved escapism in the form of:
Horror movies
Thrillers
B or C-grade genre films
Movies so bad they're glorious (think "Ice Cream Man" or "Jack Frost")
My personal time found me watching those movies, not the serious fare reputable film critics crave. I needed cinematic adrenaline, stat, so I scoured Amazon Prime for any genre film I could find.
Regrets, I've had more than a few. Still, they offered their own form of therapy.
Mother's Day Official Trailer #1 - Rebecca De Mornay Horror Movie (2011) HD
My wife successfully completed her final cancer-related surgery a few weeks ago. The pandemic isn't over, but between vaccines and promising new medications we may be nearing that magical moment.
And yet my movie malaise endures.
Is Hollywood Its Own Worst Enemy?
Is it me? Did I became that cranky critic from my early days in the business? My wife teases me about it, and I can't dismiss it out of hand. Any job, even the best of the best, can offer too much of a glorious thing.
It's more complicated than that, though.
I blame Hollywood, for starters. While the small screen continually cranks out invigorating fare like "Ted Lasso" and "The Mandalorian," much of what makes it into theaters is dispiriting, cold or downright disappointing.
Each year makes it easier to compile a "Worst of" movie list. Two years ago, I made a rough draft of that list by mid-Summer. And this year is worse. I can't wait to re-torch "Shadow in the Cloud," "Walking with Herb," "Malignant" and more come year's end.
Shadow in the Cloud Trailer #1 (2021) | Movieclips Trailers
The "Best of" lists? Now, that's complicated. I'm gonna need a minute.
It's also frustrating to see inferior product earn raves for sending the "right" message. There's no better example than "Borat Subsequent Moviefilm," a ghastly sequel to one of the 21st century's best comedies. Critics ladled praise on the film for its anti-Trump stance as much as any comedic peaks. I'm sure of it.
The woke revolution hasn't helped, of course.
Too many movies genuflect to Identity Politics first and foremost, leaving solid storytelling behind. Consider "Eternals," a project that put far more thought into checking diversity boxes than shaping characters we can't wait to see on screen again.
Other woke productions baldly take us out of the experience to wag their fingers at us. I long to be lost in a movie, not reminded I'm watching one eager to change my heart and/or mind.
The pandemic-inspired delays also soured me on the joys of movie watching a bit. Did we really wait an extra year to be under-whelmed by both "Black Widow" and "No Time to Die?" It's been six years since the last Bond adventure, and the new film features one of the worst 007 villains … ever.
RELATED: Roeper Says Critics Graded Lady 'Ghostbusters' on a Curve
Audiences like me are also part of the problem.
I've got a screener of Disney Plus' "Home Sweet Home Alone" in my inbox right now, and chances are I'll watch it before checking out a lesser-known indie title.
Others follow a similar mindset when it comes to familiar brands.
The public may be aghast at Hollywood's reboot mania, too, but more often than not those projects draw enough eyeballs to justify the expenses. The same often isn't said for ambitious fare like "The Last Duel," "Chaos Walking" and other originals that bombed at the box office.
We Hate You … But Come See Our Movies!
The stars themselves often make tracking Hollywood a chore. I never mind if an actress disagrees with my political world view. I'm a grown up, and I'll spend two hours in a darkened theater with an Oscar winner like Angelina Jolie (or Brad Pitt, to be inclusive) any day.
Still, seeing an entire industry stand down as Cancel Culture savages free expression is more than disappointing. It's maddening.
Some of those same stars lecture the people who make their livings possible in the surliest of ways, another reason to view Hollywood product with a measure of disdain.
Still, the moment my fanny settles into a theater seat I'm rooting for the next "Gone with the Wind" (maybe that's a bad example given its problematic status, but you get the idea).
This year offered glimmers of hope. "Riders of Justice" delivered the most unexpected treats so far, and "Free Guy" offered pure escapism, unfettered by messaging or finger wags. "Shang Chi" proved the MCU can still hit some high notes, if not from start to finish.
And the sheer joy that "Once Upon a Time … in Hollywood" delivered two whole years ago hasn't faded from this critic's memory.
View this post on Instagram
Now, that's a movie.
A Better Tinsel Town Awaits?
There is some good news on the horizon.
Ticket sales haven't bounced back to their pre-pandemic levels, forcing studios (at least in theory) to make better films to lure audiences back in.
Call it Capitalism 101.
The continued decline of the Oscars as a cultural standard bearer could mean fewer films that adhere to its restrictive template (think endless biopics, progressive lectures and scenery-chewing exploits).
And, if the pandemic truly ends soon, filmmakers may take a page out of my family's playbook. Life is beautiful, and it's about time we reminded friends and strangers alike of that simple truth. Uplifting films are ripe for a comeback.
For now, I'll keep forcing my mind wide open for every new title and remember even the greatest centerfielders age out of the gig before their 40th birthday.
At 53 I'm just getting started, and I'm always one great movie away from remembering why I signed up for the gig.