Industry News
Opinion
Users Target 'Home Sweet Home Alone' Reboot, Trash Trailer
The Disney+ original gets hammered on YouTube - 'looks like a parody trailer'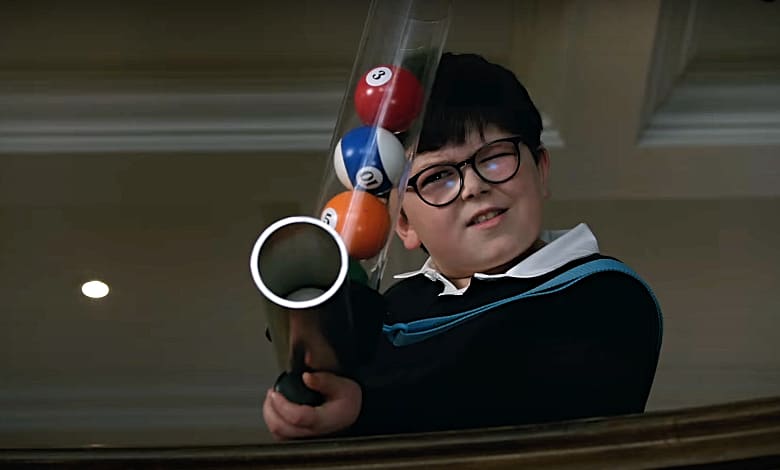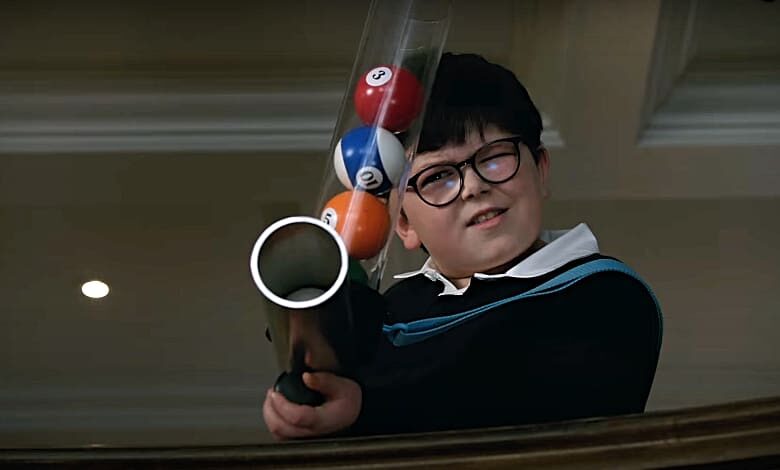 'Twas the month before Christmas, when all through the web. A new trailer was stirring, with a fresh faced celeb…"
Our first look at "Home Sweet Home Alone," the reboot of the franchise which stalled out at 2012's "Home Alone: The Holiday Heist," is now available on YouTube.
Home Sweet Home Alone | Official Trailer | Disney+
The teaser, starring "Jojo Rabbit" scene stealer Archie Yates in the Macaulay Culkin role, finds our hero squaring off against a new pair of burglars.
Yes, that's Ellie Kemper and Jeff Rob Delaney taking over for the original "Wet Bandits" (Joe Pesci, Daniel Stern) from the 1990 original.
Yates plays Max, a precocious 10-year-old left behind when his family jets off to Japan for the holidays. How the film addresses the modern day wrinkle – a lad like Max likely has a phone, iPad or other device to connect with the adult world – has yet to be revealed.
What YouTube viewers have seen so far, though, hasn't impressed them. In fact, the trailer's "ratio" stands at a ghastly 21K positive to 84K negative.
Ouch.
And that's before you sample the clip's comment section. Suddenly, that ratio sounds kind. Here's a sampling of the cutting remarks left below the trailer.
This genuinely looks like a parody trailer.
The dislike ratio gives me faith in humanity. Thanks y'all.
This is it, folks. Hollywood has officially reached the BOTTOM of the barrel.
Let's not call it "Home Sweet Home Alone" because that would be disrespectful to Home Alone. From now on we call it, the Disney Remake No One Wanted, or DRNOW for short.
Tell me it's a cash grab capitalizing on our beloved childhood memories without telling me it's a cash grab capitalizing on our beloved childhood memories
At least we were spared … "from the director of 'Dirty Grandpa..."
A smattering of users vowed to give the film a chance, but most commenters piled on the cruelty.
The reboot won't feature Culkin, even though he wished the new franchise players all the best on social media.
Hey y'all. Just a heads up since I've been getting this question a lot today:
I am NOT in the new Home Alone reboot.

I wish all involved the best of luck though.

— Macaulay Culkin (@IncredibleCulk) October 13, 2021
We will see a cameo from Devin Ratray, who played older brother Buzz in the original film.
All snark aside, there's a very good reason Disney thinks a new "Home Alone" is a wise investment. For all the caterwauling over reboots, remakes and the like, audiences typically line up to give them a look.
It doesn't always work, witness flops like "Terminator: Dark Fate" and "Charlie's Angels," which let the woke overwhelm any nostalgia factor. Audiences still give more attention to repurposed properties than original fare.
We're all part of the problem, and we're not willing to take a collective stand against needless remakes.
"Home Sweet Home Alone" bows Nov. 12 on Disney+.