Lists
6 Great Directors Who Gives Film Lovers Hope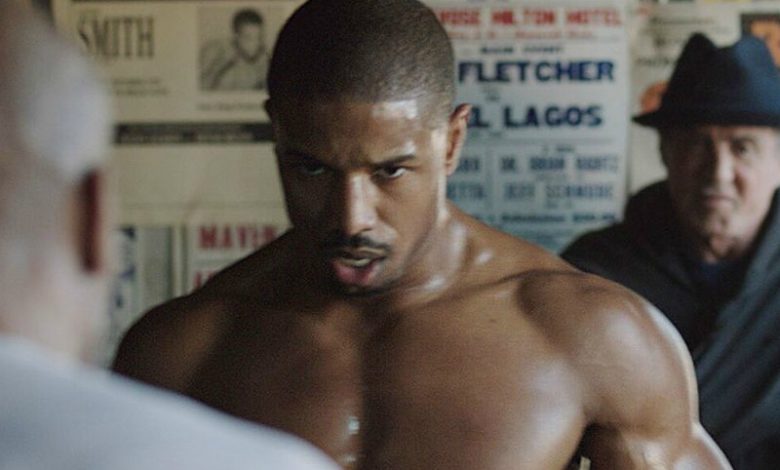 Remakes. Reboots. Sequels. Re-imaginings. Today's directors are often boxed in by commercial demands.
And it's getting worse.
A new "9 to 5" is in the works. The all-female "Oceans 11" remake drops this Summer. We'll soon see not one but two "Star Wars" spin-off series. This week we learned Chris Hemsworth may star in a "Men in Black" spin-off.
It's enough to make you Netflix, chill and pine for more creative offerings from the Hollywood dream factory.
The news isn't all grim.
A group of young(ish), talented filmmakers is here to give us hope. Some are fresh faces. Others are finally getting the attention they deserved all along. And one just delivered the blockbuster so potent it made "wakanda" the coolest word in pop culture.
If you haven't seen films by these six directors yet, rush right out and give them a tumble. And, best of all, wait for what else they have in store for us.
S. Craig Zahler
Who? Zahler has but three films to his credit, and he spent much of his early career playing metal music. He gave filmmaking a go starting with the 2015 oater "Bone Tomahawk." Kurt Russell's revisionist western proved smart and nasty, a chilling look at the oh, so dangerous west.
Bone Tomahawk Official Trailer #1 (2015) - Kurt Russell, Patrick Wilson Movie HD
Zahler followed up that minor gem with something more profound. "Brawl on Cell Block 99" is a mesmerizing tour de force for Vince Vaughn. It's also the best movie utterly ignored last year. His third feature, "Dragged Across Concrete," is a minor step backwards. It's still well worth your time.
Three very different films unified by a unique and fiery talent.
Ryan Coogler
The indie auteur dazzled critics with his 2013 debut "Fruitvale Station." He wasn't the first director to tease film scribes. What he did next was extraordinary. Coogler picked the "Rocky" franchise up off the canvas and made it a winner. Again. "Creed" nearly earned co-star Sylvester Stallone an Oscar and certified Michael B. Jordan's star status.
Creed - Official Trailer [HD]
Coogler's encore? "Black Panther." 'nuff said.
Damien Chazelle
Too many Oscar bait films lack the passion to connect beyond the critical crowd these days. Not "Whiplash." The 2014 gem offered a blistering look at the creative process, earning J.K. Simmons his first Oscar.
Whiplash TRAILER 1 (2014) - J.K. Simmons, Miles Teller Movie HD
Chazelle's next film married our collective love for movie musicals with some 21st century truths. Audiences aren't necessarily eager to see characters break into song at a moment's notice. So "La La Land" split the difference, delivering great songs within the context of a stable narrative.
The film came thisclose to winning Best Picture last year following EnvelopeGate.
His latest, "First Man," isn't drawing a crowd at the box office. That's a shame, since it's an exceptional take on Neil Armstrong's historic moon walk.
Chazelle's first film, 2009's "Guy and Madeline on a Park Bench," got zero attention. Since then, he's been all aces.
Patty Jenkins
This director's first film snagged its star an Oscar. So naturally Hollywood threw every smart script it had at Jenkins following "Monster."
Not exactly.
Monster Official Trailer #2 - (2003) HD
She retreated to the small screen, helming celebrated fare like "The Killing," "Entourage" and "Arrested Development." Blame personal choice or the industry's entrenched sexism. Either way, Jenkins' return to the big screen came last year with "Wonder Woman."
That film didn't luxuriate in politically correct hype like a certain "Ghost" project the year before. It delivered everything we crave in a superhero film … and more. Now, she's busy prepping the sequel, and it's clear she deserves to finally get her fingers on the best scripts around.
Jason Hall
Hall has a good excuse for not getting behind the camera earlier. He worked as an actor for some time, appearing in projects like "Game Day" and TV's "Buffy the Vampire Slayer."
He eventually switched gears, helping pen the forgettable Harrison Ford feature "Paranoia." Then Hall connected with screen legend Clint Eastwood for a biopic about Chris Kyle. Their partnership led to "American Sniper," the Oscar-nominated smash that shocked every Hollywood observer.
Hall's directorial debut managed to match "Sniper" for artistic excellence even if audiences stayed far, far away.
Thank You For Your Service - In Theaters October 27 - Official Trailer (HD)
"Thank You for Your Service" delivered the kind of raw, expertly calibrated emotions that often yield Oscar glory. Nothing of the kind ensued, but that doesn't diminish his achievement.
J.C. Chandor
Capturing capitalism on screen is even harder than starting your own business. Chandor channeled our financial system at its worst with his directorial debut, 2011's "Margin Call."
If that weren't challenging enough, Chandor's sophomore efforts essentially had a cast of one with little dialogue. The 2013 thriller "All Is Lost" showed a young filmmaker using those restrictions to his benefit.
Star Robert Redford didn't even score a Best Actor nomination for the role, to the Academy's shame.
All Is Lost Official Trailer #1 (2013) - Robert Redford Movie HD
"A Most Violent Year" followed, and while critics lavished praise on the drama audiences didn't flock to the film. They may the next time around. Chandor's talents are considerable, the kind sure to win more mainstream support sooner than later.