Industry News
'Doctor Strange' Director: American Christianity 'Racist'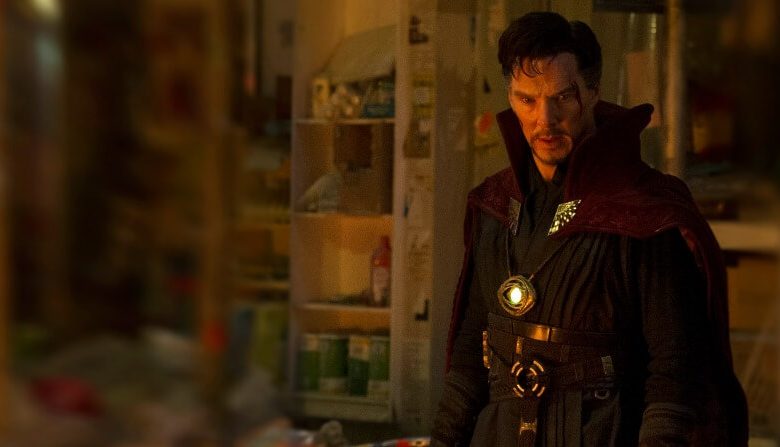 Director Scott Derrickson has a funny way of ringing in a national holiday.
Derrickson's resume includes a number of respected films including "The Exorcism of Emily Rose" (2005) and "Sinister" (2012). That changed when he co-wrote and directed the 2016 smash "Doctor Strange." The MCU entry shook up the superhero formula just enough to score big with critics and fans alike.
That catapulted him into the big leagues, and deservedly so. He might have lost some admirers over the holidays all the same.
Derrickson fired off the following Tweet on Thanksgiving Day.
Christians put Trump into office, because mainstream American Christianity is racist, greedy, and nationalistic — things Christ was vehemently against.

So don't ever call me an Evangelical. In fact, don't even call me Christian unless you know what I mean by that.

— Scott Derrickson (@scottderrickson) November 25, 2017
One Christian defended his faith with facts, saying American Christians give more to charities than their secular peers. Derrickson's response doubled down in dubious fashion.
"So when you give to the needy, do not announce it with trumpets, as the hypocrites do in the synagogues and on the streets, to be honored by others." — Jesus Christ, Matthew 6:4 https://t.co/eGGqcDQ23B

— Scott Derrickson (@scottderrickson) November 25, 2017
Other Twitter responders fired back, too. Here's just one example:
Trump ain't a Clinton.
That's why we voted for him. Period.
Get off your high horse, pal.

— Rob Laurich (@rlaurich) November 25, 2017
Note: The message in question is screen capped below in case Derrickson decides to take it down.