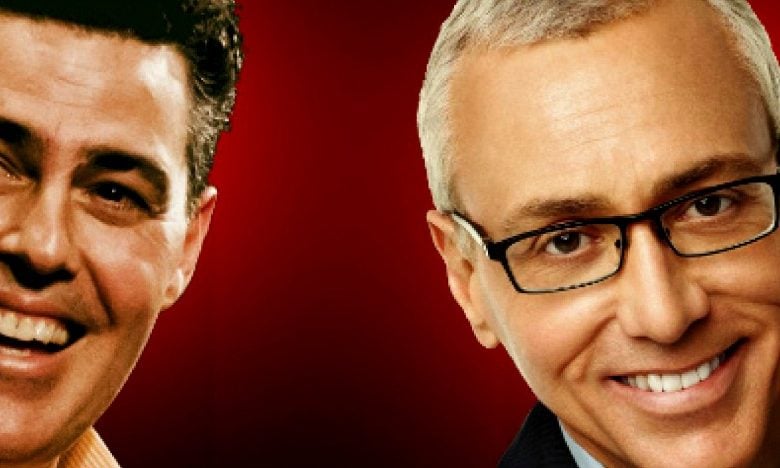 Dr. Drew Pinsky wouldn't be the first media celebrity to rush to Milo Yiannopoulos' defense.
"If he believes the things he's saying, I'm not inclined to support him," the former "Loveline" host said on the Feb. 27 edition of "The Adam and Dr. Drew Show."
Yiannopoulos' brand of conservatism divides the right, infuriates the left and inspires "anti-fascist" types to torch property should he dare to speak on campus.
Berkeley riots backer proud of shutting down 'fascist' Milo
Dr. Pinsky put all of that aside during the recent podcast chat.
"The way he's being portrayed in the press is really bothering me," he said, a conversation that started with the now ex-Breitbart employee and veered directly into the current "fake news" debate.
"I always thought of him as a comedian," Dr. Pinsky began of Yiannopoulos.
"He is, actually, the male, gay, right-wing version of Arianna Huffington," Carolla says. "She would show up with these pre-canned jokes … she was skillful at getting them out with Bill Maher."
"It seemed spontaneous," Carolla said. "He has his jokes … once we get into that realm he puts them out there."
FAST FACT: Dr. Drew Pinsky Sang the National Anthem March 26, 2016 before the L.A. Kings hockey game in the Staples Center.
The hosts segued into the recent imbroglio regarding Yiannopoulos' comments pertaining to pedophilia.
"He is quoted as saying, older man, a younger boy can be life affirming if you're gay or something," Dr. Pinsky recalled. "People went, oh my God, he's a pedophile. And he went, excuse me, I misspoke, I'm not a pedophile. In fact, I've gone after pedophiles. Of course, I didn't mean a boy, I misspoke, and that's that."
Why are people surprised that Mr. Trump is able to make headway with the 'fake news' thing?
How did reporters handle the situation?
"The press ignores the truth, accuses him of lying when he tries to clarify what he means," Dr. Pinsky said. "Now, the headlines are, 'CPAC cancels for pedophile support,' as opposed to 'seeming pedophile support.'"
"The headline is untrue … it's factually true that he was canceled for the pedophilia comments but the actual truth is obscured," he says.
RELATED: Carolla to NY Times: 'No One Gives a S*** About You'
It's part of a bigger problem staining the media these days, the doctor alleged.
"Headlines have become totally false. Why are people surprised that Mr. Trump is able to make headway with the 'fake news' thing? They're false. They're deceptive and false."
And it's not just the headlines that mislead, he continued, referring to a mainstream media story on the kerfuffle in question.
"The body of the article in which [Yiannopoulos] tries to reset, they ignore it, demean it, minimize it. At least they put it in, but they call it basically that he lied and tried to talk his way out of it," he said.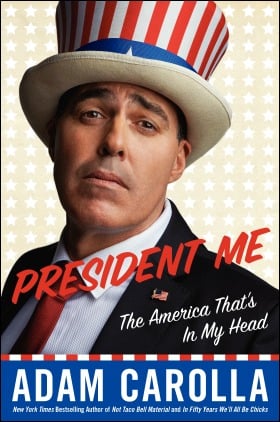 Carolla recalled how the media pulled a similar stunt with him. He was asked in 2012 who was funnier, men or women? He explained that men were, and the press immediately warped the comments to mean something different.
Case in point: AV Club: "Adam Carolla Doesn't Think Women Are Funny." Or Gawker: "Female Comedians Respond to and Disprove the Pesky 'Women Aren't Funny' Claim."
Carolla recalled a chat he recently had with his wife about the podcaster's documentary films.
"She gives me a speech. 'Maybe one of your documentaries … would get into Sundance if everyone didn't think you're a douche,'" she told him.
Why?
"If you didn't say women weren't funny," his wife told him. "I didn't say women weren't funny. She says, 'I know, but that's how it goes.'"
RELATED: How Carolla's 'War' Captures Capitalism at Its Best
Carolla recalled the true story behind the media meme.
"I was asked the question, who's funnier, men versus women? If you gotta pick one … that's what was pushed to me. I said men are funnier because of my experience, and it's a biological thing," he said. "We get laid that way. [Women] don't get laid that way. Phyllis Diller didn't need a sense of humor to get laid …  Adam Sandler needs a sense of humor if he wants to bang a model."
He added that comics like Sarah Silverman and Kathy Griffin "are funnier than any guys I went to high school with."