Industry News
'Entourage' Creator Flees Crime-Infested L.A.
Beloved HBO bromance doubled as a love letter to the City of Angels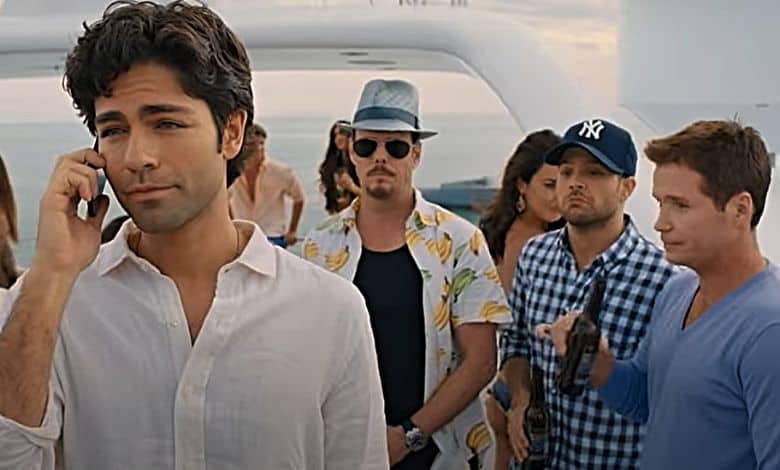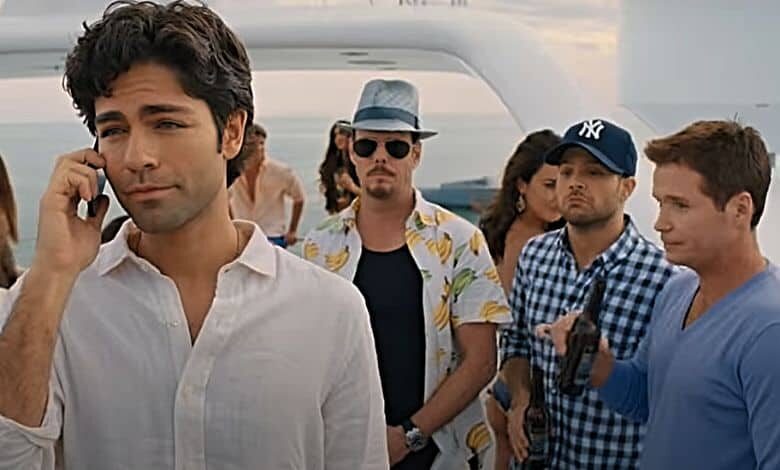 "I'm done with Los Angeles."
It's a line that's becoming more and more common as the city's soft-on-crime policies, mixed with inflation, create an air that's becoming insufferable for many residents.
Joe Rogan and Elon Musk made headlines when they ditched California for Texas. Others have followed suit, creating an undeniable trend of folks leaving blue states for red states like Florida and Tennessee.
The latest to share his departure is "Entourage" creator Doug Ellin, and his announcement feels more of a condemnation than others.
The HBO series, after all, filmed in Los Angeles for eight seasons. The show followed a group of East Coast boys making it big in Hollywood. The series captured both brotherhood and wish fulfillment, two things that seemed perfectly suited for the city of palm trees, stars, adventure and beautiful women.
Entourage - Official Main Trailer [HD]
"Entourage" plays like an advertisement for Hollywood. Ellin's announcement confirms that much of what was depicted on the laid-back comedy officially belongs to the history books.
"I'm going to the desert and I'm not coming back," Ellin said on a recent episode of "Victory! The Podcast."
Fox News reports that California recidivism is directly tied to soft-on-crime policies.
A California district attorney has found that more than 70% of criminal suspects released on $0 bail between 2020 and 2021 in his county committed new crimes.
Ellin isn't the only one feeling the burn.
"Entourage" co-stars Kevin Dillon (Johnny 'Drama' Chase) and Kevin Connolly (Eric 'E' Murphy) regularly share concerns about the state of the city on the podcast.
"I think something's got to be done," Dillon said, after noting the mass of tents for homeless people in the city during the conversation about Ellin's decision.
"Victory! The Podcast" is not a political venture by any means. Ellin and his co-hosts will often mock political correctness, but they are open about being apolitical.
The trio's disgruntled feelings about Los Angeles represent a dissatisfaction larger than politics. These aren't three guys sitting around talking about policy or how to vote in the upcoming midterms. They're trying to make each other laugh, but they can't ignore the state of the city that once was the backdrop for their hit show.
Actor Frank Grillo is speaking out about the senseless murder of his beloved boxing trainer … and he's not pulling punches when it comes to what he views as L.A.'s crime problem. https://t.co/FwlnDcOo3g

— TMZ (@TMZ) August 20, 2022
By contrast, look at the way "Superbad" star Seth Rogen responded to someone complaining about Los Angeles crime. The "Long Shot" star recommended keeping valuables out of one's car because break-ins are just part of the price to pay living in a "big city."
That's called indoctrination, folks.
Ellin clearly missed the memo on dismissing L.A. crime. The show runner who inadvertently served as one of the city's biggest promoters is going, and he's not coming back.
"It's literally insane between home invasions and cars being stolen," Ellin said, adding how there are shootings almost every day.
Life at Victory summed up in less than a minute! @fictoapp is killing it! pic.twitter.com/OvMSzX16yG

— Victory The Podcast (@victorypod) May 1, 2021
Ellin isn't done with show business. He's got a pilot called "Ramble On" starring Connolly, Dillon and Charlie Sheen he's looking to pursue as a series. The show will depict a more modern Los Angeles with the three actors playing versions of themselves.
Even if that show goes forward though, it's still not enough of an allure to bring the "Entourage" mastermind back.
"You're really just done with LA?" Connolly asked Ellin on the podcast.
"Yeah, yeah," the "Entourage" creator said.
"What happens if the show goes?" Connolly asked.
"Then I'll get a hotel. I'm not going to live here. I'm not going to raise a kid in LA … It's a different town," Ellin said.
Zachary Leeman is the author of the novel Nigh. He has covered politics and culture for Mediaite, LifeZette, and others.