Industry News
D'Souza's 'Trump Card' Rushes to Top Spot on iTunes, Amazon
The filmmaker's latest docudrama targets the Left's zest for socialism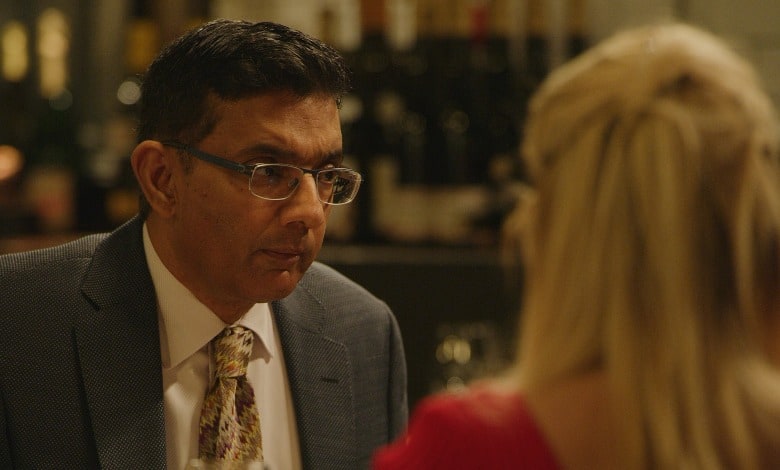 Author Dinesh D'Souza is the Rodney Dangerfield of documentary filmmakers. He doesn't get no respect from critics.
D'Souza's last two docudramas, "Hillary's America" and "Death of a Nation," scored 4 percent and 0 percent "rotten," respectively, at RottenTomatoes.com.
The general public, or at least right-leaning America, defiantly disagrees. The latter films both scored 80 percent or higher "fresh" with the site's users, and his films routinely snag more sales that the vast majority of documentary films.
"2016: Obama's America" remains one of the top selling political documentaries of all time.
And it's happening again.
EXCLUSIVE: Watch the OFFICIAL Trailer for "Trump Card"
D'Souza's new film, "Trump Card," debuted Oct. 9 with a scathing look at the modern progressive movement. It also savages Hunter Biden, the former Vice President's troubled son whose shady business dealings are downplayed by the press.
D'Souza's work pulls nary a punch, using a very Michael Moore-esque approach to guide viewers through his assessment.
The movie features dramatic recreations of historic events along with D'Souza describing why socialist policies would bring ruin to America.
Team D'Souza planned to bring "Trump Card" to 1,000 or so theaters nationwide, but the pandemic forced the marketing team to switch gears. Now, the film can be rented at iTunes, Fandango and other movie streaming outlets.
The early indicators tell us D'Souza's appeal endures.
RELATED: PEN America Won't Stand Up for Free Expression
As of Oct. 10 "Trump Card" is the number one movie on the iTunes charts, ahead of Disney's "Mulan" which boasts a massive marketing machine behind it as well as the Disney brand. The latter film has been out for a few weeks, to be fair, but "Trump Card" is also lapping newer releases like Jessica Chastain's "Ava" and "The Doorman" with Jean Reno and Ruby Rose.
The news is similarly strong for "Trump Card" over at Amazon. The film's DVD sits at the top of the "Movies and TV" chart on the gargantuan consumer site.
In my newest movie, TRUMP CARD, @MrAndyNgo exposes the truth behind Antifa:

"Anyone who pushes back is deemed a fascist."

Now available on DVD, on demand starting TOMORROW! https://t.co/GuA1lufLj2 pic.twitter.com/dInT6S3Y2T

— Dinesh D'Souza (@DineshDSouza) October 8, 2020
It helps that "Trump Card's" message isn't being addressed across major news outlets or Hollywood. That gives D'Souza an advantage, but it comes at a considerable cost.
His conservative views put a critical target on his back, for starters. Few mainstream media outlets happily feature D'Souza in feature articles that double as promotional fare.
No matter. The film's success shouldn't come as a shock to anyone paying attention to the cultural ebb and flow of 2020.