Interviews
D'Souza's 'Death' Plays Hitler Card Against Left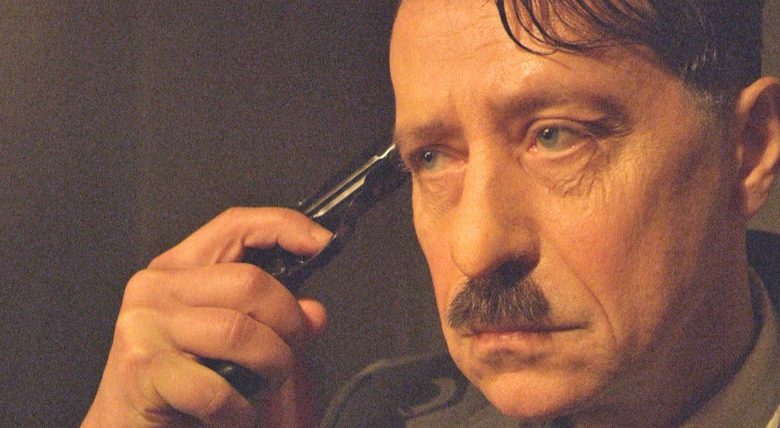 Call Dinesh D'Souza an accidental movie star.
The author, pundit and former college president didn't set out to become the Right's answer to Michael Moore with movies like "2016: Obama's America" and "America."
"I stumbled into it," D'Souza says.
He recalls a fan of his books suggesting he could reach a wider audience if he translated his words to the big screen.
Something clicked. "2016" became the second highest grossing political documentary of all time in short order.
"2016: Obama's America" The Movie: Trailer 1
"I got the joy of standing in the back of the theater and seeing the kind of people I'd never see in a Barnes & Noble get inspired," says D'Douza, who typically stars in his own productions.
Now, he's turning the Left's Hitler Card on its head via "Death of a Nation."
The new film connects the socialist Nazi regime to progressive policies, defends President Donald Trump from racist accusations and more.
"Death of a Nation" Trailer | Official Theatrical Trailer HD, In Theaters August 3
Naturally, movie critics are outraged, excoriating his fourth feature film. "Death of a Nation" currently holds a 0 percent "rotten" rating on the review aggregator site RottenTomatoes.com.
"The community of film critics is, by and large, from the Left. They don't fairly represent my film," he says, including his argument that Hitler got a number of his murderous schemes from American progressives of that era. "They misrepresent what I'm saying and then knock down the straw men."
D'Souza feels right at home on the big screen, what with the robust box office results and partnership with "Schindler's List" producer Gerald R. Molen. It's a natural evolution from the printed page, he says.
"The book is an argument, a film is a narrative. [The former] appeals to the head, a movie to the head and the heart," he says.
FAST FACT: D'Souza's 2016 film "Hillary's America" earned $13 million at the U.S. box office, making it the ninth highest grossing political documentary.
"Death of a Nation" tackles what the filmmaker sees as the critical political issue of our time: Is Donald Trump a legitimate president?
"To put it differently, is he a racist, a white supremacist and a proto fascist?" he asks.
"The last time the question was raised in this way it applied to Abraham Lincoln. He was an outsider … the Democratic party said, 'we won't have it.' There were calls for Lincoln to be assassinated. Not since 1860 have we been in this predicament."
Hitler wasn't a progressive Democrat but he did get some of his bigoted murderous schemes from them—THIS is the crushing, irrefutable truth pic.twitter.com/g6nsDkdMiy

— Dinesh D'Souza (@DineshDSouza) August 2, 2018
Provocative arguments, no doubt. It's the kind of commentary that stirs up fierce social media debates in our digital age. D'Souza says his cinematic methods merely align with the times.
"It's a documentary made for today … and for today's atmosphere," he says. "If I made this documentary in the Reagan era I wouldn't have made it like this. It was an era of gentleman's politics with goodwill on both sides and a search for common ground," he says.
Today, an actor's attempt to reach across the aisle yields hostility and a quick retreat.
"American politics today is a lot more uncivil, more savage. There's an effort to destroy people's reputations, or physically punch them. It's very troubling."
He'd rather debate taxes, health care and the meaning of the Constitution, and "not get sidetracked" into arguments over pulling down monuments. He name checks the violent far-left group Antifa as a prime example of what forces conservatives must counter.
"If conservatives do nothing, then their violence is successful," he says. "The way to change that atmosphere is to fight back. I don't know another way to do it."