Industry News
Miller on Cancel Culture: 'McCarthy Hearings with a Search Engine'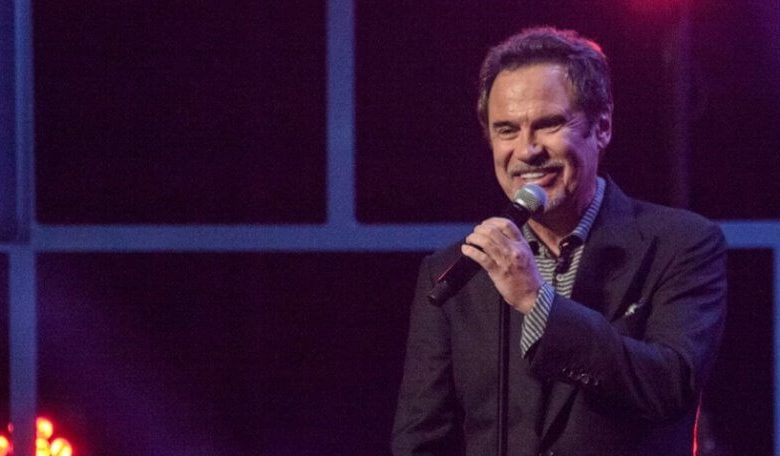 When Dennis Miller hit it big on "Saturday Night Live" comedians operated on a specific set of rules.
Be funny. End of rule book.
That's no longer the case. Comedians are held to a much higher, albeit inconsistent, standard now. You can't make fun of certain groups. Punching down is frowned upon. And, if you ever said something "problematic" on social media expect a day of reckoning.
So Miller cheered the arrival of Bill Burr on "The Dennis Miller Option" this week. Burr doesn't lean to the right like Miller does, but Burr's blistering Netflix special "Paper Tiger" hammered our increasingly woke culture.
The two dug into the cultural fray, bouncing from the over-extended #MeToo realm to reporters scouring people's online profiles for the "wrong" words or phrases. Burr's special notes how the #MeToo awareness is out of control, from women who may like a little rough play in the budoir to hyper-ventilating over bad dates.
Liberal comic Aziz Ansari knows firsthand about that issue.
"It's the female mind at the wheel. It's all emotional driven, none of it makes sense. It does make sense. The beginning of [#MeToo] made sense, and then it's gone haywire," Burr said of the movement's noble roots.
Burr and Miller quickly shifted to Cancel Culture, where reporters can suspend or end careers by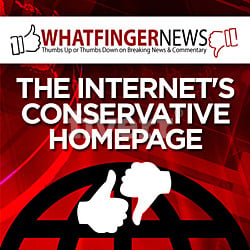 finding one troublesome Tweet.
"Way back, you were on Friendster," Burr said of the bygone social media platform. "What are we doing, 2002 now?"
"It's like the McCarthy hearings with a search engine. At least there you had to f*** up right in front of Roy Cohn to pay the price. Now for Christ sake they are going back, archeological digs on pre-puberty notions can ruin you in the middle of your life. It's crazy what's happening," Miller said.
"I love these people, they act like they're doing it for society and on the top of their Twitter page they use it like an IMDB credit, like, 'I'm the guy who made that guy on the Weather Channel lose his career,'" Burr said. "So how much do you care, then, when that becomes your calling card and you're making money off of it?"
"I think it's gonna swing back to the middle," Burr added. "I do believe that free speech and due process are gonna make a big comeback."
Bill Burr: Paper Tiger | Official Trailer | Netflix
Miller then turned on the Des Moines Register reporter who "outed" a local man for two racially charged Tweets sent when he was 16. Carson King had raised more than $1 million for a children's hospital when journalist Aaron Calvin scoured King's social media accounts, hoping to find something to pin on him.
Mission accomplished. And that's where the story took a bizarre turn.
Yes, King formally apologized for the old Tweets, but that didn't stop Anheuser-Busch from severing ties with him. Social media users then uncovered even worse messages from Calvin's own social media accounts, and his newspaper subsequently fired him.
RELATED: Dennis Miller Says Kinison Couldn't Survive in Our PC Age
The reporter later said he was just following his editors' orders and criticized his old bosses for not standing up for him. He wasn't finished.
Calvin ultimately blames "right-wing idealogues" for launching a cancel campaign against him by resurfacing his old tweets, which he says were taken out of context. Since then, he has been bombarded with death threats, forcing him to leave his home and bunk with a friend.
"You'd think you'd have a Road to Damascus moment right there, where you say I fully understand Karma now, but even he started whining, saying, 'this is a right-wing cabal,'" Miller said.
Burr switched back to attacks on his fellow comics.
"When people are saying certain jokes aren't funny anymore … you're just an individual and you're acting like you're speaking for an entire generation," Burr said.
"I understand young kids thinking older guys are corny. I did that when I was a kid, too," Burr said. "At no point did my generation then try to end that old guy's ability to earn a living. We just let him do lounges and cruise ships, wherever the hell his career was gonna take him."
"It's astounding that they don't see the irony that this is coming from the Left," Burr added.
RELATED 'Porn Rock' Filled with Laughter, Lessons on Censorship
Burr noted these cultural winds aren't necessarily new. Back in the 1980s a group of legislators and concerned parents rallied to label "offensive" records. More recently, conservatives pounced on the Dixie Chicks when they targeted President George W. Bush on the even of the Iraq War.
"[Every] 20 or 30 years there's a group of people who think they know what everybody should be saying and thinking, and they're above all of it," Burr said.