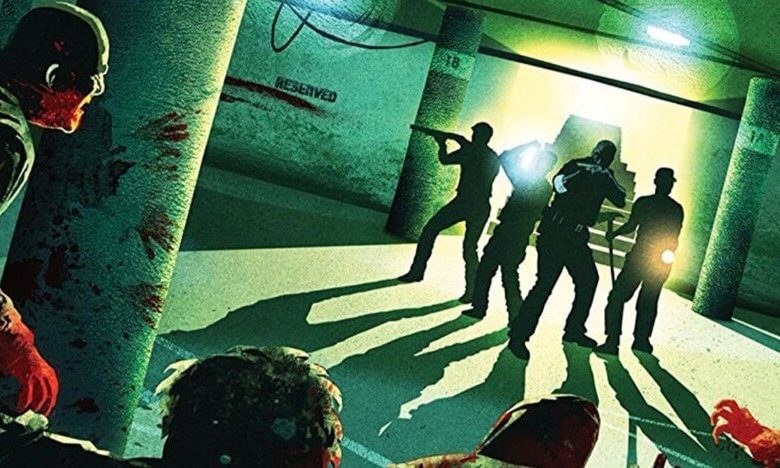 The early years of the 20th century were haunted by horror movie remakes.
One landmark genre film after another was polished off and reconfigured for a new generation. The alarming rate of these films confirmed:
In Hollywood, nothing is sacred
There was money to be made from audiences who were either very forgiving or didn't grow up with the original films.
Most of these horror remakes were marketed for a young audience who, for example, knew of the notoriety of Tobe Hooper's 1974 "The Texas Chainsaw Massacre" but went into Marcus Nispel's 2003 remake having never seen it.
The Texas Chainsaw Massacre Official Trailer #1 - (2003) HD
Of course, faithful horror fans turned up as well, to either declare the new film a fraud or take the apologist stance that it was its better than expected.
A few would even state it was "better than the original," though most of the audience for these remakes would disperse after a typically robust opening weekend.
Nispel's film is worthy of note, as its massive success opened the blood-drenched floodgates of the remakes that followed. It seemed like every horror film with "classic" status from the 1970s-80s, B-movie notoriety or a following as an Asian horror film of merit were tossed into the remake machine.
If it reads like I'm making too big a deal of a dubious horror subgenre, then take a look at just a short list of the recent horror film remakes we've had in the past 17 years. Most of these films had far more generous budgets than their predecessors. A few of them aren't bad, though the majority of them are horrifying in ways not intended by the filmmakers:
"House of Wax" (2005), "Dark Water" (2005), "The Fog" (2005), "When A Stranger Calls" (2006), "The Omen" (2006), "The Wicker Man" (2006), "The Hitcher" (2007), "Prom Night" (2008), "One Missed Call" (2008), "Friday the 13th" (2009), "The Uninvited" (2009), "Last House on the Left" (2009), "The Stepfather" (2009), "Piranha" (2010), "Let Me In" (2010), "A Nightmare on Elm St." (2010), "Mother's Day" (2010), "The Thing" (2011), "Fright Night' (2011), "Carrie" (2013), "Poltergeist" (2015), and this year's "Flatliners" (2017).
Why do so many of these films get made and wind up making so much money? The studio understands that there are two demographics to reach: fans of the original and younger audiences who only know Jamie Lee Curtis as the mom from "Freaky Friday."
Take the 2005, Ryan Reynolds-starring remake of "The Amityville Horror." It boasted an effective trailer that not only sold the haunted house shenanigans but also tapped into the nostalgia of those who remembered the 1979 original.
The Amityville Horror (2005) - On DVD Trailer
A telling touch – the film's trailer featured a refrain of the Lalo Schifrin score from the original film. However, Schifrin's music was nowhere to be found in the remake. Instead, it became nostalgia bait to lure suckers like me into the theater.
Thankfully, not all horror movie remakes are artistically bankrupt cash-grabs. Take Gore Verbinski's elegant "The Ring" (2002) Fede Alvarez's masterful "Evil Dead" (2013) and Zack Snyder's imperfect but sometimes awe-inducing "Dawn Of The Dead (Collector's Edition) [Blu-ray]
."
Snyder's film made a splash in the press for a number of reasons. It arrived in theaters boasting rave reviews (an uncommon trait for a horror film, let alone a remake), featured the then-new novelty of "running zombies" and was the first movie to knock the blockbuster "The Passion of the Christ" out of the box office top spot after three weeks.
Of course, while Mel Gibson's controversial film remains one of the successful and highly debated films of all time, Snyder's played like most horror film remakes of its era. It opened big then suffered a steep drop before vanishing from theaters.
Dawn Of The Dead (2004) - Official Trailer (HD)
A healthy amount of skepticism was thrown towards Snyder's film initially. The film went so far to suggest that George A. Romero's 1978 masterpiece even needed a re-telling, let alone one from a total unknown.
While Tom Savini's respectable, dutifully faithful 1990 "Night of the Living Dead"  remake was made with Romero's participation, the new "Dawn" was helmed by then-unknown music video director Snyder.
The 2004 "Dawn of the Dead" doesn't surpass Romero's classic. It's still made with confidence and contains great scenes of visual inventiveness. Along with Snyder's equally spotty but often astonishing "Watchman" adaptation, it's his best film work to date.
Sarah Polley stars as a nurse who quickly finds that life on Earth is being torn apart by the appearance of murderous zombies. She holes up in an abandoned mall with a cluster of survivors, including characters played by Ving Rhames, Jake Weber, Mekhi Phifer and Ty Burrell. Lots of blood splashes about as the human population sinks while the zombies rise (both from the grave and in numbers).
FAST FACT: "Dawn of the Dead" earned $59 million in 2004, scoring slightly more than "Without a Paddle" and "Butterfly Effect."
A crucial difference between the Romero and Snyder film is their second-act music montage, establishing what living inside a mall would be like. While Romero's film conveys how routine and dull domestic rituals create a comforting existence of normalcy, Snyder settles for sarcasm. Set to a jokey take on Disturbed's "Down With the Sickness" (the real version plays like an afterthought over the end credits), the emphasis is on dry humor, a decidedly safe choice.
Unlike Romero's film, the cheeky tone doesn't fully capture the living quarters/imprisonment in the mall or depict it as a microcosm of America.
Much of Snyder's film is like that, as it settles for being action-driven rather than building on ideas or satirical observations. When a character announces early on, "Let's go the mall," and the camera cranes upward to reveal the inevitable setting, it feels like we're going through the paces Romero already covered.
There's also the visual approach, as the film appears to have been shot on an overcast day. One film in and Snyder's trademark, visually muted approach was already firmly established.
RELATED: 5 Horror Remakes That Deserve a Second Chance
Snyder's film never tops its pre-credits sequence, in which Polley's nurse finds life as she knows it briskly careening out of control. There are also two outstanding touches in the late-going, involving the fate of gun shop owner Andy in the distance (a subplot that builds great rooting interest) and a zombie siege against a getaway vehicle. These outstanding additions set it apart the most from the original.
Snyder's film deserves credit for the choices that work and for being a fairly muscular, always entertaining take on a familiar tale.
The new Scream Factory two-disk "Dawn Of The Dead (Collector's Edition) [Blu-ray]
" more than highlights the admirable work and effort that went into it. The set includes the Theatrical Cut and the slightly longer Director's Cut, which adds little to enhancing the narrative. The commentary by Snyder and producer Eric Newman is an enjoyable listen, as they go into great detail about every scene and offer some refreshingly self deprecating humor as well.
Dawn Of The Dead (2004) - Bonus Clip: James Gunn On Fan Reactions' To His Involvement On The Film
There are lots of extras carried over from a prior release. The best of this loaded edition comes from all the new featurettes. Brand new interviews with Burrell (who offers an enthusiastic recollection of the film and its making), Weber and screenwriter James Gunn are a joy to watch.
Best of all is an extensive look into the amazing zombie creature effects, provided by husband and wife team David Anderson and Heather Langenkamp; their tales from the set and the accompanying behind the scenes footage is a treasure trove for horror fans.
Snyder's film was a refreshing contrast to most of the consistently lousy horror movie remakes that came before and after. It led to a high profile career that includes "300" (2006), "Man of Steel" (2013) and this year's "Justice League." While his subsequent films sport monster budgets and studio prestige, they do lack the sight of Phifer delivering his infected girlfriend's zombie baby.
That one scene alone bests anything in "Man of Steel."