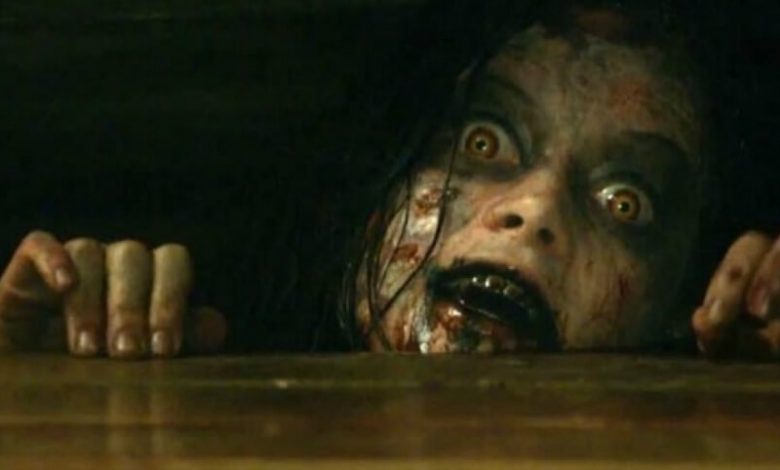 The name recognition helps secure a big opening weekend, and they're churned out like product on an assembly line.
That's not always the case. Most horror remakes may seem stale, but some damn fine and interesting films can emerge from the remake machinery. The fact that they are often lumped in with the steaming pile of lame horror remakes keeps them from getting respect.
Here's a look at five horror remakes that deserve a second chance.
The Texas Chainsaw Massacre (2003)
Michael Bay's Platinum Dunes company once made its name off the backs of horror remakes: "A Nightmare on Elm Street." "Friday the 13th." "The Amityville Horror." They never lived up to their classic counterparts, to put it kindly.
"The Texas Chainsaw Massacre" was what arguably began the recent remake craze. The film earned a staggering $80 million at the domestic box office.
RELATED: Horror Movie Vet Defends Our Need for Nightmares
The film, starring Jessica Biel as the requisite Final Girl, was plagued by bad reviews and negative comparisons to Tobe Hooper's 1974 original. Directed by music video director and expert beard rocker Marcus Nispel, the new "Massacre" is a lot more interesting than most horror remakes. It's an edgy, hard film with genuine scares. Nispel mixes faux archival footage with its tale of five teens at the mercy of a murderous chainsaw lover.
The Texas Chainsaw Massacre (2/5) Movie CLIP - Bring It (2003) HD
Pulitzer Prize-winning film critic Stephen Hunter was one of the few to see the worth in the updated "Massacre." "What a superb job director Marcus Nispel has done re-creating, yet also revising, 1974's grisly, gristly, protein-centric masterpiece," Hunter wrote.
Halloween
Remaking what is arguably the greatest horror movie of all time is not an easy task, especially when it's John Carpenter's "Halloween." Musician/filmmaker Rob Zombie took it on nonetheless. His updated "Halloween" upped the blood and gore and took away a lot of the mystery surrounding Carpenter's Michael Myers by telling a disturbing origin story.
While the film, and its sequel, aren't beloved by many "Halloween" fans or even Carpenter, Zombie took the reimagining in a logical direction. His film stands on its own from the original and is genuinely unsettling. We also get Zombie's unusual, but always thrilling, direction.
John Carpenter Trashes Rob Zombie & Halloween Remake | Collider News
Carpenter, now producing a new sequel in the franchise, still wasn't sold on it: "I thought that he took away the mystique of the story by explaining too much about (Michael Myers). I don't care about that. He's supposed to be a force of nature. He's supposed to be almost supernatural. And he was too big. It wasn't normal," the veteran director said.
Evil Dead
With director Fede Alvarez enjoying big success with "Don't Breathe," and the "Evil Dead" franchise back to Ash-centric action with Starz's "Ash vs. The Evil Dead," Alvarez's "Evil Dead" remake seems to have been mostly forgotten.
Produced by "Evil Dead" director Sam Raimi, producer Rob Tapert and original star Bruce Campbell, "Evil Dead" was a solid reimagining of that wild original. The remake ditched the camp but served up plenty of ties to the source material.
Since the film seemed to drop much of the mythology built by films like "Army of Darkness," fans mostly shrugged off the remake.
EVIL DEAD - Official Greenband Trailer - In Theaters April 5th
However, the horror remake is different enough from the original to be enjoyed for its own solid qualities, mostly due to the direction of Alvarez. The movie is a more serious, and scarier, "Dead" involving a group of teen, a cabin and something called the Book of the Dead.
From Jane Levy's terrifying performance as an addict overtaken by something sinister to the blissfully bloody last act, "Evil Dead" deserves a solid place in the "Dead" franchise.
Psycho
"Psycho" is an odd film to remake. The 1960 classic has been sequelized and extended into the successful A&E series, "Bates Motel."
So why remake it?
To make matters worse, director Gus Van Sant decided to do a shot-by-shot retelling of Hitchcock's most famous film. He had actors struggling to time their lines exactly with the original dialogue.
While the bizarre film is mostly waved off by horror fans, it's a fascinating endeavor by Van Sant and his team. Vince Vaughn and Anne Heche give very underappreciated performances in this version. Including a few new touches, "Psycho" makes for an intensely interesting companion piece to the original black and white film.
We All Go a Little Mad Sometimes | Psycho (1998) | Screen Bites
Why did Van Sant make this? Does it need to exist? Does it hurt or help the original's standing? All these questions and more will run through your head as you watch perhaps the most bizarre, but one of the most interesting, horror remakes.
"It's more of a replica than a remake," Van Sant said of his version of "Psycho."
The Wicker Man
Crazy Nicolas Cage gives one of his most memorably bizarre performances in this horror remake. You won't know whether to chuckle at it, be terrified by it or simply shake your head. The 2005 remake has gained a sizable cult following since audiences laughed the film out of theaters upon its initial release.
Writer/Director Neil LaBute and Cage later revealed that a lot of the film was meant to be taken as tongue in cheek. No matter what they intended, and no matter if you give the thumbs up or down to this flick, you won't be able to look away.
The Wicker Man (2006) - Trailer
"Wicker Man" is the perfect vehicle for Cage's sometimes strange but brilliant acting decisions. If you need to be sold beyond that line, "Wicker Man" is not for you. You can find "The Wicker Man" on Netflix.