Industry News
Dallas Club Cancels Comedy Show Citing 'Unsafe Space'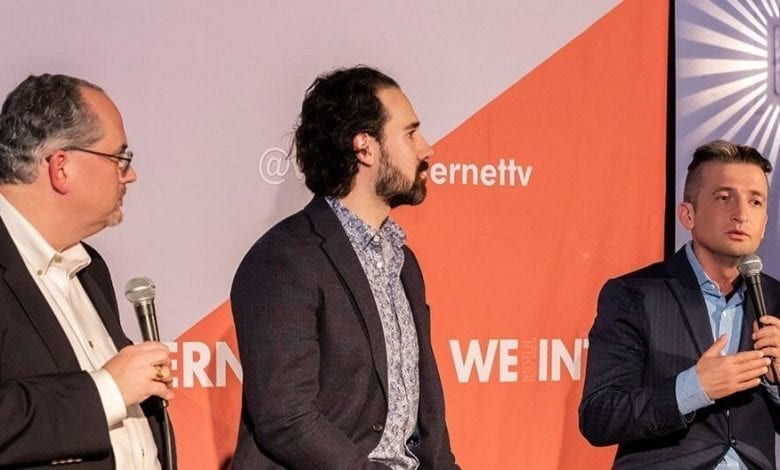 We the Internet TV doesn't pull any punches.
The group mocks President Donald Trump, Antifa and the current push to let three year old children determine their genders. The latter may be the comedy troupe's bravest stance to date.
My 3-Year-Old Son is a Girl Now | We The Internet TV
Anything goes for this web-based group. They follow the funny wherever it may lead. And, in today's hard-left comedy landscape, that makes them refreshing and rare.
None of this means We the Internet TV, or its occasional live performances, are immune to Cancel Culture. If Kevin Hart, arguably the most bankable big screen comic around, can lose an Oscar hosting gig in less than a week anyone is a target.
The troupe found that at the proverbial last second this week.
We the Internet unveiled a three-city tour this month entitled, "The Funny Thing About Democratic Socialism with Lou Perez." The show visited New York, Dallas and will touch down in Phoenix this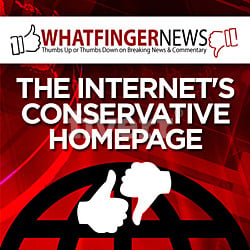 evening.
Only the Dallas event almost didn't happen.
WTI TV secured a spot at the Dallas Comedy House but the club cancelled the appearance hours before the scheduled gig.
Here's how the group shared the news to its email subscribers:
That's right, WTI TV was struck by cancel culture. As a comedy news channel that prides itself in being an equal-opportunity offender, we knew that cancel culture would try to shut us down eventually—but for it to rear its ugly head in Dallas of all places, now that's a bit of a shock!
Unfortunately, we were notified yesterday evening that we would have to find a new venue for our show tonight as our previous location felt we might create an "unsafe space."
We actually sympathize with the club owner. This is the nature of doing business in the cancel culture era. But, as steadfast defenders of the freedom of speech for all Americans, we aren't going to let a bump in the road like this slow us down.
The show went on as planned, thanks to the new venue — Dallas Hyena's Comedy Nightclub. The night featured a robust debate between Perez, author and podcaster Michael Malice and Matthew Wilson, associate professor of political science at Southern Methodist University.
The evening included a 17-minute film set primarily in Sweden to determine how close Sen. Bernie Sanders' "Democratic Socialism" aligns with that country's political system.
5 Reasons Why We Need Sweden's Democratic Socialism | We The Internet TV
HiT reached out to the Dallas Comedy House's general manager as well as its co-founder via email for comment earlier this week. Neither returned those messages.
RELATED: Why You Need to Watch 'Lenny' (Again) in Our Cancel Culture Age
So what made the Dallas show a potential "unsafe space?"
"A few employees [at the Dallas club] had watched some of our videos and felt that we would make the venue a permanent 'unsafe space,'" Perez tells HiT
The current WTI TV tour comes after a similar three-city event late last year dedicated to "hate speech." That tour wrapped without any cancellation threats, visiting New York City, Portland and Los Angeles along the way.
"I was surprised that this happened in Dallas, Texas of all places!" Perez says.
The group's head writer and executive producer vows the incident won't intimidate him or his colleagues. He even shared a new joke that could be considered "unsafe" in woke circles.
"My wife is pregnant with our first child. I'm looking forward to being a dad, but I'm also contemplating abandoning them. After all, single mothers are heroes. And who am I to stand in the way of a woman becoming a hero?
We'll see how it does in Phoenix," he says.
Perez remains optimistic despite the Dallas club's actions.
"Because for every place that thinks my jokes will create an 'unsafe space,' there are many more that are more than happy to host me … and make money," he cracks. "Plus, it's an election year. Which makes for ugly political discourse. There's so much animosity between Democrats and Republicans, but also within the Democratic party. When things get this ugly, it makes clear just how important free speech is."
Malice focused on that issue during the Dallas performance, one that dovetails into the notion of "democratic socialism."
"Socialism calls for the collective ownership of the means of production. Democratic Socialism—in a weaselly attempt at obfuscation—calls for "social ownership."
Anyone who speaks out against it, well, it only makes sense to shut them up. It's for the good of the collective, after all," Perez says.
RELATED: Anatomy of a Cancel Culture Smear – The Vince Vaughn Edition
The Dallas cancellation isn't the only time when a show with right-leaning messages drew the Left's ire. The team behind "FBI Lovebirds: UnderCovers" had to find a new venue days before the performance last year, too.
The original venue canceled its contract with the show's creative team following a violent threat against the production.
Phelim McAleer: Theater cancels play based on FBI lovebirds Peter Strzok, Lisa Page | Ezra Levant
A Leftist threatened violence to stop a screening of "The Rise of Jordan Peterson" last year as well. The screening went on as planned, but with extra security to keep patrons safe.
The notion of a red state comedy club pre-empting a thoughtful debate may seem unusual, even impossible. The Dallas cancellation shows that anything is possible courtesy of Cancel Culture's expanding reach.