Lists
Ultimate Guide to Conservative Movie Critics (UPDATED)
Sick of film critics ignoring half the country? These scribes have your back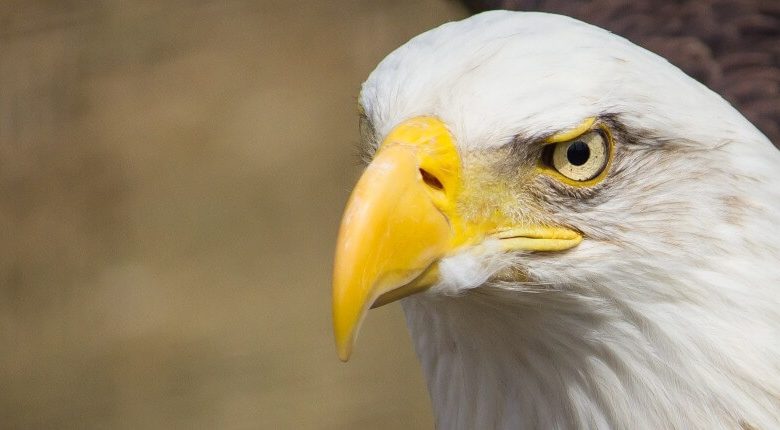 "Inclusion" and "diversity" dominate our entertainment culture today.
Does Hollywood accurately reflect society? Do the stories flow from more than just the straight white male perspective? Are women and minorities given a chance to win the most coveted gigs?
They're valid arguments, even if some are applied too aggressively or without the proper context.
What about film critics?
Some suggest the dearth of female and minority critics impacts the reviews we read. It's a subject even Oscar winners like Cate Blanchett and Sandra Bullock have brought up, albeit clumsily.
Conservative movie critics are often forgotten entirely.
The Diversity Angle Many People Forget
If we care about the number of, say, women reviewing films, shouldn't we also tally up how many right-leaning reviewers advise readers? Roughly half the country leans to the right or is open to conservative principles. Shouldn't they be represented, too?
Would far-left filmmaker Michael Moore boast sky high RottenTomatoes.com scores if more critics questioned his world view?
It's a subject of little interest to reporters. If there's a single article bemoaning the lack of ideological diversity in film criticism please link to it in the comments section.
This reporter has yet to find one.
Conservative Movies Critics … Do They Even Exist?
Today's entertainment sites echo progressive ideals. This NPR interview with Jonah Hill of "Mid90s" fame is an outstanding example of how progressive groupthink influences content.
The same holds true for movie criticism.
Which makes the following list essential. The movie critics below see the world from a right-of-center perspective. Each brings his or her own views to the table, and no two reviews are alike. Some are unabashedly partisan, while others let their ideology gently influence their reviews.
The voices range from red-meat Republican to Libertarian with a capital "L." Each adds something to the cultural conversation.
Nolte loves movies … yet he hates much of what comes out of Hollywood these days. That applies to the industry's political activity as well as too many recent films. He's arguably the most outspoken conservative movie critic in the game.
When he loves a film, though, he wraps his arms around it and shouts the news to anyone within earshot. (Editor's Note: Nolte and I worked together for a spell at Breitbart News). Twitter: @NolteNC
The former MTV anchor regularly shares his movie takes with Libertarian nation, but you'd be hard pressed to pick up on his political leanings. His approach is more old school, letting a film's storytelling overwhelm any political considerations.
When the movie necessitates a political prism, though, he's happy to share it without a lecture or finger wag.
Kurt Loder on Film: The Good, the Bad, & the Godawful
It's what makes his work so refreshing, so easy to trust. Yes, he's a Libertarian at his core, but readers from either side of the aisle can find useful information in his reviews.
Smith is known for his biting wit, laugh out loud pans and ability to see the big picture, no pun intended. He previously served as a film critic for the right-leaning The New York Post. Now, he writes sharp opinion essays and film reviews for William F. Buckley, Jr.'s signature magazine. Twitter: @rkylesmith
Morrissey isn't a weekly film critic, but he's more than up to speed on pop culture's essential films. He also offers a fair perspective on film from someone who genuinely appreciates the medium. His takes on hot-button films are essential. Twitter: @EdMorrissey
The conservative site's new addition covers Hollywood, free speech and more. The latter category finds her reviewing films from a pro-life perspective, along with a healthy dash of conservatism.
Conservative/Libertarian entertainment critic Jacob Smith oversees this comprehensive film site. Socieity-Reviews.com offers not just up-to-date movie reviews but cultural commentaries on breaking news and emerging trends. Twitter: @SocietyReviews
Bunch's curious love for "Sucker Punch" gives him an intriguing level of Twitter fame. He recently wrapped a stint with Rebeller Media but now shares his cultural observations at the anti-Trump Bulwark. He previously served as the go-go movie guy on "The Hugh Hewitt Show" and isn't afraid to embrace films that fall on the Left side of the ideological spectrum. Twitter: @SonnyBunch
The site's Culture Editor tackles a number of critical themes, a mission that now includes film reviews. She previously covered politics for the Washington Examiner and can be found opining on both Fox News and Fox Business. Jashinsky serves on the Young America's Foundation Board of Directors and the National Journalism Center's Board of Governors when she's not glued to a movie screen.
Slager writes the HiT Autopsy reviews at this site. He also talks film at his podcast, "Disasters in the Making." His insightful industry analysis can be found at RedState.com, Twitchy.com and The Federalist. Twitter: @MartiniShark
This former syndicated talker was reviewing films from a conservative lens long before the Web gave other right-leaning critics a voice. "Medved on Movies" lets him deliver audio reviews for his considerable fan base. Twitter: @MedvedSHOW
Jacob Airey
The Texas native oversees his self-titled blog along with a vibrant Facebook page.and the StudioJake video channel. Need more? He also contributes to The Daily Wire and has appeared on "The Michael Knowles Show." The youthful critic weighs in on comics, TV shows and anime along with his film reviews. Twitter: @realJacobAirey
Douthat writes opinion pieces for The New York Times, but that doesn't diminish his conservative film bona fides. He also files movie reviews for National Review. Twitter: @DouthatNYT
The veteran scribe pulls few punches. The former speechwriter contributes to not just the Beacon but Commentary Magazine and The New York Post. His reviews are longer, more detailed, and brimming with sharp turns of phrase.
Mike Rosen
For nearly 30 years Rosen reviewed films each Friday for his popular Denver radio show. He continued that aspect of his show via the weekly "At the Movies" program. Now, he shares his reviews during guest appearances on "The Mandy Connell Show" at KOA NewsRadio 850 AM, 94.1 FM.
A.C. Gleason
This HiT Contributor routinely connects his film reviews to larger cultural trends. Gleason, who also writes for The Federalist, isn't content to break down a film's plot and shared universe counts. He's more interested in deeper issues tied to the films in question, leaning on his degrees in analytic philosophy. Twitter: @ac_gleason
Mark Reardon, KMOX St. Louis
This Chicago native broke into radio at 15. Today, he's the host of "The Mark Reardon Show" heard on KMOX. He's a member of the Broadcast Film Critics Association (BFCA) and his reviews are heard on KMOX, BXR radio in Columbia, Missouri, and "Great Day St. Louis" on KMOV channel 4.
Aragon, a 10-year film review veteran, calls himself an "art before theology/politics" type. That means conservative product doesn't get an instant rave. The Hispanic reviewer is affiliated with the Online Film Critics Society. Twitter: @RXCafeTX
Conservative Film Buff
This critic mostly weighs in on film via Twitter with a heaping helping of classic film commentary thrown in. You also can find him via his Letterboxd page. Twitter: @ConFilmBuff
Tyler Hummel
The editor-in-chief of CulturalRevue.com spreads his movie takes far and wide. He's a regular film and literature contributor at the Christian cultural website GeeksUnderGrace.com, for starters. He also shares his reviews at ArcDigital, The Daily Wire, Rebeller Media, Legal Insurrection, The Ed Blog, StudioJake and Hollywood in Toto.
Hummel hosts the weekly podcast The AntiSocial Network, available on Apple Podcasts and YouTube, and has worked as a freelance audio engineer and filmmaker in Chicago since graduating Tribeca Flashpoint College.
He examines films from a religious and culturally conservative perspective.
Rick Barrett
The Crusade Channel's movie critic literally worked in the theatrical business as a young man, eventually becoming a house manager/projectionist. Now, he's putting his passion and insights into film reviews for the right-leaning outlet.
Titus Techera
This critic does more than review films. He oversees the American Cinema Foundation, a group of writers and academics who produce podcasts, college courses and lectures on cinema and digital technology. The group also creates civic education podcasts and lectures on American government. His film reviews appear at Law & Liberty.